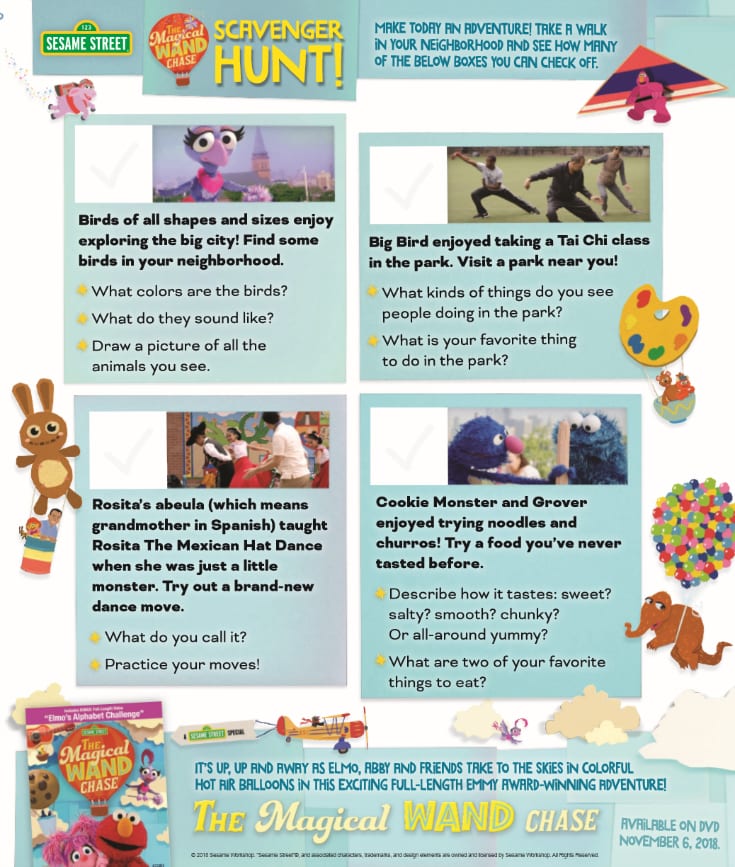 Free Sesame Street Scavenger Hunt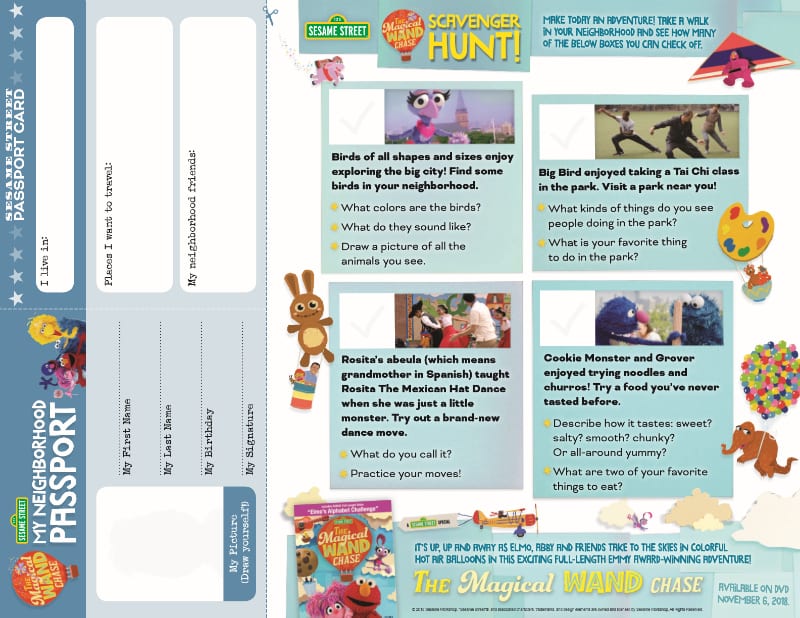 Click HERE to download the free printable Sesame Street scavenger hunt, and print as many as you need.
To celebrate the release of The Magical Wand Chase, here is a fun activity for the kids. A parent or older sibling can help print the page, and then assemble the neighborhood passport.
The Magical Wand Chase Official Trailer
Sesame Street: The Magical Wand Chase
Sesame Workshop
Not Rated
Release date 11/6/18
DVD Synopsis
It's up, up and away as Elmo, Abby, and friends take to the skies above Sesame Street in colorful hot-air balloons in this exciting special.
When a playful bird, voiced by Elizabeth Banks, snatches Abby's magic wand, the pleasant ride becomes a high-stakes adventure through the streets of New York City.
Between making new friends and learning about different cultures, our heroes must recover the wand in order to return home to Sesame Street!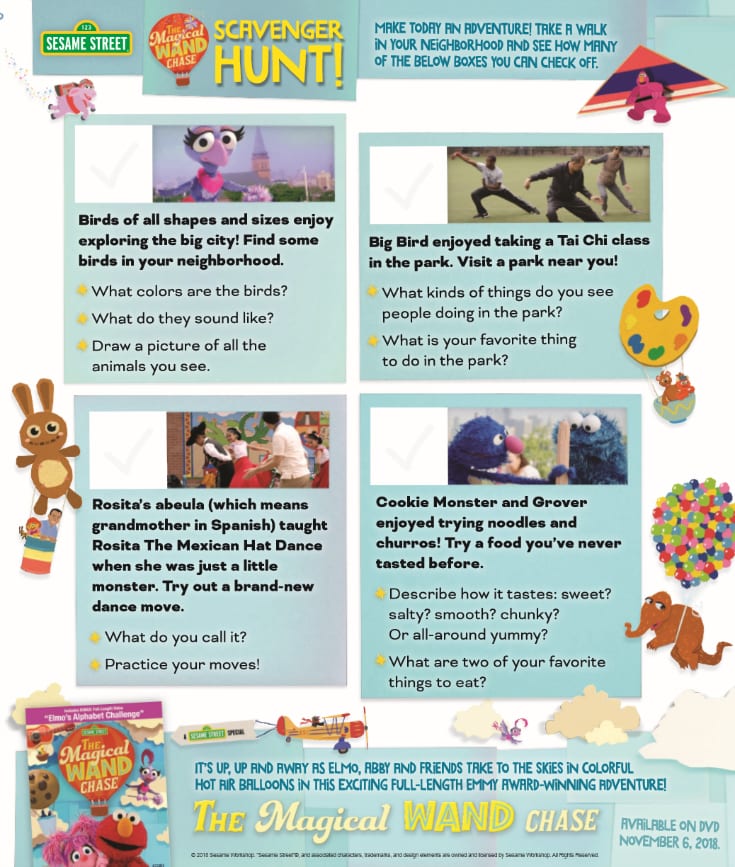 Additionally, check out our other free Sesame Street printables.