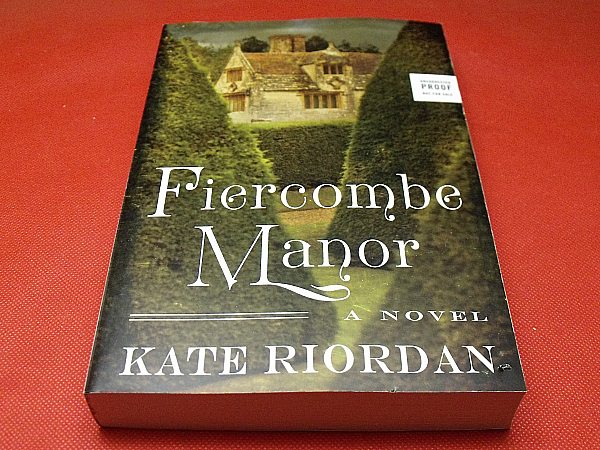 Mystery and drama in an old English manor house? Yes, please!
Kate Riordan's novel is a wonderful escape. The novel tells the story from the perspective of two women – one from the present day (1933) and the other from the past. As it turns out there is a mysterious history of tragedy at Fiercombe Manor.
The story is beautifully written with details unfolding at just the right pace. It will have you wondering what really happened in the past and guessing whether or not history will repeat itself with tragic results.
Fiercombe Manor is being released in the US and Canada in February. The same book came out in January in the UK with the title, The Girl in The Photograph.
Fiercombe Manor

by Kate Riordan
isbn 978-0062332943
Pub. date 2/17/15
Description: "In 1933, naive twenty-two year-old Alice—pregnant and unmarried—is in disgrace. Her mother banishes her from London to secluded Fiercombe Manor in rural Gloucestershire, where she can hide under the watchful eye of her mother's old friend, the housekeeper Mrs. Jelphs. The manor's owners, the Stantons, live abroad, and with her cover story of a recently-deceased husband Alice can have her baby there before giving it up for adoption and returning home. But as Alice endures the long, hot summer at Fiercombe awaiting the baby's birth, she senses that something is amiss with the house and its absentee owners."
SOCIAL MEDIA – You can connect with Harper Collins on Facebook and Twitter.
Enter daily through the Rafflecopter giveaway form below: