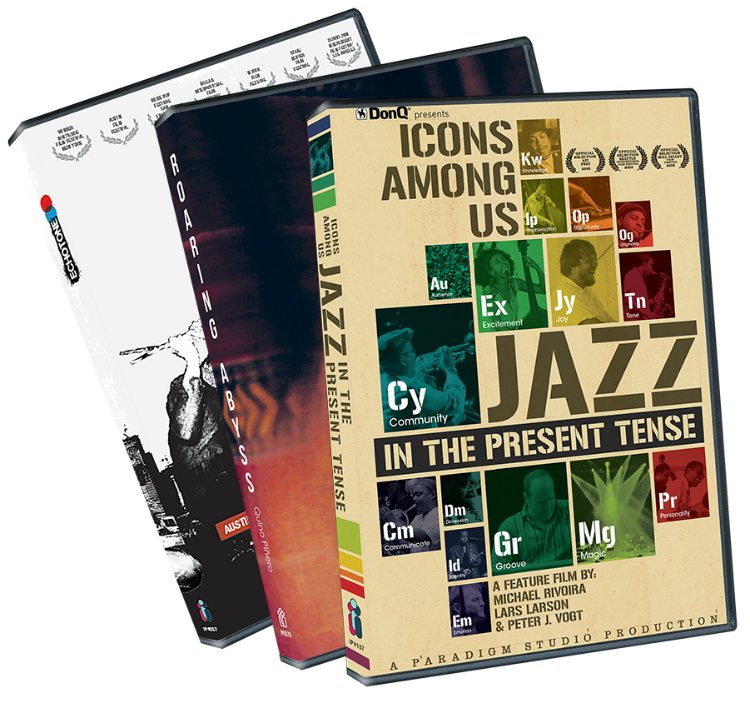 IndiePix Film Festival Favorites
Are you a fan of independent films? I love the creativity and interesting perspectives I find in these movies and was happy to discover the latest Film Festival Favorites dvd collection from IndiePix.
There are three dvds in the Volume 2 collection and each one has a musical theme. You can explore modern jazz, take a dip into Austin's music scene and travel to Ethiopia to experience their rich musical culture. DVDs can be purchased individually or as part of the three volume set. It is scheduled to be released on January 23rd.
Jazz is undergoing changes of monumental magnitude and importance. Icons Among Us: Jazz in the Present Tense is a documentary film that captures the metamorphosis of jazz by showcasing the words, music, and spirit of the artists. They are paving the way for an unprecedented musical revolution.
Through interviews and live performance footage, we explore the thoughts and lives of the musicians spearheading today's jazz front lines.
Internationally known as 'The Live Music Capital of the World,' Austin's music culture has led it to become one of the world's most sought-after destinations. As nearly two dozen high-rises pop up throughout the city amidst economic downfall, how does the working musician get along?
This lyrical documentary provides a telescopic view into the lives of Austin's vibrant young musicians. They grapple with questions of artistic integrity, commercialism, experimentation, and the future of their beloved city.
If you go out around music bars and venues in Addis Ababa, you will enjoy a very characteristic scene. But if you want to get an idea of the different sounds from the country, you will get a very narrow view of it. There are more than eighty different nationalities and cultures spread all along the mountains, deserts and forests of Ethiopia.
In order to unveil the music universe and keep a record of the incredibly endangered music traditions, the Roaring Abyss filmmakers spent two years performing field recordings. They explored every corner of Ethiopia and documented it in this audiovisual poem.
DVD Collection Giveaway
Want a chance to win more prizes? Then, check out my other giveaways!