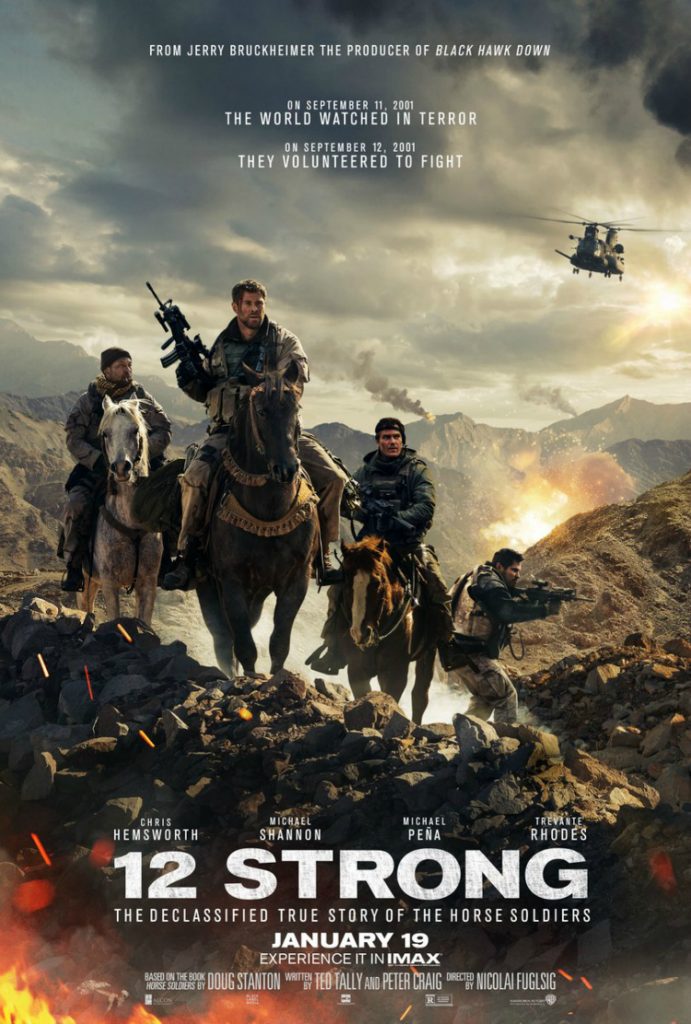 12 Strong: The Declassified True Story of the Horse Soldiers
Do you remember what you were doing in the days following 9/11? The men featured in the 12 Strong movie were bravely taking action when duty called.
On September 11th, I can remember taking my kids to school here in California and staying with the other parents to watch the horrifying events unfold on the TV in the teacher's lounge.
The following day our little boys wore their Scout uniforms to school and led a ceremony and moment of silence in front of the school's flag pole. It was heartbreaking to view the events from across the country and it's hard to really understand what it was like for those who were there. That day changed us all and changed the course of our country.
The new 12 Strong movie is from Jerry Bruckheimer, who also produced Black Hawk Down. The star studded cast is talented and each actor seems perfectly suited to their roles. You'll see Chris Hemsworth, Michael Shannon, Michael Pena and Trevante Rhodes.
Check out the official trailer to get a glimpse of this exciting and action packed movie. Then head to your local theater when it opens on January 19th.
12 Strong: The Declassified True Story of the Horse Soldiers
12 STRONG is one of the great unknown stories of American valor. Twelve brave U.S. soldiers dropped everything and ventured into an unknown land, outnumbered 5,000 to 1 to complete one of the most successful special forces missions of all time. However, they had to use the rudimentary tactics of the Afghan horse soldiers rather than state-of-the-art warfare to battle the heavily-armed Taliban. This is the amazing story of these 12 heroes and the families who wondered if they would come home alive.
12 Strong Movie Prize Package Giveaway
Want a chance to win more prizes? Then, check out my other giveaways!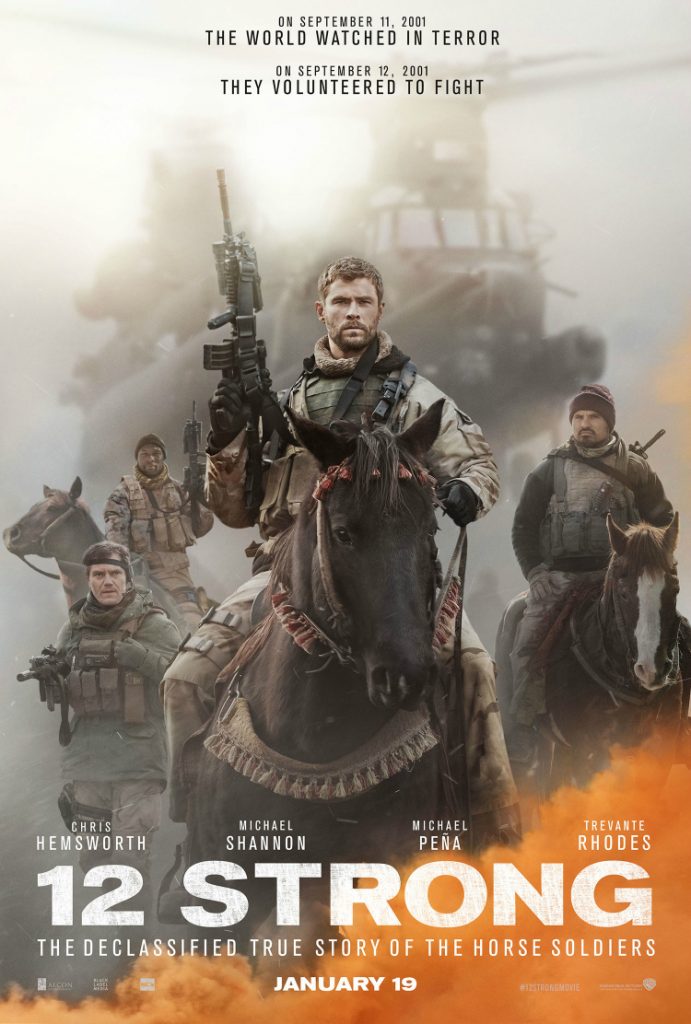 "This is a sponsored post on behalf of Review Wire Media for Warner Bros. Pictures. I received information to facilitate my review as well as a promotional item to thank me for my participation. If you have won the same prize on another blog, you will not be eligible to win it again. Prizing provided by Warner Bros. Pictures."