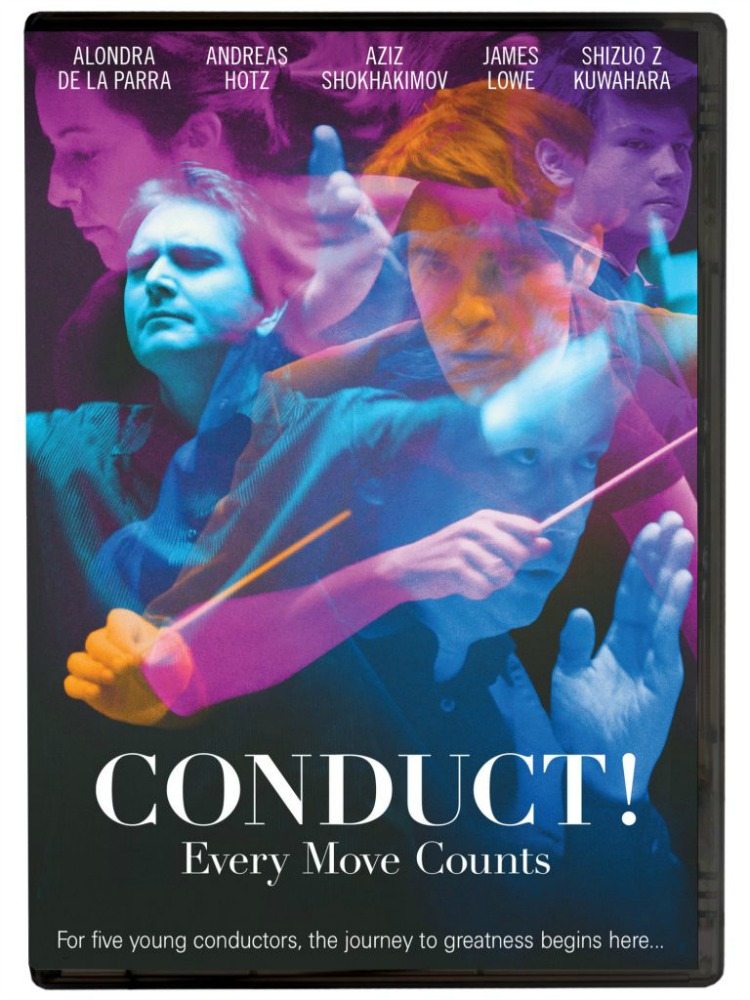 Have you ever thought about what it takes to conduct an orchestra or band? Certainly, there is a lot more involved than simply waving your arms around. You will see that and more in the Conduct movie.
The documentary is a fascinating insider look at the skill and, also, the hard work that is needed to to succeed as a conductor. This is a serious competition without the contrived drama of a made for TV musical competition show. The focus is on the conductors and on the music itself.
The competition is real and exciting. You may find yourself cheering for a favorite competitor or you may just be in awe of the talent of each and every one of them.
Musicians and music fans will enjoy the documentary. If you have a child who plays an instrument, this may give them a new sense of appreciation for their own conductor. It may even inspire an up and coming musician to try to become a conductor.
Conduct!
Every Move Counts
Omnibus Entertainment
Not Rated
Release date 1/9/18
Conduct! Synopsis
Every two years 24 young conductors travel to the Frankfurt Opera House to compete against each other in the world's leading conducting competition, the Sir Georg Solti Conductors' Competition. The film accompanies five of them through evaluation rounds up to the final, which two of them reach.

Conduct Movie DVD Giveaway
Check out my other giveaways, if you want a chance to win more prizes! New giveaways are added regularly.