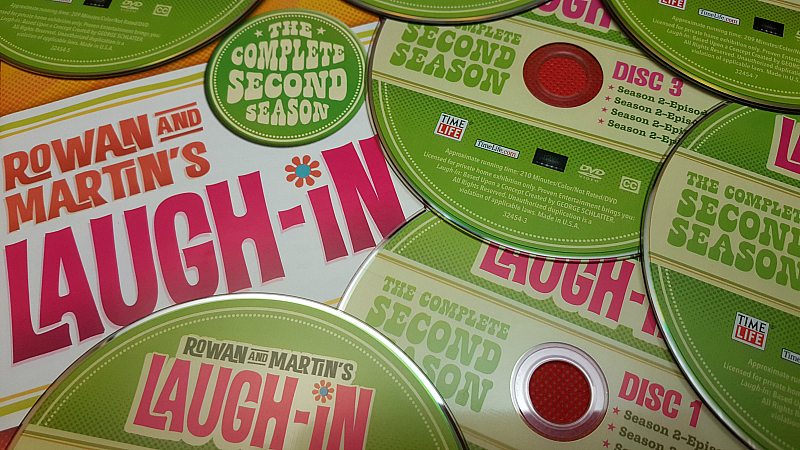 The complete Laugh In Second Season is here!
Rowan and Martin's Laugh-In
The Complete Second Season
Time Life
7 Disc DVD Box Set
Release date 1/9/18
Laugh In Second Season Synopsis
The 60s gave us in-crowds, be-ins and love-ins, and starting in 1968, the happening place for free-form comedy was ROWAN & MARTIN S LAUGH-IN, broadcast from beautiful downtown Burbank. Straight man Dan Rowan and wisecracking co-host Dick Martin led a gaggle of goofballs through a rapid-fire assault of one-liners, skits, bits and non sequiturs that left viewers in hysterics and disbelief. Anything and anyone in the public eye was a target. Political correctness? Forget it! The groundbreaking, Emmy Award winning show anchored the Monday 8 p.m. time slot on NBC until March 12, 1973.

DVD Box Set Giveaway
If you want a chance to win more prizes, then check out my other giveaways!