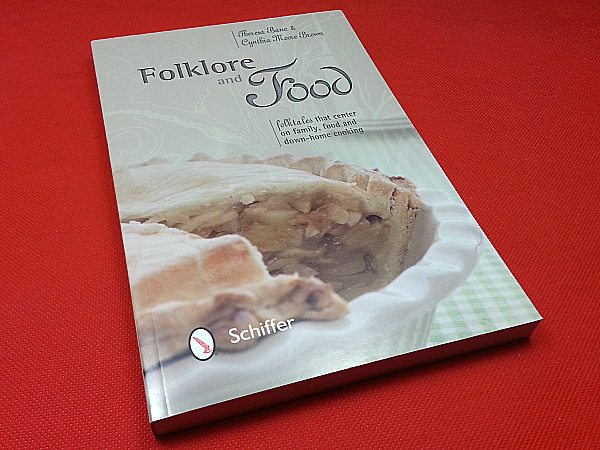 Folklore and Food is a wonderful book for adults and children. It's a storybook and a cookbook all in one.
The book consists of seventeen folktales. Each one is followed by a relevant recipe that goes along with the story. You may recognize some of the stories, but they were all new to me.
It would be fun to make a family activity out of reading the stories, preparing the recipes and then eating together. Depending upon your family, you may want to read first and then cook together. Or the one who enjoys cooking can prepare the foods for the family to enjoy eating during or after the reading of the story.
Folklore and Food

Folktales that center on family, food, and down-home cooking
by Theresa Bane and Cynthia Moore Brown
isbn 9780764342202
Pub. date 9/28/12
Description: "History is steeped in wonderful and strange folklore. Here, premier storyteller Cynthia Moore Brown tells 17 old-timey favorites, each one including a special home-style recipe connected to the story. As for the lore, avoid a brush with death in "Wait Until Spring," discover the dark secret a little bunny is hiding in "Bee Keeper," root for Jack and his animal friends as they come face to face with Wild Hair Willy in "Jack and the Robbers," and rediscover a mountain classic, told as only Cynthia can tell, in "Simple Jack." "
Enter daily through the Rafflecopter giveaway form below: