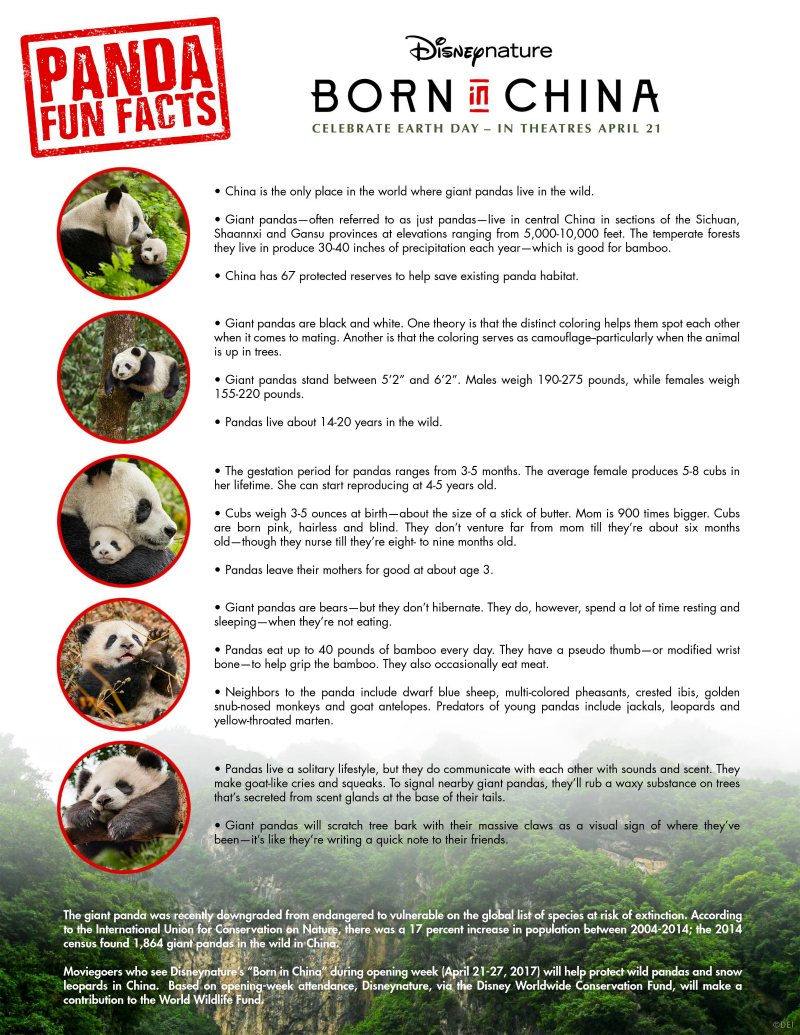 Click HERE to download the pdf to print or save to your computer.
I've been a fan of pandas and of Disney movies about nature ever since I can remember. I'm looking forward to the upcoming Born in China movie.
These panda facts are educational and fun for both kids and adults. How many of these did you know?