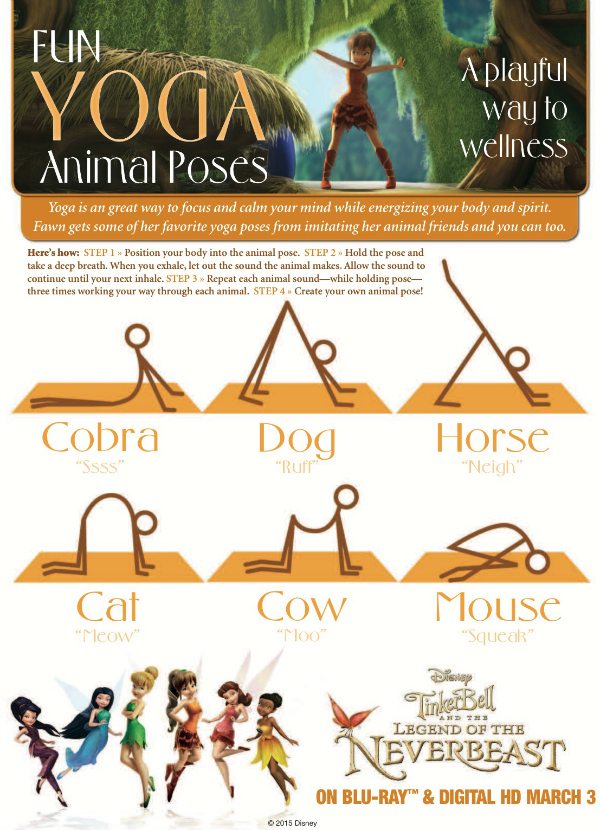 Click HERE to download.
Has your child tried yoga? Animal poses can be a great yoga introduction for kids. Of course, you'll want to do some research to make sure poses are done correctly. This 'cheat sheet' can be a helpful and fun reminder for kids who are adding animal poses to their routine – cobra, dog, horse, cat, cow and mouse.
Disney Tinker Bell and the Legend of the NeverBeast is now available on Blu-ray, DVD and Digital HD.