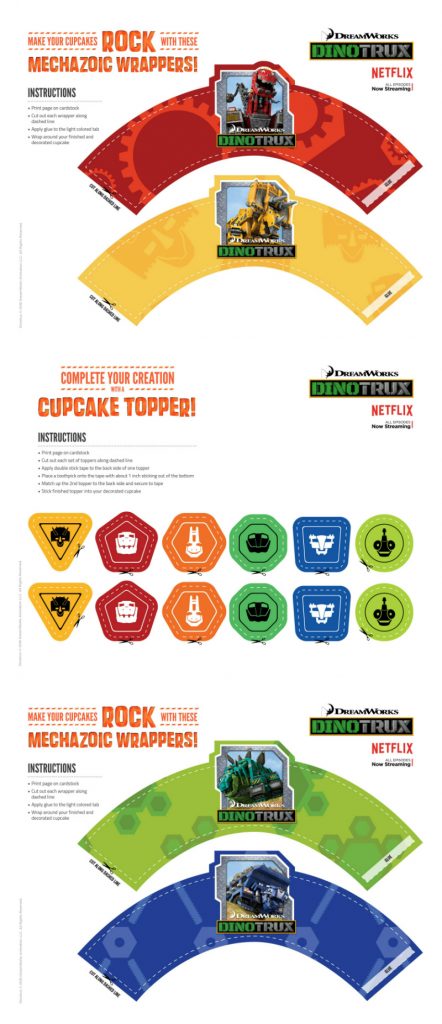 Dinotrux Cupcake Kit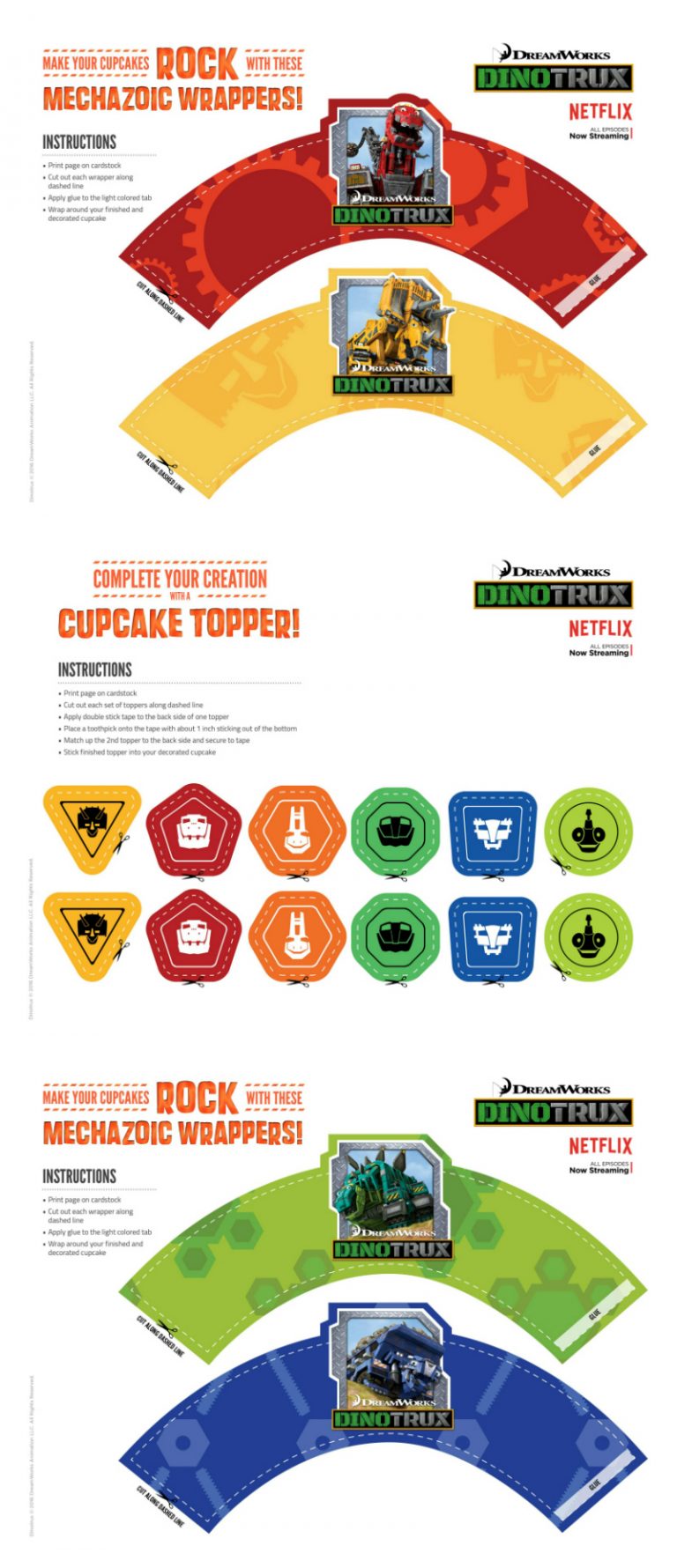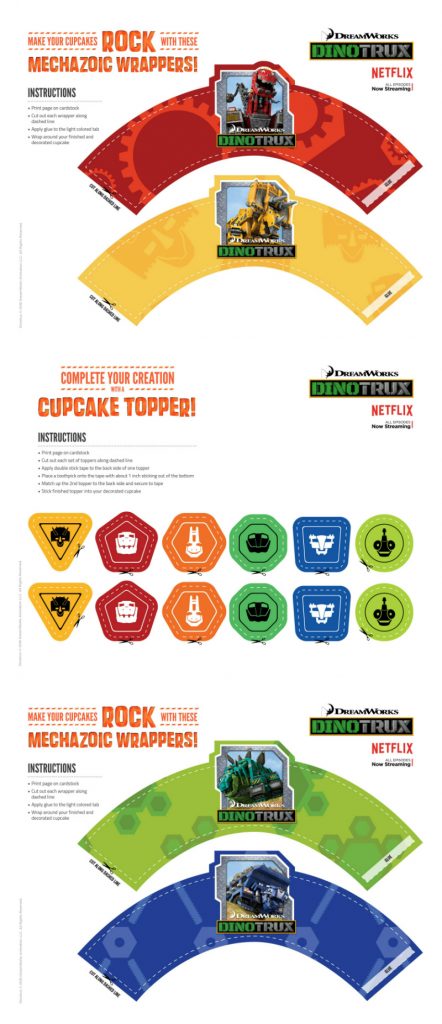 Even if you don't have cupcake decorating skills, it's easy to dress up plain homemade cupcakes or store bought cupcakes.
Use these super cute Dinotrux cupcake toppers and cupcake wrappers.
A Netflix Original Series
Synopsis
Welcome to a world of giant creatures that are half dinosaur, half truck and all awesome in the new Netflix original series DreamWorks Animation's Dinotrux!
Based on the award-winning children's books by Chris Gall, Dinotrux is the first exciting "action show" tailor-made for younger kids with strong messages about independence and cooperation to go along with its unique blend of action, comedy, adventure.
The cast of characters includes Ty Rux, a massive Tyrannosaurus Trux, and his best friend Revvit, a razor-sharp Reptool.
Along with friends like Skya the Craneosaur and Garby the Stegarbasaurus, the Dinotrux and Reptools join forces for the first time ever to build a bigger, better world and battle back against the biggest and baddest Dinotrux of all: D-Structs, who threatens to wreck everything they've built.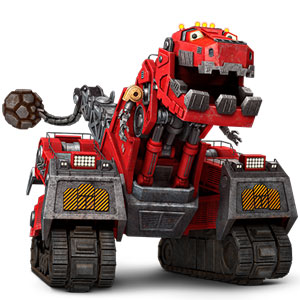 Click HERE to download the cupcake kit, so you can print as many as you'd like.
Check out my other free Dinotrux printables, so your kids can have more fun with their favorite characters.
Then, take a look at the rest of my free printables.
Many are from Disney and Shout Factory, so they feature movies, TV series and characters that your kids already know and love.
Some are educational and some are just plain fun. There are coloring pages, crafts, word puzzles, mazes, memory games and other family friendly activities.