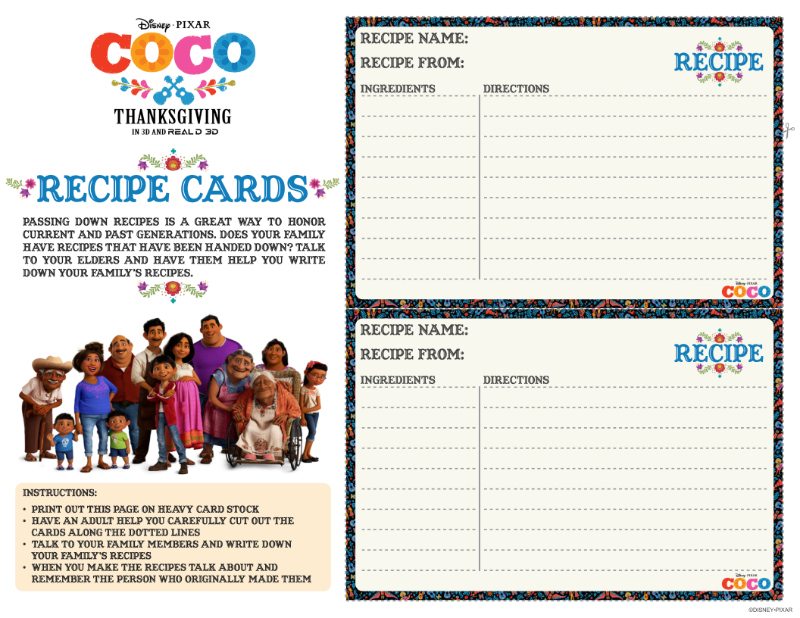 Disney Recipe Cards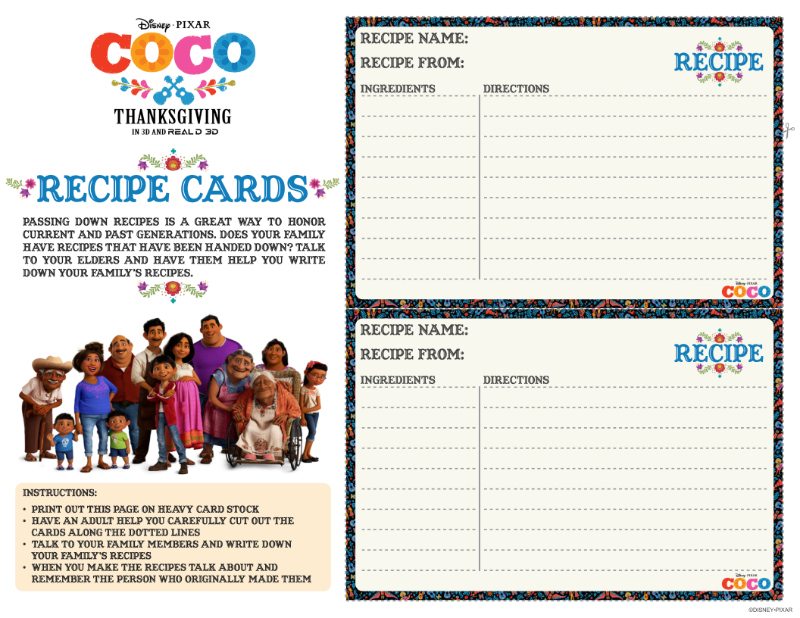 Click HERE to download the free Disney recipe cards, so you can memorialize your favorite family recipes.
Print this page as many times as you'd like. I'd recommend using a heavy card stock, so you can use them for years to come.
Family is an important theme in the upcoming Disney Pixar Coco movie and family recipes are an important tradition that brings us all closer.
These Coco recipes cards are a great way to preserve the recipes that have special meaning for your family. The food may remind you of a loved one who is no longer with you or may invoke special memories of good times you've had together.
Do you have special family recipes? The one that always reminds me of my mom is her Christmas sugar cookie recipe that she made every year.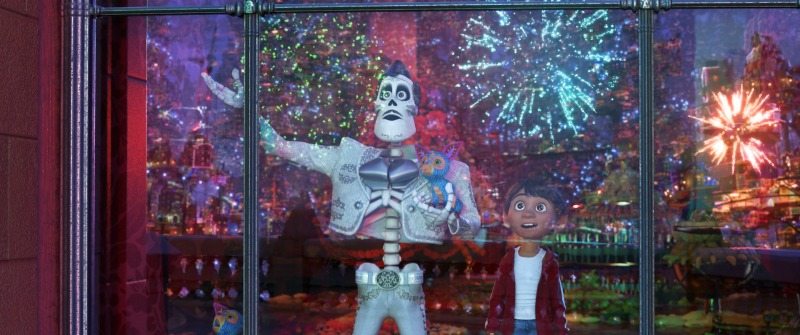 Disney Pixar
Rated PG
Release date 2/27/18
Movie Synopsis
Despite his family's baffling generations-old ban on music, Miguel dreams of becoming an accomplished musician like his idol, Ernesto de la Cruz.
Desperate to prove his talent, Miguel finds himself in the stunning and colorful Land of the Dead following a mysterious chain of events.
Along the way, he meets charming trickster Hector, and together, they set off on an extraordinary journey to unlock the real story behind Miguel's family history.
Click HERE for a big assortment for free Coco printables available for download.
Check out my other Disney articles, so you can keep up with the latest from this iconic brand.
Of course, you'll want to see all of these fun Disney printables, crafts and activities.