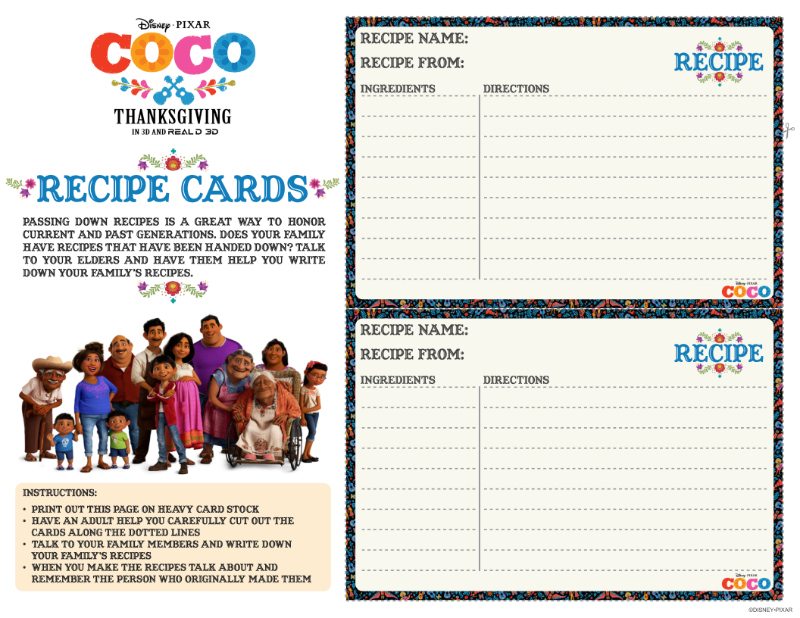 Click HERE to download the free recipe cards. Then print as many times as you'd like!
Family is an important theme in the upcoming Disney Pixar Coco movie and family recipes are an important tradition that brings us all closer.
These Coco recipes cards are a great way to preserve the recipes that have special meaning for your family. The food may remind you of a loved one who is no longer with you or may invoke special memories of good times you've had together.
Do you have special family recipes? The one that always reminds me of my mom is her Christmas sugar cookie recipe that she made every year.