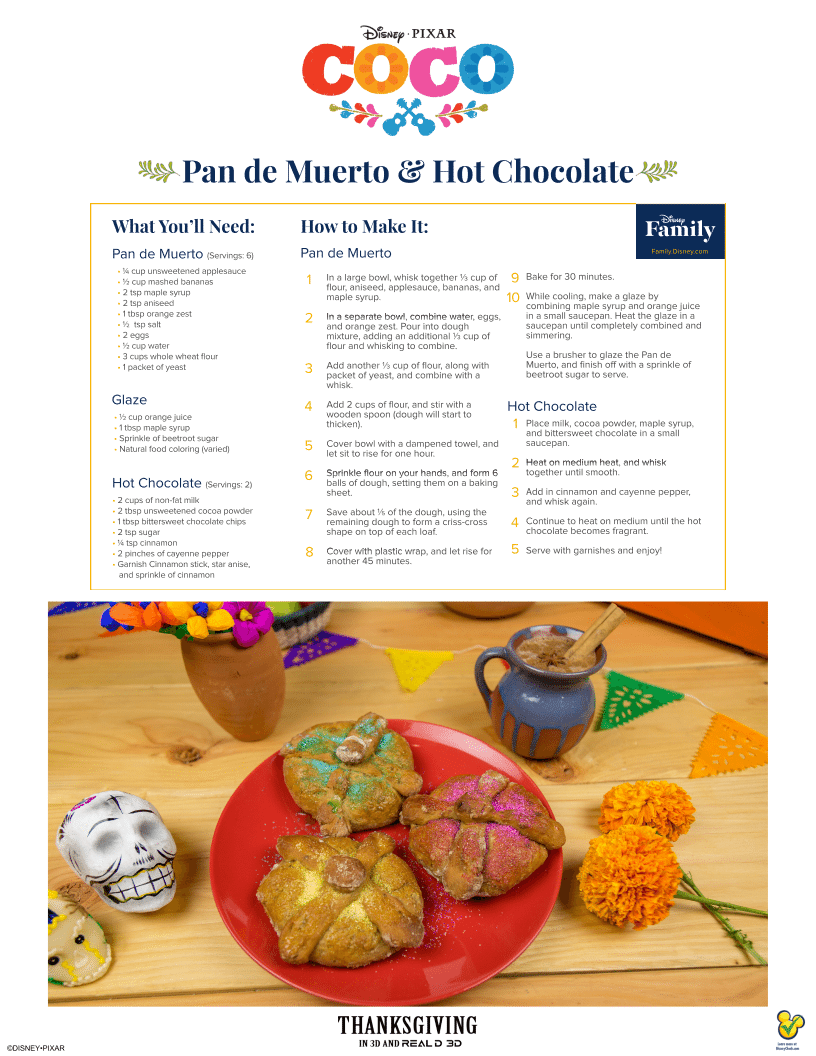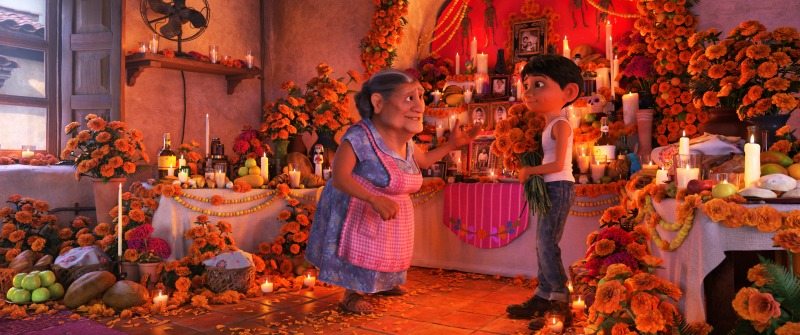 If your family likes Disney and sweet treats, you'll definitely want to try this Disney Pan de Muerto recipe that was inspired by Coco.
Pan de Muerto (aka Dead Bread) is a Mexican sweet treat that is often enjoyed as families prepare for Dia De Los Muertos (Day of The Dead).
With the upcoming release of the new Disney Pixar movie Coco, I predict that many more children and adults will want to experience traditional foods that tie into the movie themes. Kids can help in the kitchen and then enjoy Pan de Muerto and Mexican hot chocolate at home.
Check out these great recipes!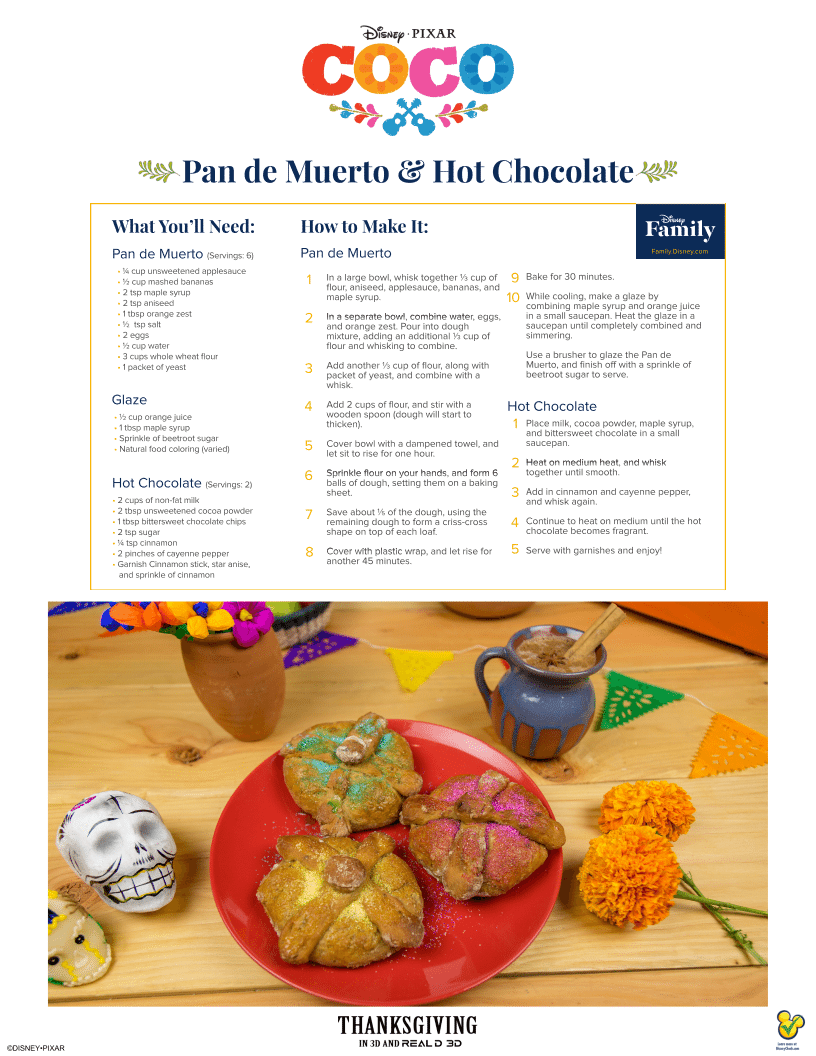 Click HERE to download the Disney Pan de Muerto recipe, so you can print it or just save to your computer.
Disney Pixar
Rated PG
Release date 2/27/18
Movie Synopsis
Despite his family's baffling generations-old ban on music, Miguel dreams of becoming an accomplished musician like his idol, Ernesto de la Cruz.
Desperate to prove his talent, Miguel finds himself in the stunning and colorful Land of the Dead following a mysterious chain of events.
Along the way, he meets charming trickster Hector, and together, they set off on an extraordinary journey to unlock the real story behind Miguel's family history.
Click HERE for a big assortment for free Coco printables available for download.
Check out my other Disney articles, so you can keep up with the latest from this iconic brand.
Of course, you'll want to see all of these fun Disney printables, crafts and activities.