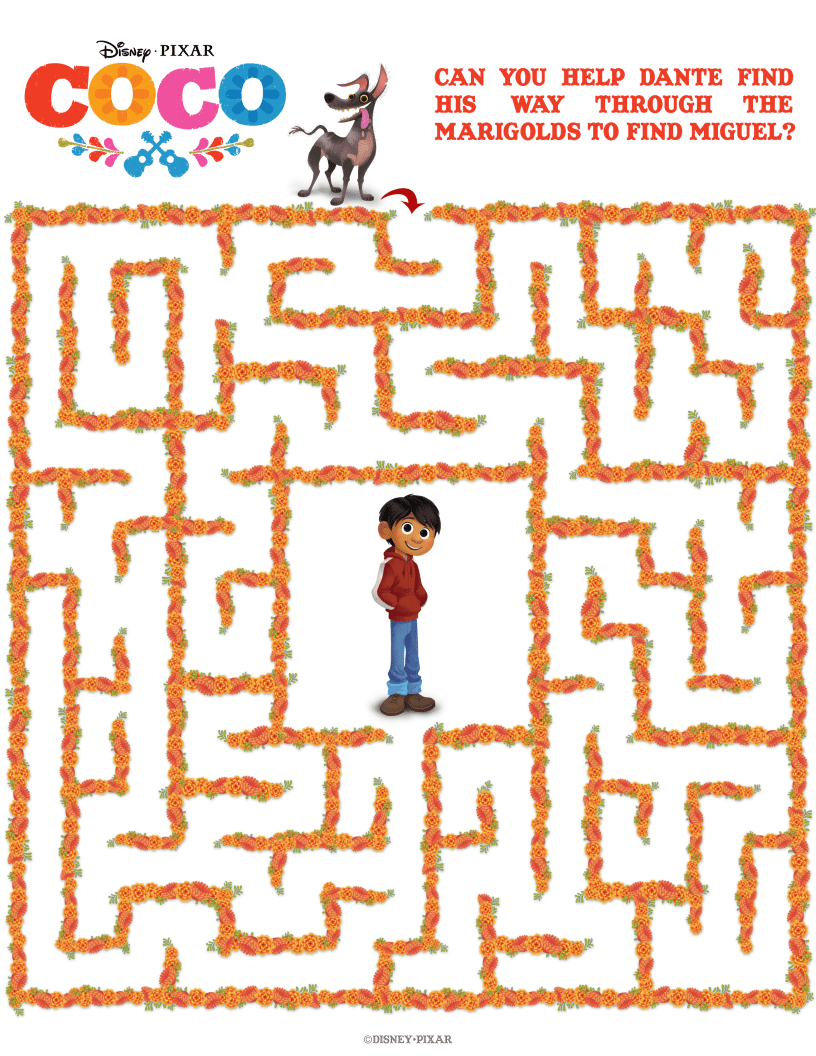 Free Printable Coco Maze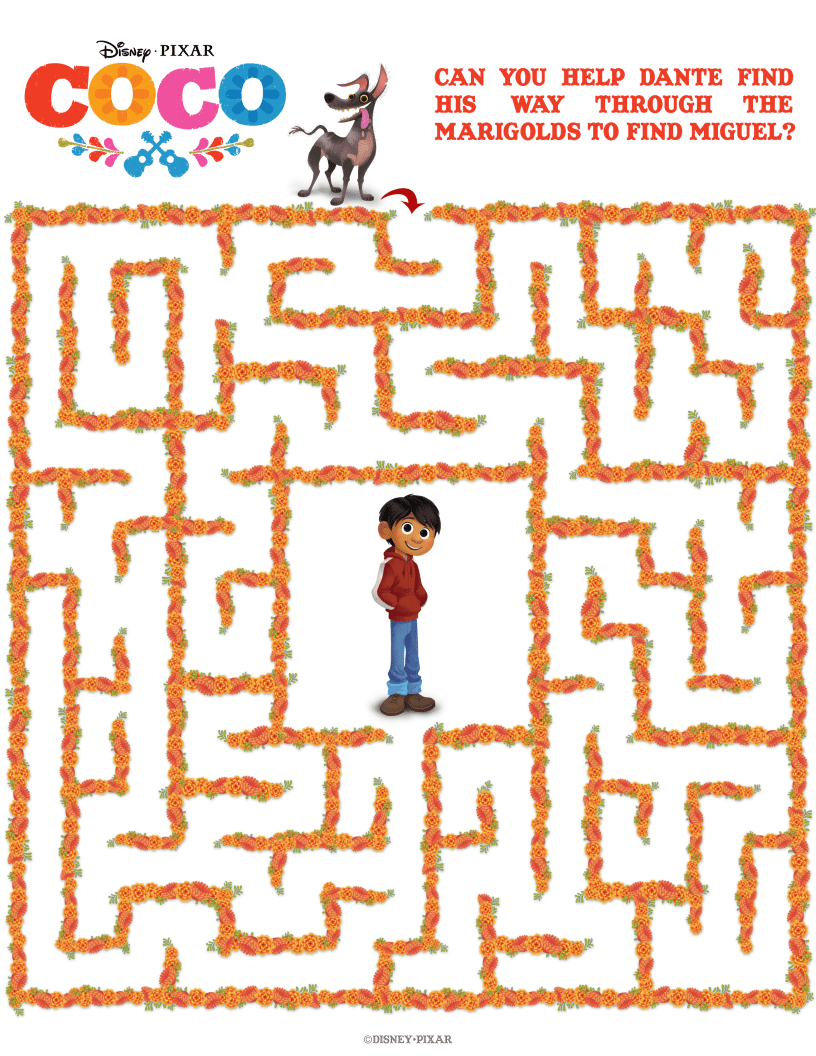 Click HERE to download the free Coco maze activity page, so you kids can have a Disney themed challenge.
It isn't too hard, but it does take a some skill.
Coco is a movie that you'll want to watch year after year as we get close to the Day of the Dead. Of course, it is always fun to plan activities that go along with the movies we watch.
Would your kids like to do a fun and challenging Disney maze?
Do you think they can help Dante find his way through the marigolds to find Miguel?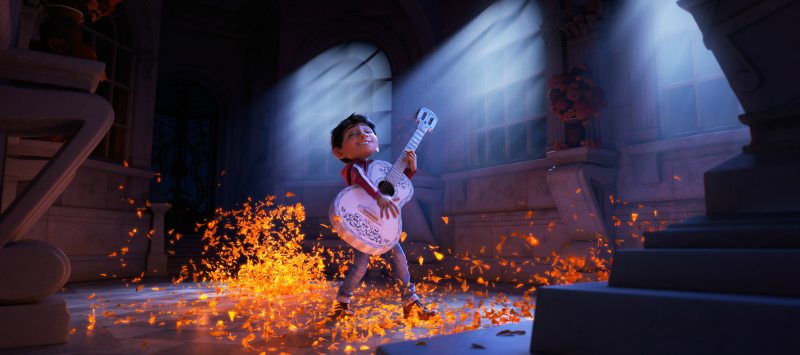 Disney Pixar
Rated PG
Release date 2/27/18
Movie Synopsis
Despite his family's baffling generations-old ban on music, Miguel dreams of becoming an accomplished musician like his idol, Ernesto de la Cruz.
Desperate to prove his talent, Miguel finds himself in the stunning and colorful Land of the Dead following a mysterious chain of events.
Along the way, he meets charming trickster Hector, and together, they set off on an extraordinary journey to unlock the real story behind Miguel's family history.
Click HERE for a big assortment for free Coco printables available for download.
Check out my other Disney articles, so you can keep up with the latest from this iconic brand.
Of course, you'll want to see all of these fun Disney printables, crafts and activities.