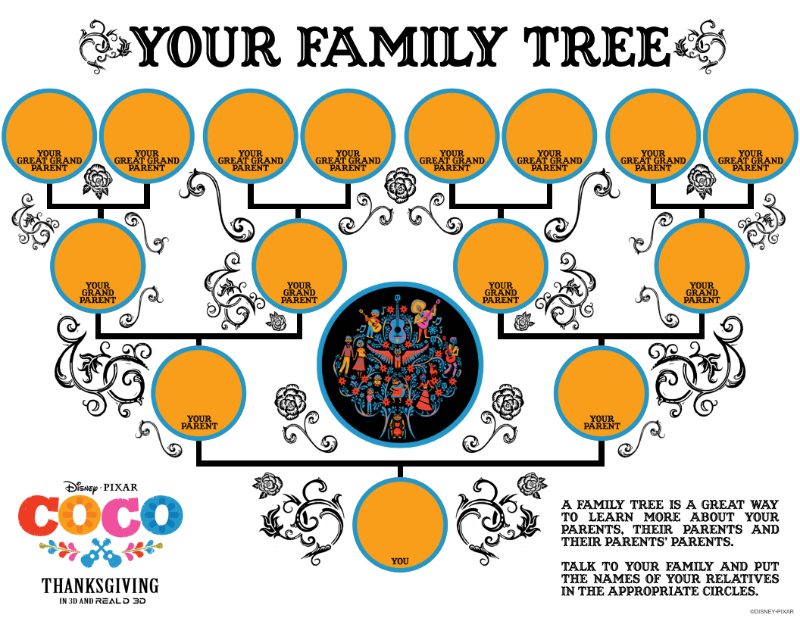 Click HERE to download the free printable family tree.
Is your family excited about the new Disney Pixar Coco movie? It will be in theaters beginning Thanksgiving and will be fun for families to watch together.
From the clips that I've already seen, the movie looks like it will be a lot of fun. In addition to entertaining, it will encourage us all to appreciate family ties.
The printable family tree activity page is a fun activity that you can do with your kids before or after you watch the movie for the first time.