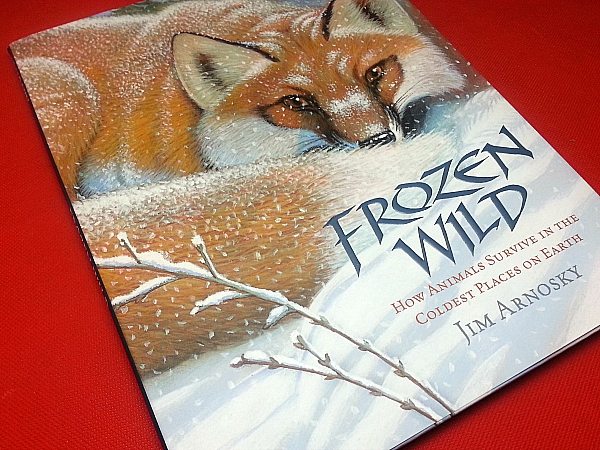 Frozen Wild is a beautifully illustrated children's book about animals who live in extremely cold areas.
The book is recommended for children ages 6 to 10, but I enjoyed it and found the whole thing fascinating. The book may look like a children's book, but it isn't written in a childish way. The author uses appropriate scientific terms and clearly explains how each of the featured animals lives as the temperature drops. Kids don't need to have science 'dumbed down' for them. They just need the facts.
Frozen Wild is great for kids who love learning about animals and science. The author shows respect for nature and for children who are very capable of understanding how our world works.

Frozen Wild

How Animals Survive in the Coldest Places on Earth
by Jim Arnosky
isbn 978-1454910251
Pub. date 9/1/15
Description: "When winter comes, how do wild animals survive the bitterest cold, day after day? Kids can join award-winning author, illustrator, and naturalist Jim Arnosky as he follows otters, beavers, moose, polar bears, penguins, fur seals, and other fascinating creatures to learn how they cope with the frigid weather. Stunning art and five magnificent foldouts reveal worlds under the ice and up to the farthest, frostiest reaches of the globe."
Enter daily through the Rafflecopter giveaway form below: