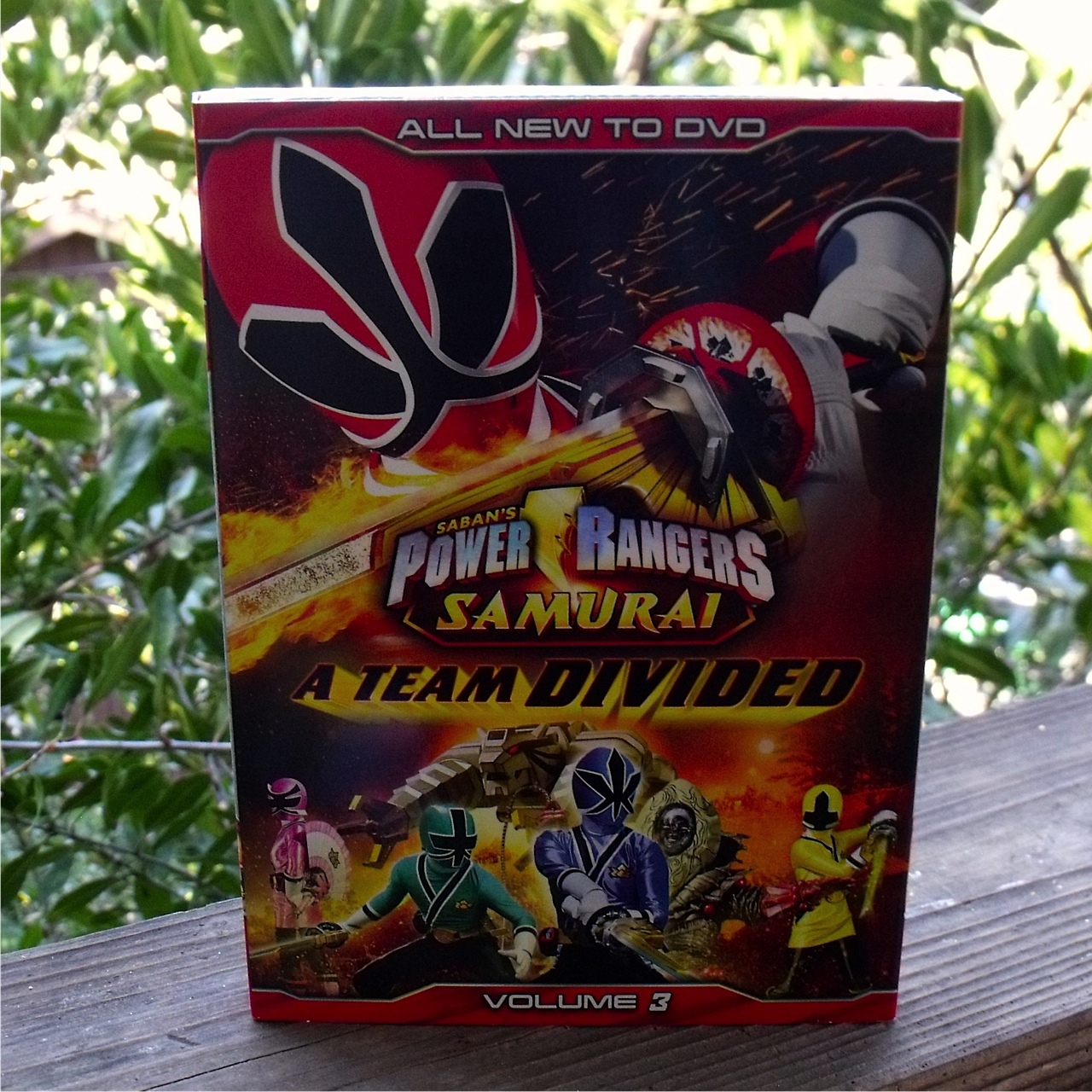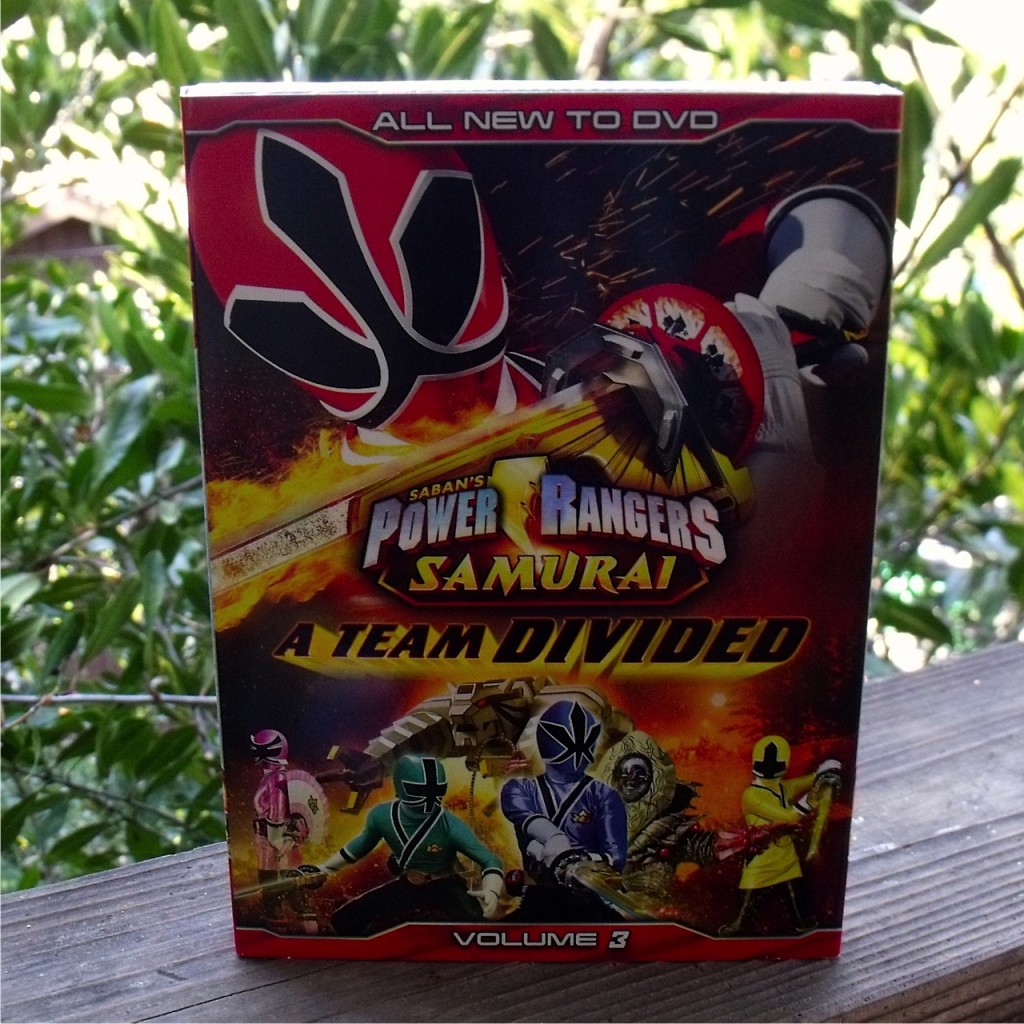 Power Rangers Samurai
A Team Divided Vol. 3 DVD
Release date 1/15/13
Synopsis: "Jayden, Kevin, Emily, Mia and Mike face their toughest challenges yet! Mind control, disobeyed orders and runaway Power Rangers shatter the team, giving Master Xandred and a new horde of nasty Nighlok Monsters the upper hand. But when Master Ji reveals that the Red Ranger possesses a secret power that is capable of banishing Master Xandred forever, it will take total teamwork to defeat the forces of the Netherworld in 4 epic adventures!"
Hooray – it's another installment in the Power Rangers Samurai series!
There is action, humor and danger as the Rangers work together to try to triumph against evil. It's a constant battle and they once again meet the challenge… for now.
The DVD includes 4 full length episodes and bonus features:
I've Got a Spell on Blue

Forest for The Trees
Test of the Leader
Jayden's Challenge
Bonus: Cast Interviews
Bonus: Power Rangers Dubstep Video
Bonus: Character Gallery
There is about an hour and a half of programing. If your kids haven't seen the previous episodes, they'll still be able to pick up on the story – each one stands alone. But … this is a series that once you're hooked, you'll want to see them all.
There are tense moments during these episodes. A Team Divided doesn't function as well as one that is united. Do you think the Rangers will once again work well as a team?
Enter daily through the Rafflecopter form below: