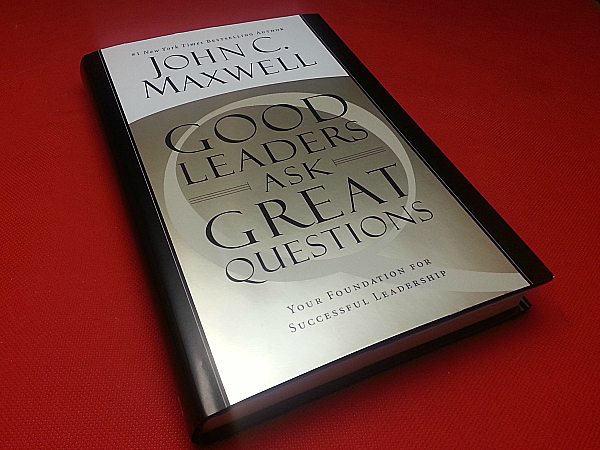 Do you have a leadership role at work or for personal activities? Would you like to?
John Maxwell knows all about leadership. He's sold over 21 million books on the subject and his non-profit organization has trained millions of leaders. Good leadership skills can help people succeed in all areas of life for both business and pleasure.
In Good Leaders Ask Great Questions, he'll help you learn how to ask questions and what to do with the answers. This can help you have success with immediate issues and with long term goals.
Maxwell also has a new book that was just released this month, Intentional Living. This one can be beneficial for anyone. He'll help direct you to make choices that lead to living a life that has meaning.
Are you already in a leadership position? Would you like to learn more about leading?

Good Leaders Ask Great Questions

Your Foundation for Successful Leadership
by John C Maxwell
isbn 978-1455548071
Pub. date 10/7/14
Description: "In GOOD LEADERS ASK GREAT QUESTIONS, John C. Maxwell delves into the process of becoming a successful leader by examining how questions can be used to advantage. What are the questions leaders should ask themselves? What questions should they ask members of their team? He then responds to the toughest problems leaders have presented to him. This book is a thorough, insightful response to those readers and anyone who feels they have plateaued on their journey to develop their ultimate potential. Every leader has room to grow, and the advice in these pages will help readers assess their current position, and structure an effective plan to achieve their goals."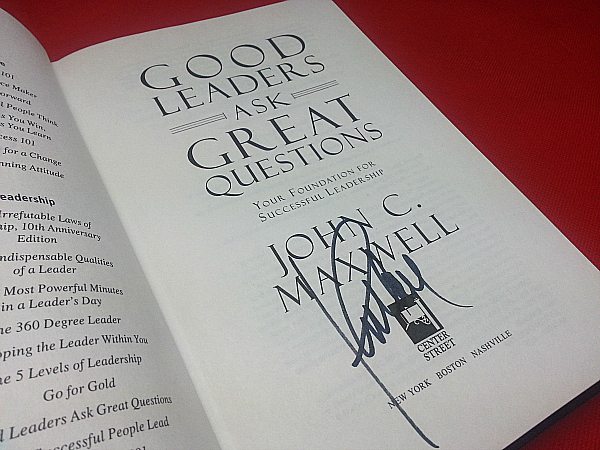 Enter daily through the Rafflecopter giveaway form below: