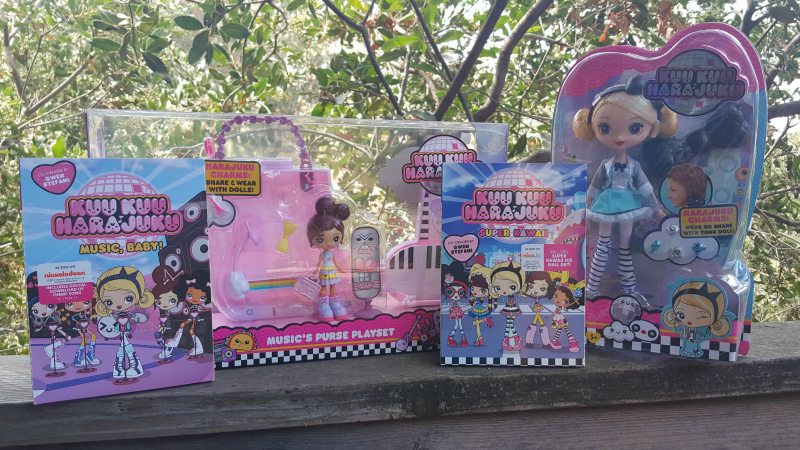 Gwen Stefani is one busy woman! She first burst onto the music scene with No Doubt and has continued her career as a singer, songwriter, TV personality and fashion designer. She can now add co-creator of an animated TV series to her resume.
Kuu Kuu Harajuku is just what I would expect from Gwen Stefani. The characters are musical and stylish. Their adventures are a whole lot of fun. Most importantly, the series celebrates girls and encourages creativity, self-expression and individuality. You'll notice a whole lot of similarities between the main character, G, and Gwen.
The TV show debuted late in 2015. Current episodes air on Nickelodeon. Naturally, there is a line of dolls and toys that fans of the show will love. There are doll sets for each of main characters. Each doll is dressed fashionably and has fun accessories.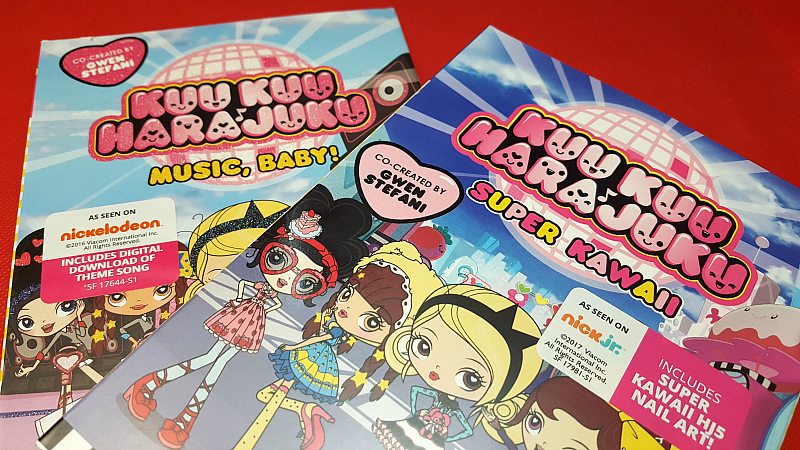 The first Kuu Kuu Harajuku DVD was released this Summer. The second one is available beginning September 26th. Now kids can get their Kuu Kuu Harajuku fix over and over again. These girls know how to have fun and keep a positive attitude as they face the challenges come their way.
Kuu Kuu Harajuku Music, Baby!
Shout! Factory
Release date 6/13/17
Synopsis: "Say hello to HJ5! A super cool band made of 5 super cool girls! Love, Angel, Music, Baby and their inspirational leader G love to sing, dance and sport the latest "kawaii" fashions (kawaii is "cute" in Harajuku speak)! With help from their lovably incompetent manager Rudie, HJ5 travels all over to put on shows for their fans! Although they are totally talented, every time they start a gig, something wild and crazy happens before they finish the first bar! I mean, it's not easy performing while you are being attacked by space aliens, adorable (and ravenous) monster pets OR hunger (you don't want to mess with Baby when she's hangry)."
Kuu Kuu Harajuku Super Kawaii
Shout! Factory
Release date 9/26/17
Synopsis: "Join Love, Angel, Music, Baby and G — five totally talented members of the super cool band HJ5 — as they return with 12 more hard-rocking tales! With help from their lovably incompetent manager Rudie, HJ5 travels all over the globe to put on shows for their fans! That is, of course, if they can actually get through the crazy adventures keeping them from their gigs! But together, HJ5 will do what it takes to perform … and maybe even save the day!"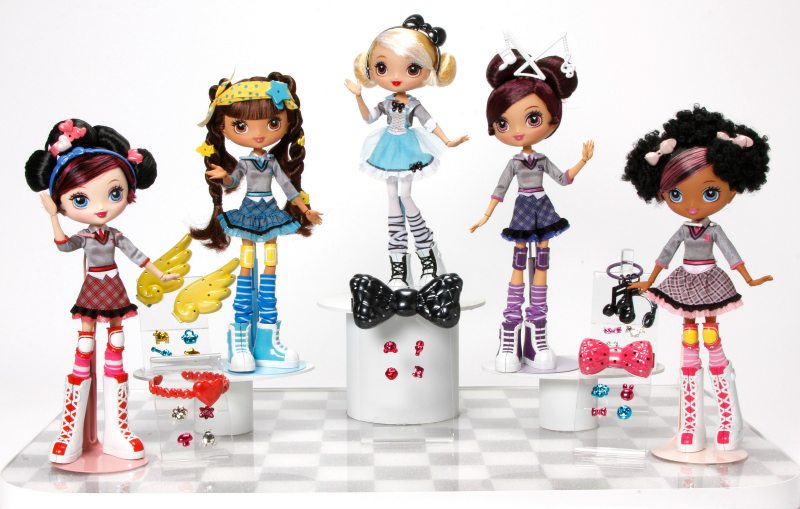 Enter daily through the Rafflecopter giveaway form below:
a Rafflecopter giveaway