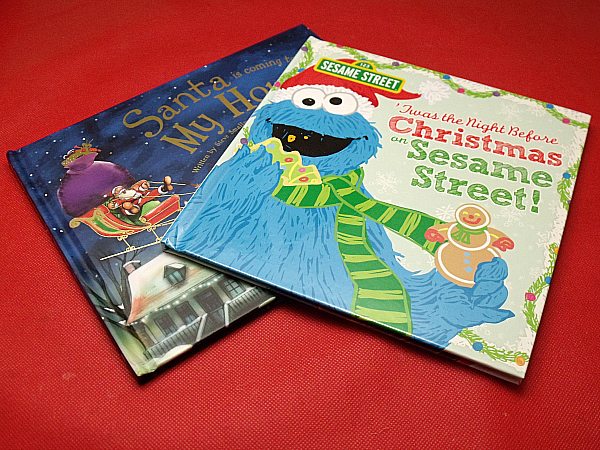 Holiday storybooks are a wonderful way to enjoy the holiday season and prepare for the big day. I've got a big collection of Christmas books, some from my own childhood and others that I've gotten for my kids. It always brings back good memories of Christmases past when I bring out the books each year after Thanksgiving.
Here are two books that would be a wonderful addition to your family library.

Twas the Night Before Christmas on Sesame Street

isbn 978-1402297403
Pub. date 10/7/14
Some of my favorite Christmas books involve popular characters that are inserted into traditional holiday stories. It's a great way to tie pop culture into our traditions.
This one features all your favorite Sesame Street characters in an updated version of the classic Night Before Christmas story. It has the same rhythm as the original, with some cute and humorous additions. When Cookie Monster eats Santa's plate of cookies, his friends lend a hand to quickly make new ones before the big guy arrives. The book even includes a cookie recipe that you can bake yourself.

Santa Is Coming to My House

by Steve Smallman
isbn 978-1402277757
Pub. date 10/1/12
This cute story goes over all of the Santa basics, from figuring out who has been bad or good to delivering packages around the world. It makes the whole thing personal, so kids will get excited about what will be happening in their own home on Christmas.
Do your kids have a favorite holiday book? Which one of these do you think they will like the most?
Enter daily through the Rafflecopter giveaway form below: