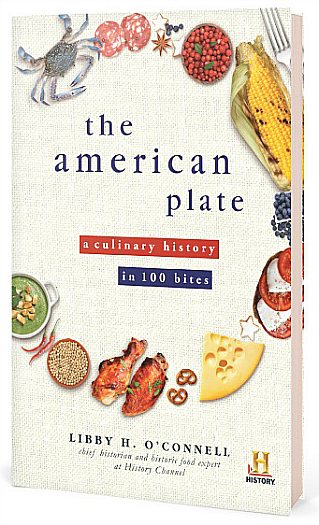 Looking for a book for a food lover or a history buff? This is it!
The American Plate is a collection of stories and recipes that chronicle our history and the foods that were a part of it. Recipes are in chronological order beginning with the foods that Native Americans prepared prior to the arrival of Columbus. We then journey throughout the decades up until the modern day.
The book is absolutely fascinating. Our diet has changed due to the ingredients available, innovations in cooking techniques, electricity and equipment and due to other societal influences. Some of the old recipes still look good to me today and others have me wondering what on earth they were thinking.
It would be fun to create an entire meal based on a different time period for a themed party or to help enrich your child's education.

The American Plate

A Culinary History in 100 Bites
by Libby O'Connell
isbn 978-1492603023
Pub. date 11/11/14
Description: "For generations, people have proudly defined themselves and their values through their national cuisine. American food, like its history, is a world of its own. This is an enticingly fresh book from Dr. Libby H. O'Connell, the chief historian of the History Channel, introduces modern readers to lost American food traditions and leads them on a tantalizing culinary journey through the evolution of our vibrant cuisine and culture. Covering a hundred different foods from the Native American-era through today and featuring over a dozen recipes and photos, this fascinating history of American food will delight history buffs and food lovers alike."
Below is a recipe for the Red Cross War Cake, which was designed to stay fresh for a long time making it ideal to send to loved ones serving in the war. I'm sure it was a welcome treat for those who were far from home.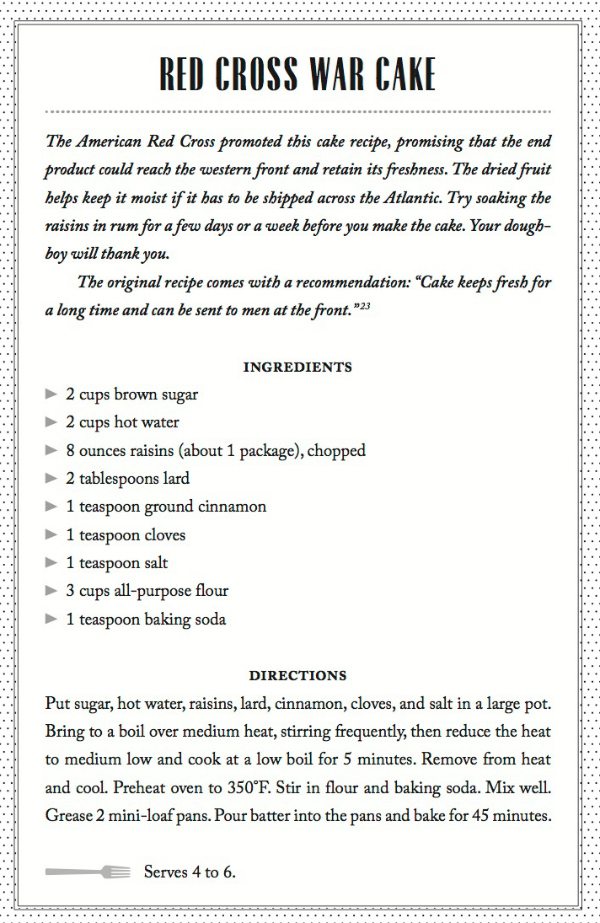 Enter daily through the Rafflecopter giveaway form below: