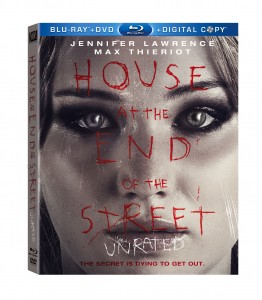 House At the End Of The Street
Blu-ray + DVD + Digital Copy
Release date 1/8/13
Synopsis: "Newly divorced Sarah (Shue) and her teenage daughter Elissa (Lawrence) have just moved to the suburbs for a fresh start. But their hopes quickly shatter as they learn that, years earlier, a grisly murder took place next door when a deranged girl killed her parents and disappeared. The girl's older brother Ryan (Max Thieriot) still occupies the house, and when he befriends Elissa, his secretive past could become her worst nightmare!"
Do you like scary movies? If so, this one is for you!
This week I attended a launch party for the blu-ray/dvd. I've been to Hollywood many times, but got to experience something new this time. We were sent on a haunted scavenger hunt around Hollywood Blvd. and ended up at Geisha House for the party.
It was a real treat to meet the director, Mark Tonderai, and hear him talk about the film and about making his mother proud when she saw it for the first time. When he signed my DVD, he told me that I was "in for a scare!" Those were very truthful words…
I like thrillers and horror, but am not a fan of the cheesy and predictable ones that are short on plot and heavy on gore. I need substance – a story, interesting characters and suspense. This movie has it all!
House At The End Of The Street is fantastic! I really wish I had seen it before meeting the director, so I could have gushed about the fine job he did. The story and characters have depth. The artistic visuals and camera angles are what really drew me in. They created the suspense and got me completely wrapped up in the movie wondering what was going to happen next.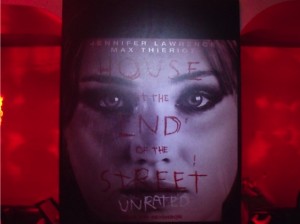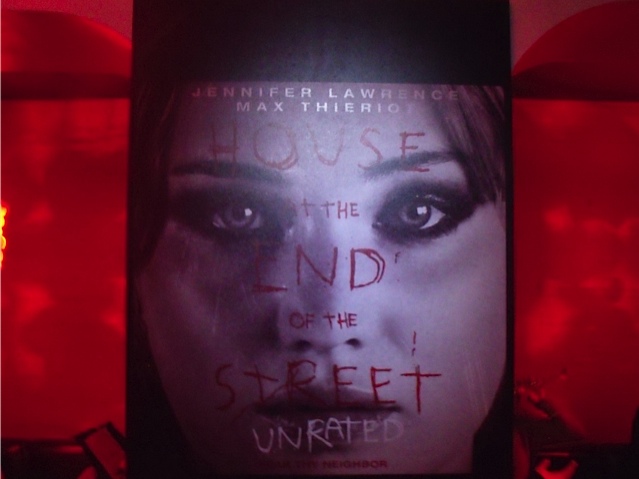 CONNECT – You can follow Fox Home Entertainment on Twitter.
Enter daily through the Rafflecopter form below: