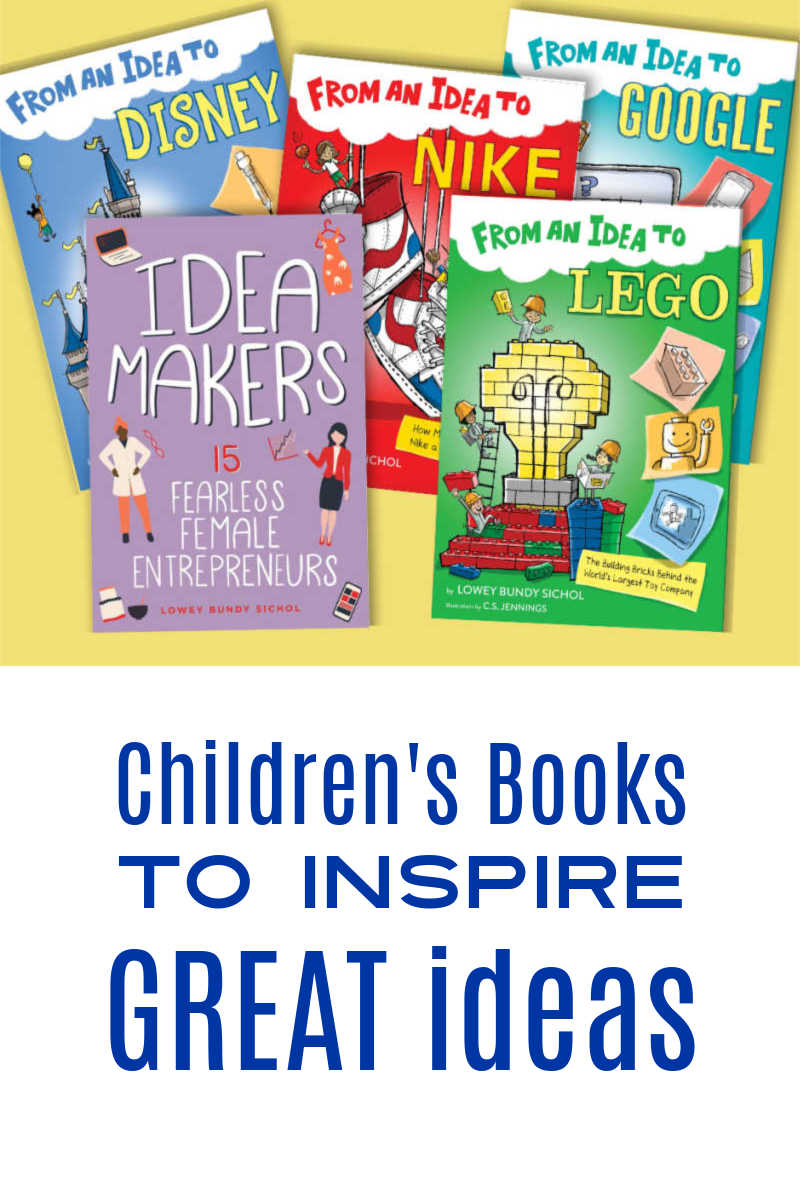 Children's Books to Inspire Great Ideas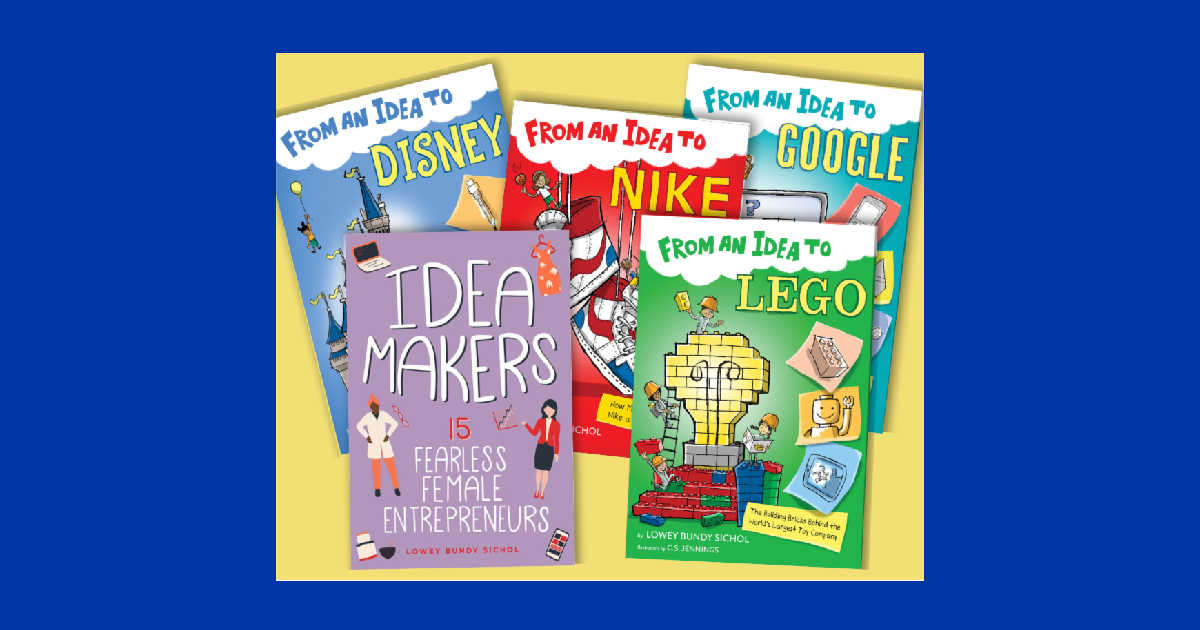 Your children will be inspired to learn about the present and dream big about the future, when they read these fantastic idea books for kids.
As your children reach their tween and teen years, they are thinking more about more serious ideas.
They are still kids, but are open to thinking about bigger plans.
Lowey Bundy Sichol is a children's book author with an MBA in business.
She takes her knowledge of entrepreneurship and explains big concepts in ways that inspire kids to dream and plan.
Here newest book, Idea Makers, is perfect for Women's History Month, since it brings us the stories of female entrepreneurs.
The other four books from her From An Idea To… series feature brands that kids and adults are very familiar with.
The Idea Makers book is recommended for ages 12 and up, while the others are recommended for ages 10-12.
As always, these age recommendations are just a guideline, so there is flexibility and younger or older kids can enjoy them, too.
Each of these books are great for kids, but adults who read them will also pick up on some fun and inspiring facts.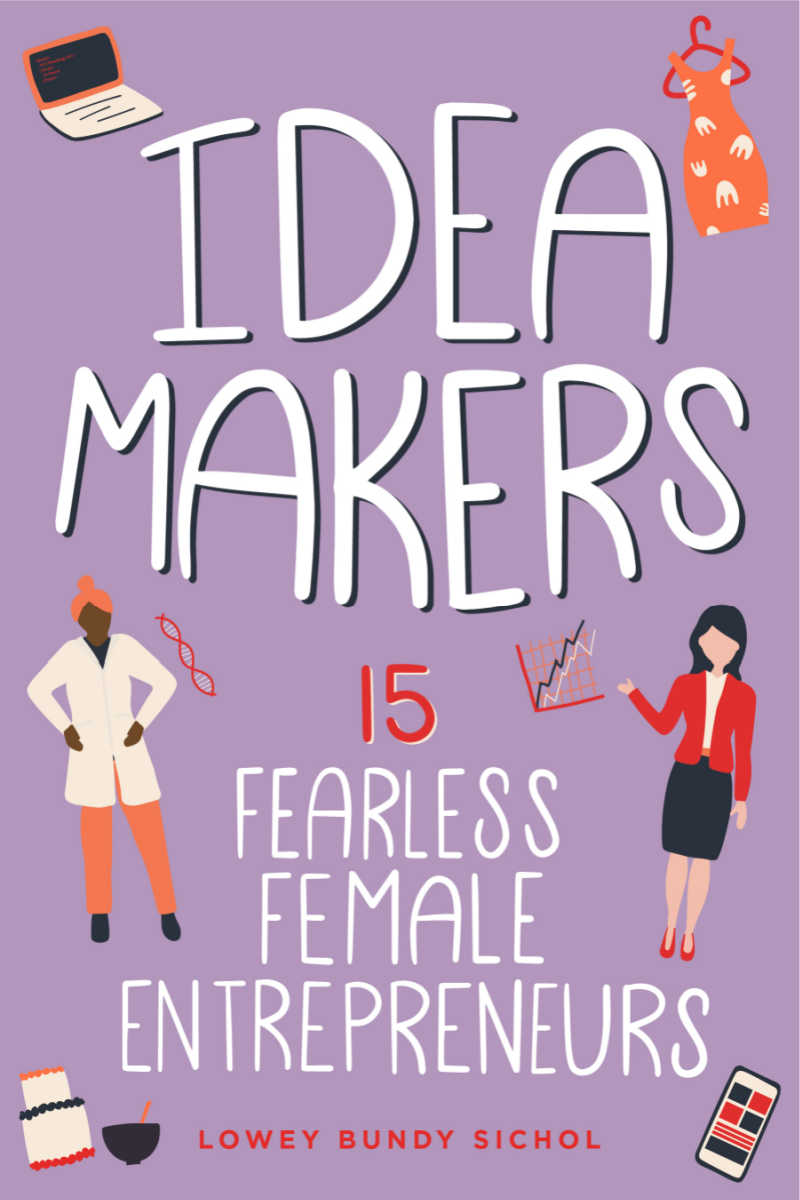 Idea Makers: 15 Fearless Female Entrepreneurs
by Lowey Bundy Sichol
isbn 978-1641606745
Pub Date 3/1/22
Synopsis
Idea Makers shares the incredible stories of 15 women who changed the world through their entrepreneurship.
Author Lowey Bundy Sichol presents five industries that women are leading in recent years: food, fashion and clothing, health and beauty, science and technology, and education.
Jenn Hyman brought couture fashion to everyday women with her idea to Rent the Runway.
Morgan DeBaun supports Black journalists through Blavity.
And Sandra Oh Lin is inspiring kids everywhere with KiwiCo activity boxes.
Readers learn about how the women featured risked their early careers, gave up their salaries, and sometimes even went against the approval of their families to follow their passions and start their own businesses.
Young women today are embracing innovation and idea making, and the women profiled in Idea Makers will show them how that can change the world.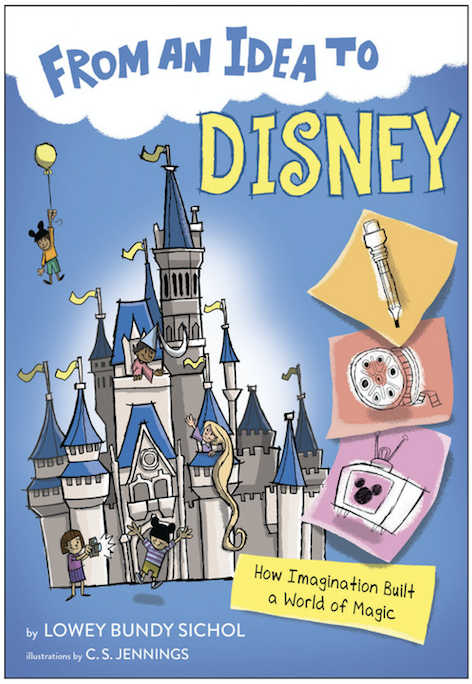 by Lowey Bundy Sichol
isbn 978-1328453617
Pub Date 2/12/19
Synopsis
The Walt Disney Company is the biggest entertainment company in the world with theme parks, TV shows, movie studios, merchandise, the most recognizable cartoon character in the world, Mickey Mouse.
But a long time ago, brothers Walt and Roy Disney started out with just an idea.
Find out what Walt first intended to name his famous mouse. (Hint: It wasn't Mickey!)
Discover behind-the-scenes magic of how Walt Disney World is run.
Explore the ways the Disney expanded its brand from a little mouse into media, merchandise, and more!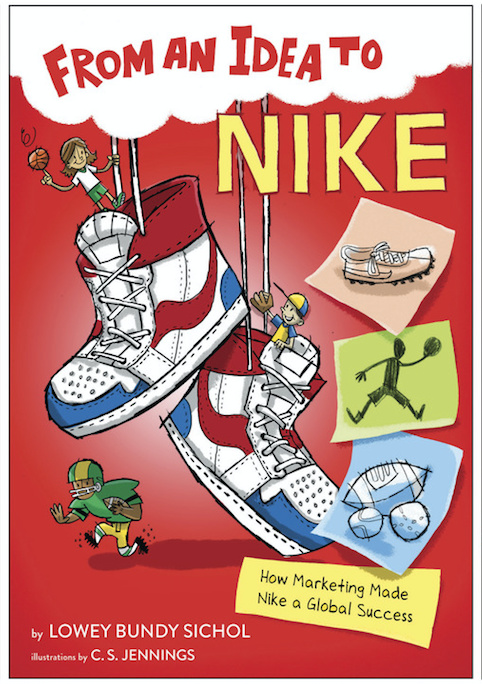 From An Idea To Nike: How Marketing Made Nike a Global Success
by Lowey Bundy Sichol
isbn 978-1328453631
Pub Date 2/12/19
Synopsis
Ever wonder how Nike became the athletics empire it is today?
This book digs into the marketing campaigns and strategy that turned this running-shoe company into the outfitter for many athletes as well as the iconic American brand.
With infographics and engaging visuals throughout, this behind-the-scenes look into the historical and business side of Nike will be an invaluable resource for kids interested in what makes this business run.
Find out where the name Nike came from and how the famous swoosh became the signature logo.
Learn about the company's first marketing campaign with a star athlete.
Explore the ways Nike expanded marketing from running to basketball, soccer, golf, and beyond!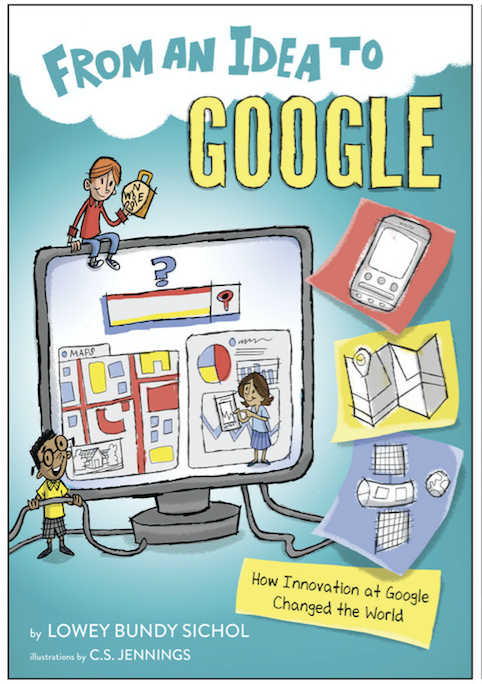 by Lowey Bundy Sichol
isbn 978-1328954923
Pub Date 7/9/19
Synopsis
Google is the number one internet search engine and the most visited website in the world.
But a long time ago, two college friends, Larry Page and Sergey Brin, started out with just an idea.
Find out where the name "Google" came from. (Hint: It involves a LOT of zeros!)
Discover how Google became the fastest and most popular internet search engine of all time.
Explore how Google transformed from a tiny startup (in someone's garage!) into one of the most powerful companies in the world.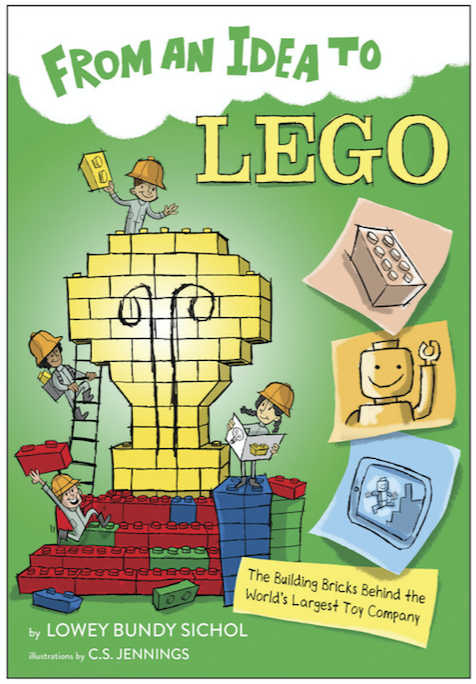 From An Idea To Lego: The Building Bricks Behind the World's Largest Toy Company
by Lowey Bundy Sichol
isbn 978-1328954947
Pub Date 7/9/19
Synopsis
Today, LEGO is one of the biggest toy companies in the world, but a long time ago, a Danish carpenter, Ole Kirk Christiansen, started with just an idea.
Find out more about LEGO's origins, those famous bricks, and their other inventive toys and movie ventures in this illustrated nonfiction book!
Find out the origin the name "LEGO." (Hint: it combines two Danish words.)
See how LEGO grew from a carpentry shop to a multi-platform toy company.
Discover how LEGO bricks are made and how they came up with their design.

Idea Books for Kids Giveaway
Prize: Set of 5 Children's Books ( Idea Makers, From An Idea to Disney, From An Idea to Nike, From An Idea to Google and From An Idea to Lego) ARV $44.95
1 Winner
Ends April 17, 2022 11:59pm ET
Check out my other giveaways, so you can have more chances to win prizes.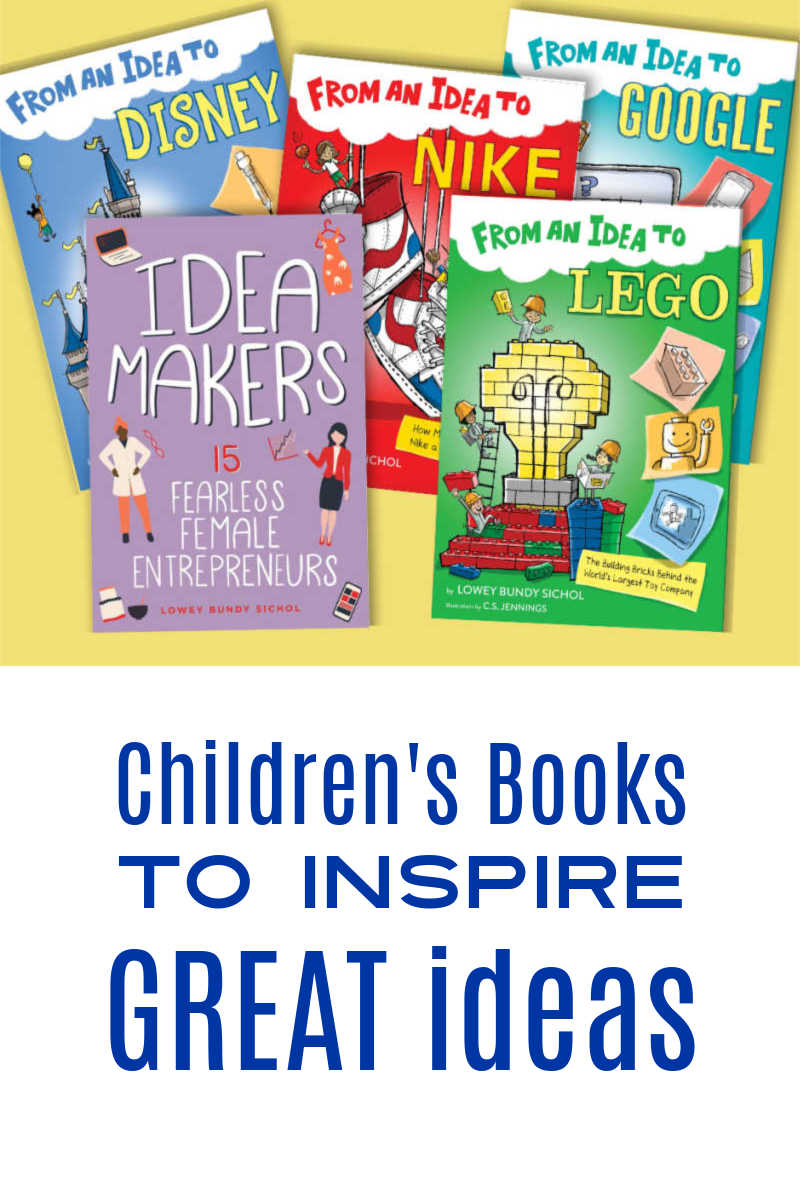 More from Mama Likes This
Take a look at my other entertainment articles, so you can keep up with the latest TV, movie and book news.
Free Downloads: Printable Activity Pages
Check out my free printables, when you are looking for fun activities to do at home.
Many are from Disney and Shout Factory, so they feature movies, TV series and characters that your kids already know and love.
Some are educational, but others are just plain fun.
There are coloring pages, crafts, word puzzles, mazes, memory games and many other family friendly activities.