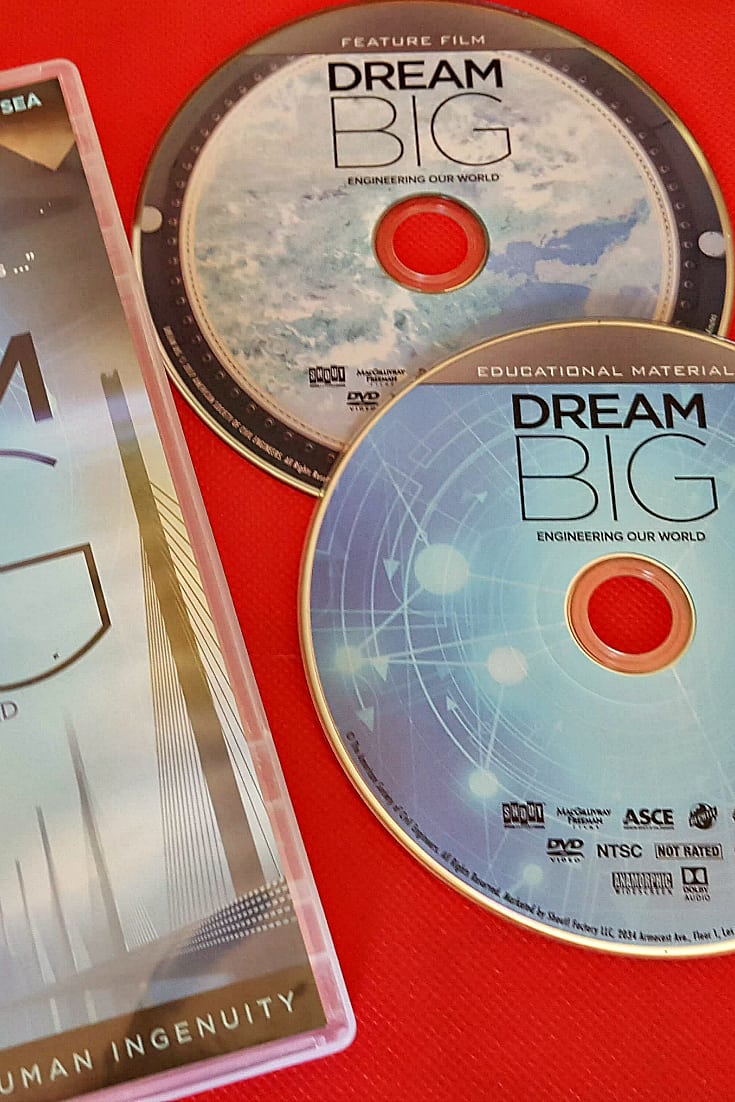 IMAX Dream Big
Did you see the IMAX Dream Big: Engineering Our World movie, when it was in theaters? Now, it's available for home viewing.
Yes, this is meant to be an educational film. It will inspire kids to dream big and to work to make their dreams reality. It's entertaining and uplifting, so kids can watch it just for fun. They'll learn while they are being entertained and adults can enjoy it, too.
My family tree is filled with scientists and educators and both of my sons majored in STEM fields. A couple weeks ago, I went to NASA in Cape Canaveral for the SpaceX Falcon 9 Dragon launch. It renewed my sense of awe at just how much is possible when people dream and work together. Then I watched Dream Big and was in awe all over again.
Dream Big is a two disc DVD set. One disc is the movie itself and the other is supplemental educational material. This is a movie that you'll be happy to have your kids watch over and over again, since it will inspire them to work hard and make the world a better place.
Dream Big:
Engineering Our World
Shout! Factory
Not Rated
Release date 7/24/18
Movie Synopsis
The movie is a spectacular look at man-made marvels and it will forever transform the way you think about engineering. It celebrates the human ingenuity behind engineering marvels big and small and shows how engineers push the limits of innovation in unexpected and amazing ways.
It is more than a movie and is part of a movement aimed at bringing engineering into the forefront of our culture.
Dream Big is the first giant-screen film to answer the call of the STEM (Science, Technology, Engineering, Math) initiative, which aims to inspire kids of diverse backgrounds to become the innovators who will improve the lives of people across our entire planet as we head into the twenty-first century and beyond.
DVD Set Giveaway
Want a chance to win more prizes? Then, check out my other giveaways!