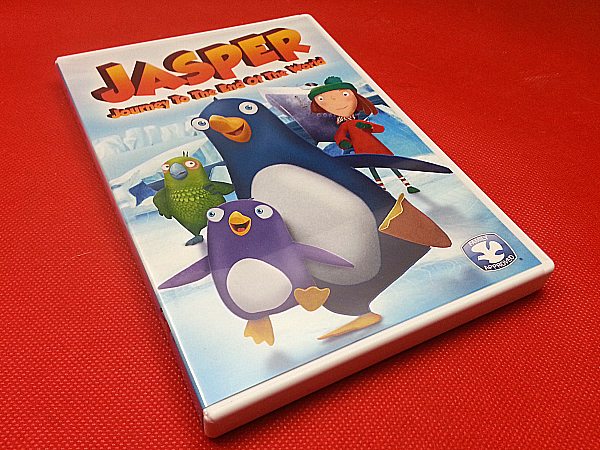 Have your kids met Jasper?
This adorable, sweet and adventurous penguin is ready for big things. Other penguins may be happy to enjoy their lives at the chilly South Pole, but Jasper needs some excitement and gets it.
The movie is great fun for preschool and elementary school age children and has earned the Dove Family Approved Seal. The characters are cute and the music is fun. It's a feel good movie with a bit of excitement and some good life lessons thrown in.
Jasper: Journey To The End Of The World

Shout! Factory
Release date 3/10/15
Synopsis: "Down at the icy South Pole, Jasper, the curious penguin and his family live a peaceful and happy life. Unlike the rest of his companions at the South Pole, Jasper believes there is a greater world beyond the edge of the ice. He is proved right when he finds himself aboard an ocean liner in the company of the rarest of birds, the Kakapo, whose main trait is that when frightened she wells up like a balloon. Along with Emma, the captain's daughter, Jasper becomes embroiled in a rescue mission to save the Kakapo's eggs from the menacing Dr. Block and his sidekick Rolf."
SOCIAL MEDIA – You can connect with Shout Factory! on Facebook and Twitter.
Enter daily through the Rafflecopter giveaway form below: