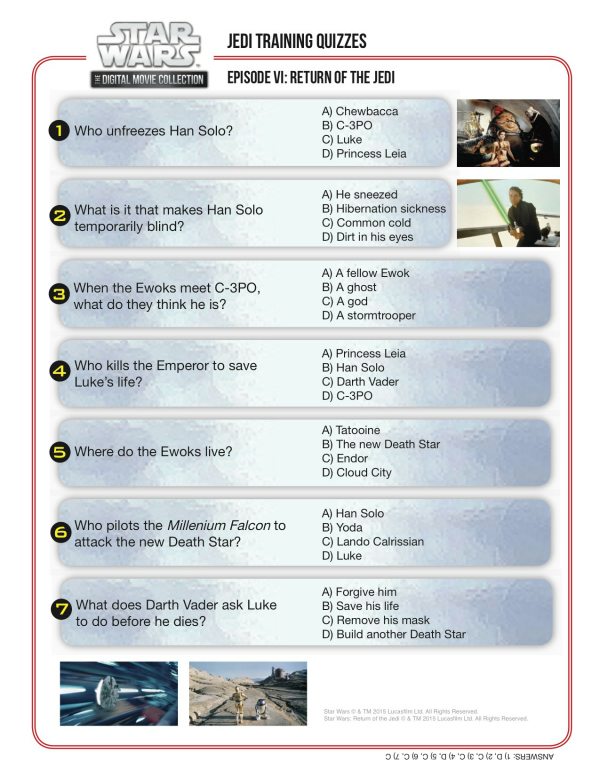 Click HERE to download the pdf Jedi Training Quiz from Star Wars Episode VI: Return of The Jedi.
How much do you know about Star Wars?
Check out my other Star Wars articles, so you can keep up with the latest on the franchise.
Of course, you'll want to see all of the amazing Star Wars printables, crafts and activities.
Take a look at these Star Wars toys, so you can give a gift that will make a fan happy.