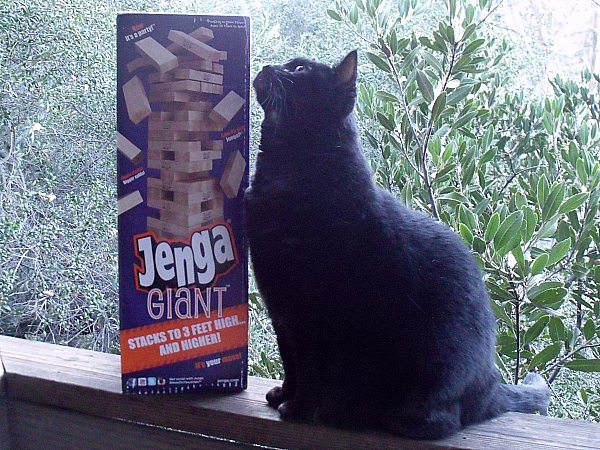 It's Jenga.
And it's Giant!!!
A classic game of Jenga with the family is fun, but when it's giant it's a whole new kind of fun. The box is heavy (about 16 pounds) and taller than my large cat. When the blocks are stacked, it can be 3 feet high or more.
You can play it indoors, but it's especially fun as an outdoor game to enjoy when you're camping, having a picnic at the park or just hanging out in your own backyard.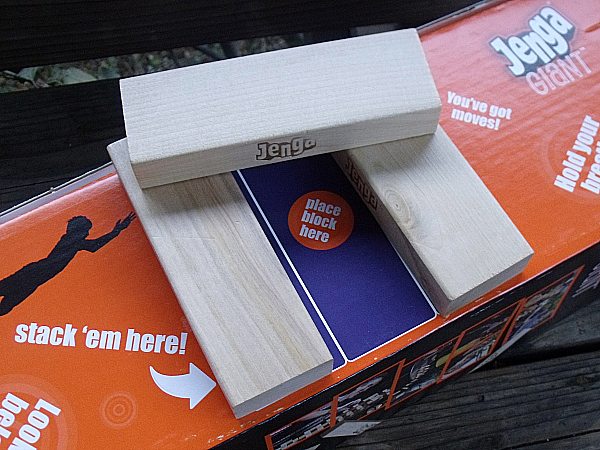 The Jenga Giant Wood Stacking Game is played just like the smaller version of the game. There are 54 polished hardwood blocks and they will come crashing down. The blocks are great quality – smooth with no rough edges.
Jenga Giant is recommended for ages 10 and up. Younger kids will probably want to play, but you don't want to risk having them get hurt if the blocks fall on them.
The box can be used as a building platform. The game is great for parties and can be played indoors or outside. It can be played by one or more players. I find it most fun with a group as it can get wild.
The game is fun at home and it's easy to transport it in the sturdy box to a park, on a camping trip or anywhere you want to play.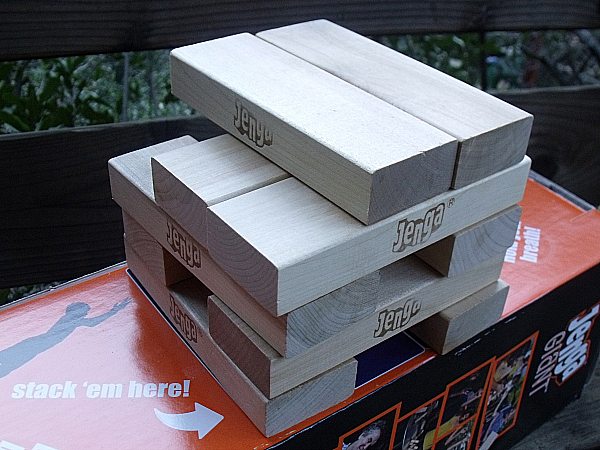 SOCIAL MEDIA – You can connect with Jenga on Facebook and Twitter.
Enter daily through the Rafflecopter form below: