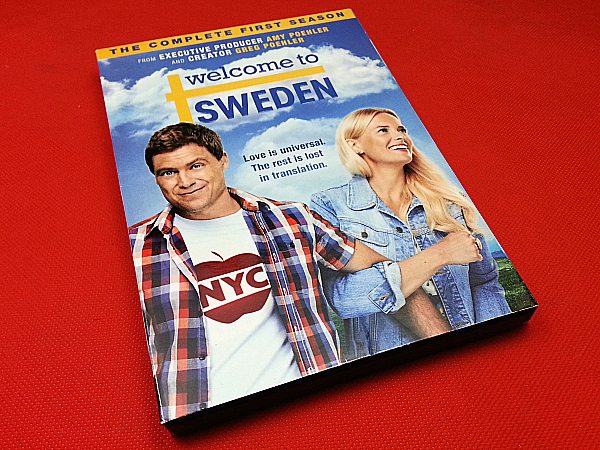 Can you imagine what it would be like to suddenly leave your comfortable life in New York to move to Sweden with your Swedish girlfriend even though you know nothing about the country and have no real plans for what you'll do there?
That is exactly what the main character in Welcome to Sweden does. I actually watched several episodes of this humorous series before I realized that it wasn't just a fictional TV show. This is based on the life of Greg Poehler, who stars in the show.
Yes, Amy Poehler is his sister and the producer. She also makes appearances in some of the episodes. There are guest appearances from others, as well – Gene Simmons, Will Ferrell, Aubrey Plaza and others.
Welcome to Sweden is funny and thought provoking. The Complete First Season DVD set includes all 10 episodes on 2 discs.

Welcome to Sweden

Season One
2 discs
Release date 5/19/15
Synopsis: "Bruce is an accountant ready to start a new life with his smart and sexy Swedish girlfriend, Emma. but moving from New York City to Sweden isn't as easy as he thought. With new customs, new cuisine, her outlandish family and his needy, but hilarious celebrity clients hindering his efforts to adjust, no one is sure if Bruce and Emma's love will survive this comical culture clash."
Enter daily through the Rafflecopter giveaway form below: