Karl Marx City Movie
Are you familiar with Karl Marx City? The older I get, the more I realize that there is a lot of history that I didn't learn in school or didn't fully understand. World War II and the Cold War were really not that long ago and their effects are still evident today.
Now, we can take a closer look at life in communist East Germany during the Cold War period.
Karl Marx City is a fascinating film that feels like it must be fiction, when it's actually a documentary. As always, it's important to learn from history, so that we are not doomed to repeat it.
Karl Marx City
Film Movement/Bond 360
Not Rated
Release date 12/5/7
Synopsis: "Twenty-five years after the collapse of the German Democratic Republic (GDR), filmmaker Petra Epperlein returns to the proletarian Oz of her childhood to find the truth about her late fathers suicide and his rumored Stasi past. Had he been an informant for the secret police? Was her childhood an elaborate fiction?
As she looks for answers in the Stasis extensive archives, she pulls back the curtain of her own nostalgia and enters the parallel world of the security state, seeing her former life through the lens of the oppressor. Reconstructing everyday GDR life through declassified Stasi surveillance footage, the past plays like dystopian science fiction, providing a chilling backdrop to interrogate the apparatus of control and the meaning of truth in a society where every action and thought was suspect."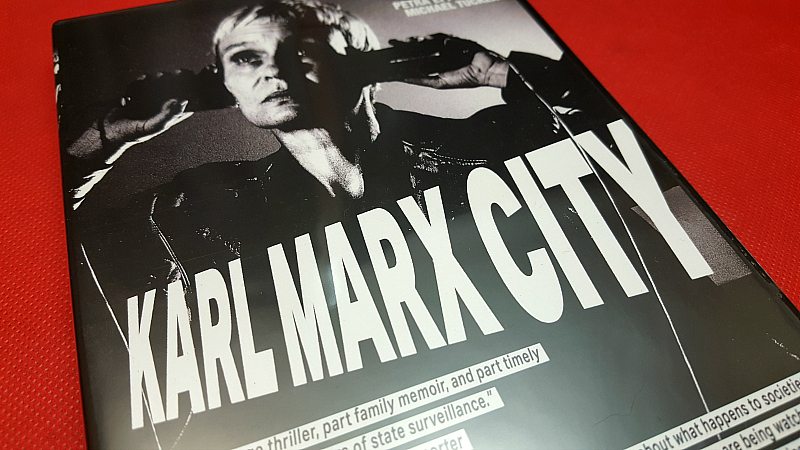 DVD Giveaway
Want a chance to win more prizes? Then, check out my other giveaways!