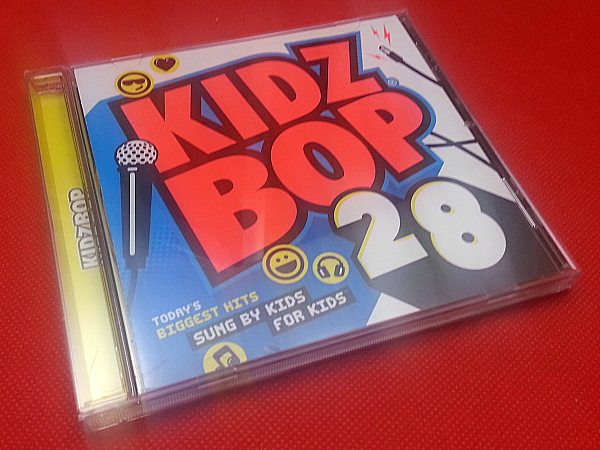 What's the number one kids music brand?
Yes, it's Kidz Bop!
Kids can and do enjoy listening to popular music as it was originally recorded on the radio, but Kidz Bop takes those same songs and makes them even more fun.
The music has a more 'kid friendly' style and kids won't have to listen to non-kid appropriate ads and banter between songs on popular radio stations.
The best thing about Kidz Bop is that the music is performed by kids for kids. It's inspiring for kids to see that music and performing are not just for adults. These are real kids who are making their way in the music industry. This makes it extra fun for children to sing and dance along with the kid stars of Kidz Bop.

Kidz Bop 28

Release date 3/24/15
There are 14 songs on this fun-filled CD:
Uptown Funk
Blank Space
Lips Are Moving
Jealous
Blame
Love Me Harder
Steal My Girl
The Heart Wants What It Wants
Heroes (We Could Be)
I'm Not The Only One
Ghost
Waves
I Lived
Thinking Out Loud
Enter daily through the Rafflecopter giveaway form below: