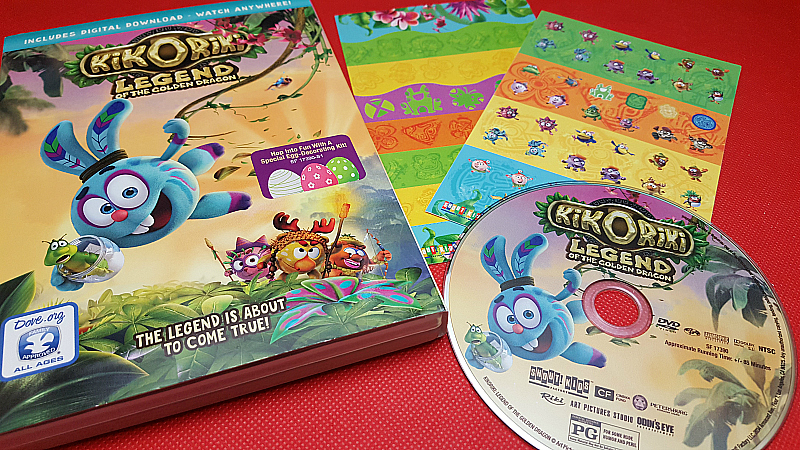 Did your kids watch GoGoRiki on the CW? The short episodes were beloved by fans. Now, these same characters star in a feature length movie.
Kikoriki: Legend Of The Golden Dragon features adorable cgi animated characters. They are fun-loving and ready for adventure. There are some good lessons to learn along the way.
The DVD includes a digital download code and a special bonus Easter egg decorating kit. Kids can put the stickers on hard boiled eggs and assemble the simple egg stands.
The movie is rated PG, but it is Dove approved for all ages. Personally, I didn't notice anything I'd have an issue with for little ones. It's cute enough for pre-schoolers, but there is enough of a story and some excitement that bigger kids will enjoy, too.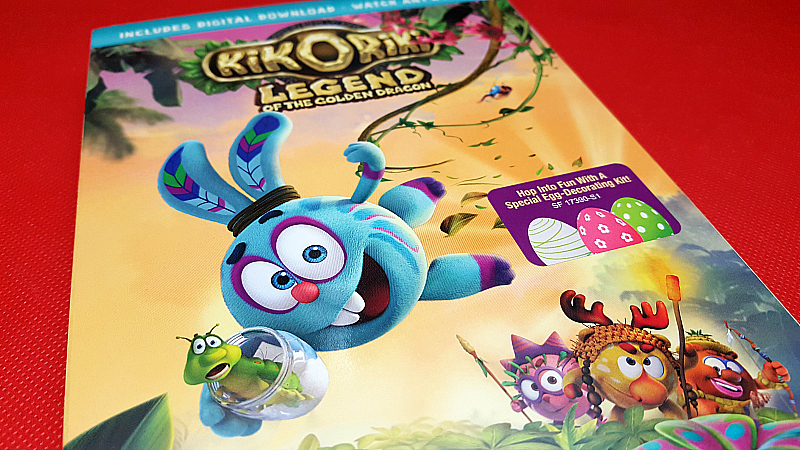 Kikoriki. Legend of the Golden Dragon
Shout! Factory
Rated PG
Release date 3/7/17
Synopsis: "The lovably simple residents of peaceful Kikoriki Island are thrown kicking and screaming into big adventure when their resident scientist invents an amazing device – a helmet called "the Improverizor" – which takes personality traits from one person and swaps them with someone else's! But when spineless young Wally tries to use the untested device to cure his cowardice, he ends up even more spineless – by getting accidentally body-switched with a squirmy little caterpillar. Now he's got more to fear than he ever dreamed, and so do his fellow villagers, as they're dragged into a madcap adventure packed with plane crashes, mistaken identities, erupting volcanoes and angry natives on the warpath. Boy, do the Kikoriki Сrew wish they could switch places now – with anyone!"
Click HERE for free printable Shout! Factory coloring pages, activities, crafts and more.
Enter daily through the Rafflecopter giveaway form below: