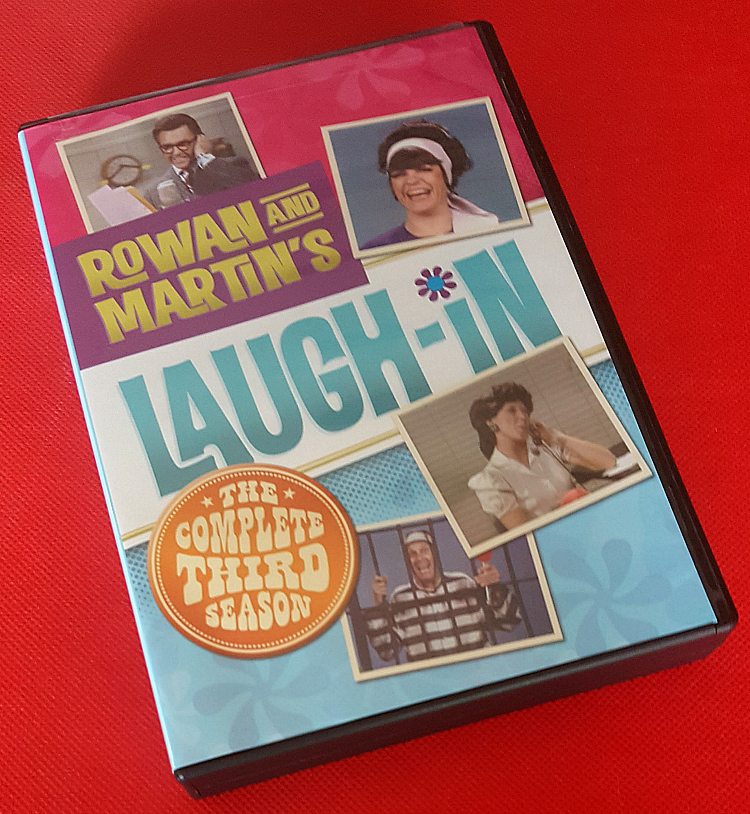 The 60s and 70s were a wonderful time for variety shows that entertained and made us laugh and one that stands out is definitely Rowan and Martin's Laugh-in. Now we can step back in time with a new Laugh In DVD set!
The show aired for six seasons from 1968 until 1973. At that time, I was much younger than their intended audience, but I do remember thinking that it was really cool. I thought that Goldie Hawn was beautiful and funny when she cracked jokes and danced wearing a bikini and groovy body paint.
Many of the show's catch phrases found their way into everyday conversations. Here are some of my favorites:
Sock it to me
You bet your sweet bippy
Here comes the Judge
One ringy dingy – Two ringy dingy
You can look that up in your Funk and Wagnalls
Beautiful downtown Burbank
And that's the truth
Verrrry Interesting
Oh – I'll drink to that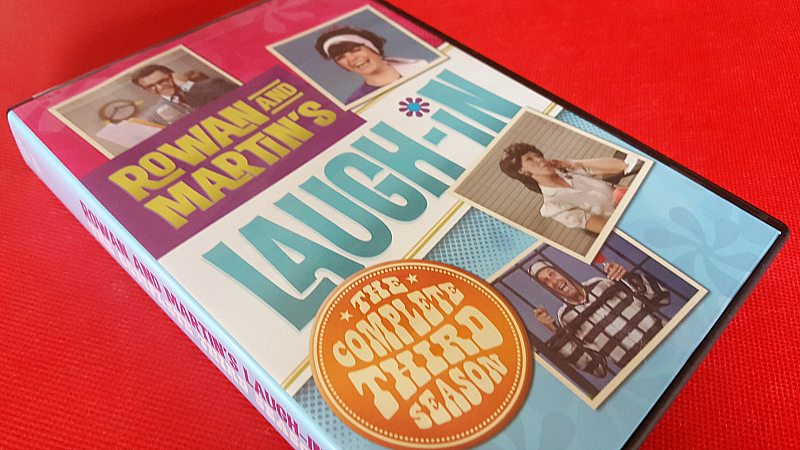 Rowan and Martin's Laugh-In:
The Complete Third Season
1969-70, 26 episodes
7 Disc DVD Set
Time Life
Release date 3/6/18
TV Series Synopsis
The cast album Laugh-In '69 is out, the cash registers are ringing, so NBC can afford an impressive roster of guest stars for Season Three.
The Fab Four's Ringo Starr "subs" for Peter Sellers,, the Monkees monkey around in an insurance scheme and pilot Sid Caesar flies around as a "bird seed" smuggler in Wings Over Tijuana. Closer to home (and to the ground), Sammy Davis Jr., Arte Johnson and Henry Gibson deliver a short song. Gibson and Greer Garson establish a real rapport before Greer glides gracefully as part of the Farkle Family.
Lily Tomlin and Danny Kaye's park bench encounter is oh-so fine. Rumor has it that Gladys (Buzzi) and Tyrone (Arte) are getting hitched. Carol Channing offers a pre-ceremony duet with Tiny Tim. Will Dan Blocker and Engelbert Humperdinck weigh in? Only the scales know.
Laugh In DVD Set Giveaway
Want a chance to win more prizes? Then, check out my other giveaways!