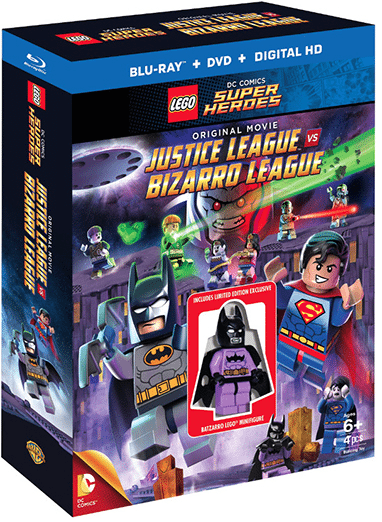 What do you get when you combine Lego, DC Comics and Justice League? A movie that's great for kids of all ages.
Lego Justice League vs. Bizarro League was just released on Blu-ray and DVD this month. It is made for children, but will also appeal to many older fans. Specially marked blu-ray DVD combo packs also includes a collectible figurine.
You can create your own fun with the Bizarro Name Generator. Just input your name and then hear your fun Bizarro style name.
My alter ego is VALERIE-SUPER-ZARRO-SCOPE!
Enter daily through the Rafflecopter giveaway form below: