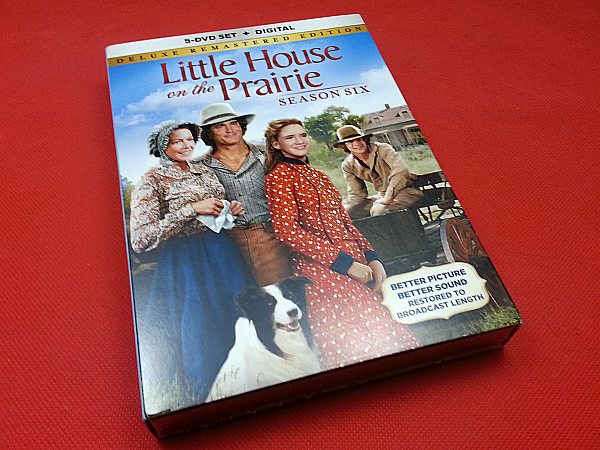 Little House on the Prairie was a favorite when I was growing up. I looked forward to watching it on TV each week and read the book series more than once. Laura was about the same age as me, so it was easy to identify with her character even though I was living nowhere near the prairie. The struggles and strong bonds of this family have timeless appeal.
The seasons are being digitally remastered one by one. The 6th season is the latest to be released. This was the year that Almanzo Wilder arrived in Walnut Grove.
The five disc DVD set includes all 24 remastered, uncut broadcast length episodes and a 40th Anniversary themed bonus feature – "The Little House Phenomenon: A Lasting Legacy." The sound and picture quality is excellent, much better than it was when I originally saw the episodes on our 1970's television set.
This heartwarming family show is great for fans like me who remember the show from years ago and for younger people who are just discovering it for the first time.
Little House on the Prairie

Season 6
5 Discs
Release date 7/14/15
Synopsis: "When Almanzo Wilder and his sister Eliza Jane move to Walnut Grove in the sixth season of this cherished series, life will never be the same for Laura Ingalls. Fully restored and remastered, all 24 uncut episodes shine with quality picture and sound, bringing new excitement to memorable moments like Mary's stagecoach accident, Albert's challenging adoption, Nels' reunion with his circus sideshow sister, Laura and Mary's captivity by escaped convicts, the fatal fire at the school for the blind, Almanzo's unrequited marriage proposal to Laura and countless more must-see moments!"
Enter daily through the Rafflecopter giveaway form below: