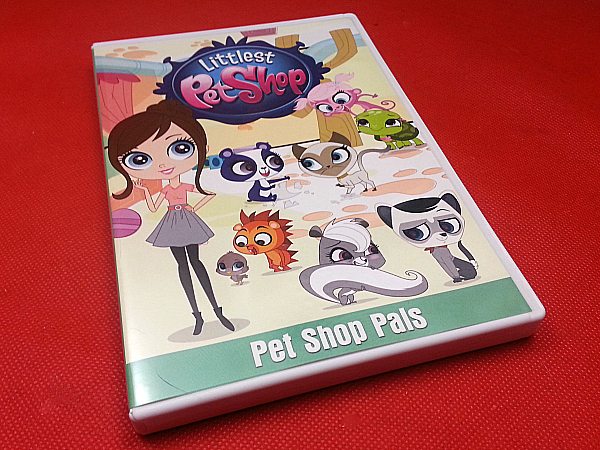 Littlest Pet Shop Pals has nearly 2 hours of programming including five fun-filled episodes and a bonus sing along:
Books And Covers
Helicopter Dad
Lotsa Luck
The Nest Hats Craze
Sweet Pepper

Littlest Pet Shop
Pet Shop Pals DVD
Shout! Factory
Release date 3/17/15
Synopsis: "Blythe and her very best friends – Zoe the spaniel, Pepper the skunk, Sunil the mongoose, Russell the hedgehog, Penny the panda, Minka the monkey and Buttercream the bunny – are back for five more exciting, not to mention hilarious, adventures! Plus, you'll get a chance to meet some new friends, like a shy tortoise, a spying cat, a famous comedian orangutan, and Pepper's new crush! Who could it be? Find out with Blythe and the gang in The Littlest Pet Shop – Pet Shop Pals!"
SOCIAL MEDIA – You can connect with Shout Factory! on Facebook and Twitter.
Enter daily through the Rafflecopter giveaway form below: