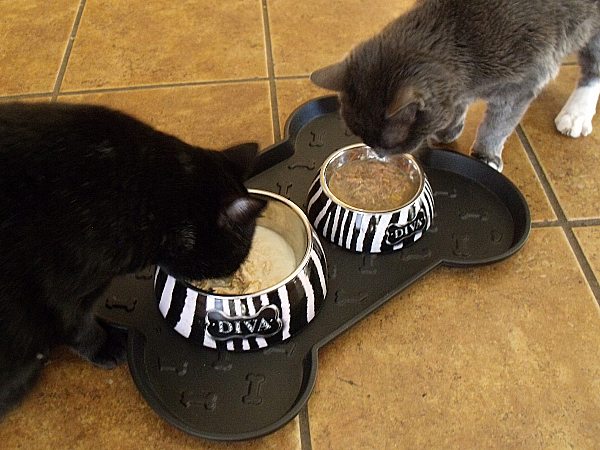 Do you have furry, four-legged family members?
Whether you have cats or dogs, it's important to treat them well with proper care and nutrition. It's also fun to provide them with stylish and practical accessories.
As you can see, my cats are thoroughly enjoying their new Against The Grain food served in fashionable bowls from Loving Pets.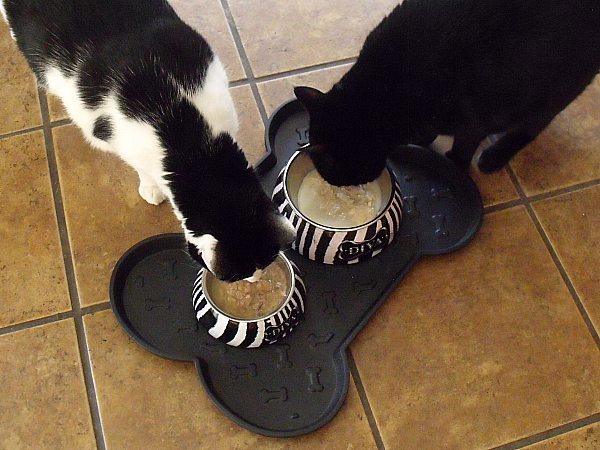 Against the Grain takes great care in providing nourishing food that your pets will enjoy eating. It looks great, the cats love the taste and I feel good about the ingredients.
They have products for both cats and dogs. Everything is grain-free, gluten-free and non-GMO. They use sustainable methods and are environmentally conscious about both the processing and the ingredients.
I did not sample the cat food myself, but it sounds like something that could be found on a restaurant menu. My cat's favorite may have been the Tuna Mango Tango With Duck. The combinations really do sound delicious and more like people food than pet food.
My cats have given Against The Grain their seal of approval!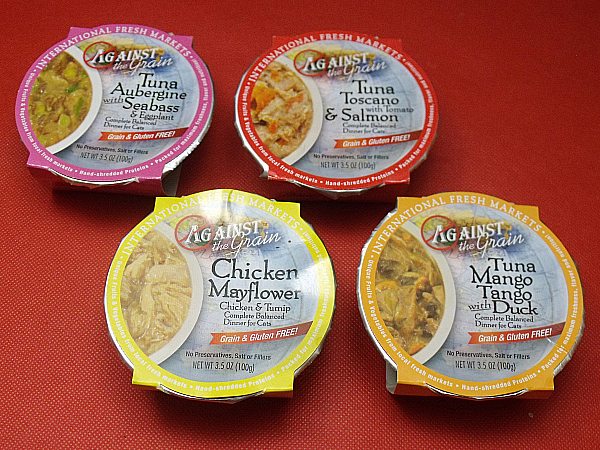 Loving Pets has a great assortment of feeding supplies for dogs and cats. They are functional and they look great.
The Diva Bowls are part of their Milano collection. They are available in 3 sizes – small, medium and large depending upon the size of your pet and how many of them will be sharing. We typically leave dry food out for our cats all day in one of the larger bowls, so that they can self-regulate their food intake. Then we use the smaller bowls for wet food.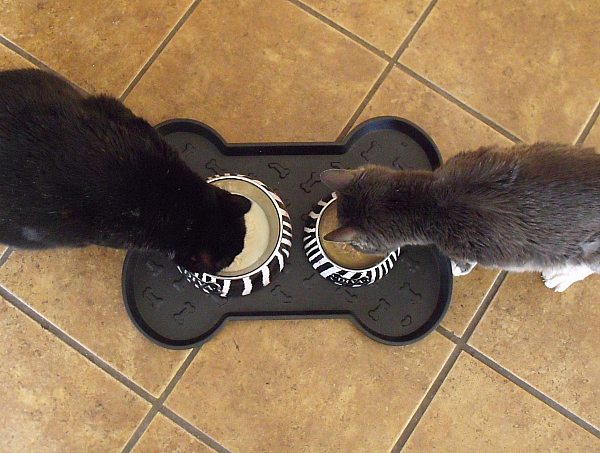 The two piece bowls are a breeze to clean and use. The stainless steel insert can be removed for easy washing and filling.
Another Loving Pets product I've become very fond of is the Bella Spill-Proof Pet Mat. It has texture on it to keep bowls from sliding around as exuberant eaters chow down quickly. It also has a lip around the edge, so that any food that does spill ends up on the mat instead of the floor.
Do you have fur babies who would like to eat Against The Grain food out of stylish Loving Pets feeding products?