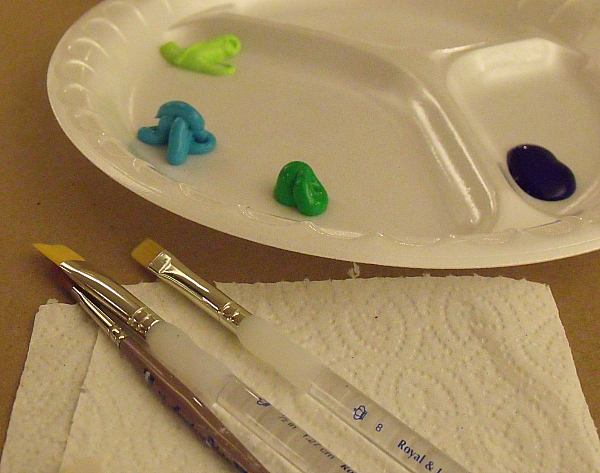 Have you been to your local Macy's store lately? This month many of the stores have been having fun events to celebrate the arrival of Spring. The events are free, but some request an RSVP ahead of time.
Last weekend there were a series of flower themed events at the Macy's on South Lake Avenue in Pasadena. The city that gives us the Rose Parade, the Rose Bowl and the Rose Queen and her court was a great location choice for these flower related activities. Friday's special event was a painting party. Saturday they had a flower arranging class and Sunday there were craft activities for children.

Am I a painter? No.
I am, however, very open to trying out new things when I have the opportunity to do so.
The Secret Garden Painting Party was held in the crystal department at the store. They had rearranged their displays to make room for tables that had been set up with easels and painting supplies.

The class was taught by an artist from the local Eye Heart Art School and other Macy's staff members were on hand to help. There were a few empty seats, so some Macy's shoppers who happened upon the class were able to join in even though they hadn't RSVP'd.
I will admit that I felt very intimidated when I sat down with a blank canvas in front of me, but those feelings disappeared quickly.

The instructor walked us through the process step by step. She gave clear instructions, answered questions and gave lots of encouragement to help us along our way. I didn't know any of the other attendees before I got there, but we all had a good time interacting as we worked on our paintings.
I think all of us in the class were excited about our finished paintings. The instructor really did a great job helping all of us beginners have a successful painting experience.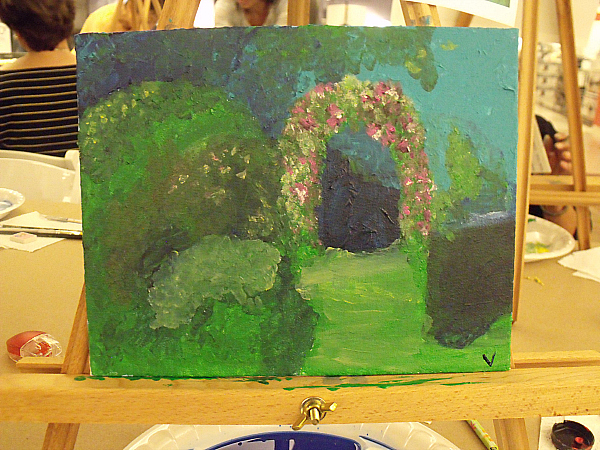 Do I need to quit my day job and pursue a career as a painter? No.
This was, however, a great way to have fun and try something new.
Thanks, Macy's!
You can check the Macy's event schedule online to see what events are planned for your local store.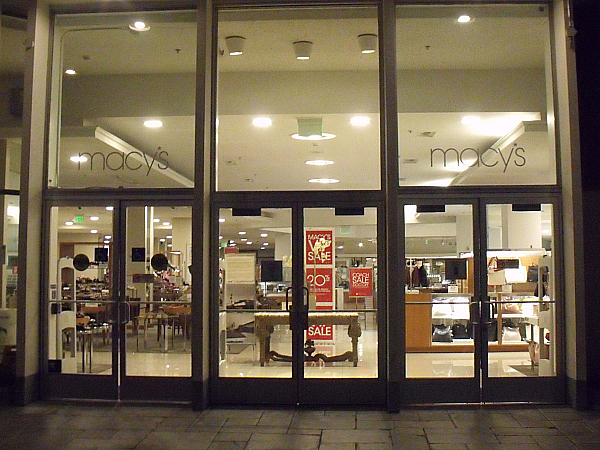 "I am a member of the Everywhere Society and Everywhere has provided me with compensation for this post about Macy's. However, all thoughts and opinions expressed herein are my own."