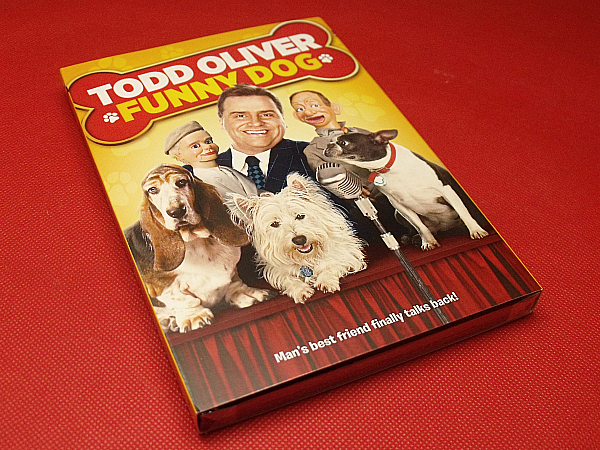 Have you seen Todd Oliver perform?
What fun! I can remember going to ventriloquist shows as a child and am happy to see that Todd Oliver is keeping this art form alive.
Todd Oliver has been a ventriloquist for 35 years. He's been seen on America's Got Talent, The Tonight Show with Jay Leno, Late Show with David Letterman, The Late Late Show with Craig Ferguson and many other TV shows and specials.
Todd Oliver: Funny Dog

Not Rated
Release date 4/8/14
Ventriloquists typically use dummies when they perform. Yes, Todd Oliver does this, but he also adds a whole new twist to his act.
Also performing with him are his pet dogs, all of whom are rescues. The dogs are well-trained, but since they are living, breathing, moving animals it is a new experience to see them as part of the act. These adopted canine family members are adorable and things get absolutely hilarious when they begin to talk.
The DVD is a little over an hour long and is great fun for all ages.
Enter daily through the Rafflecopter form below: