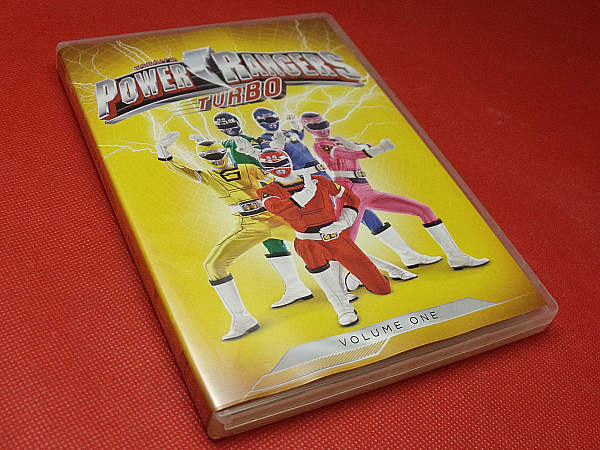 Go Go Power Rangers!
This is the series that just doesn't quit! There is always new action and new stories to tell. Power Rangers Turbo is actually the fifth Power Rangers series. It originally aired in 1997 just after the Power Rangers Turbo movie was released. I can remember my guys enjoyed this season back in the day.
There were a total of 45 episodes this season. The Volume 1 DVD includes the first 23 episodes on three discs for over 7 hours of action packed and humorous Power Rangers fun.
Power Rangers is great for kids and also for adult fans who still enjoy these super heroes. This is an empowering series that emphasizes the importance of teamwork and doing the right thing.
What would your kids do if they morphed into a Power Ranger?
Power Rangers: Turbo, Vol. 1

Shout! Factory
Release date 4/1/14
Synopsis: "The beautiful yet vicious space pirate Divatox follows the Power Rangers to Angel Grove to get revenge for ruining her planned wedding to the volcanic island deity Maligore. From her mobile Subcraft armed to the gills with torpedoes and explosives and crewed by a motley bunch of monsters, she relentlessly pursues our heroes. But the Rangers are not alone in their fight, as they are aided by Dimitria, a wise sage and friend of Zordon; Alpha 6, an advanced robotic sidekick with a streetwise demeanor, the Blue Senturion, a robotic intergalactic traffic cop from the future; and the elusive Phantom Rangers, a one-man army whose very identity is a mystery."
Enter daily through the Rafflecopter form below: