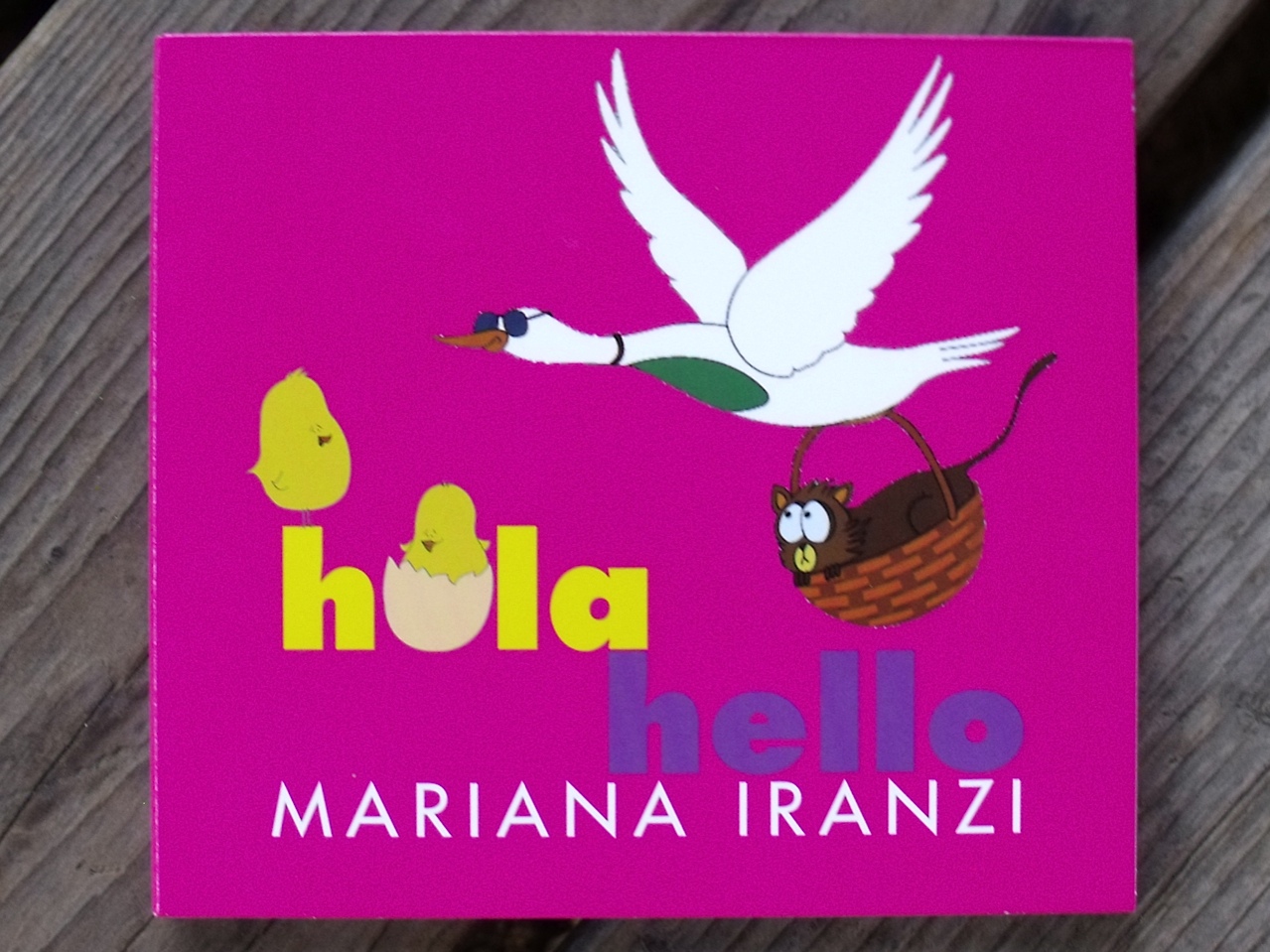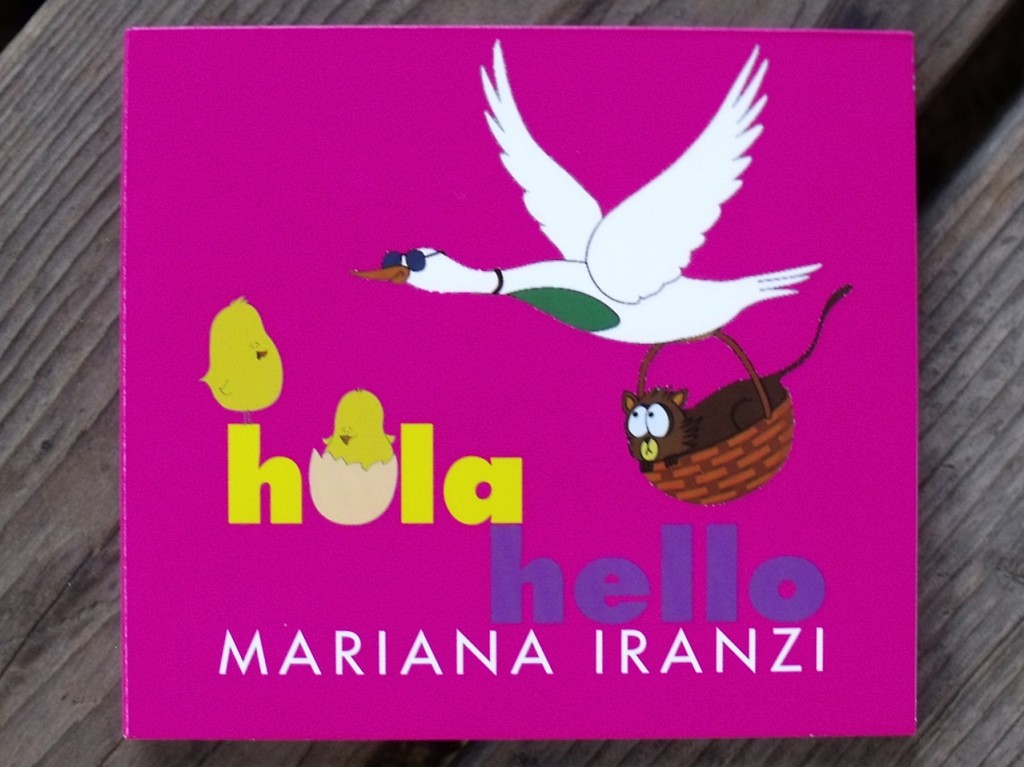 Mariana Iranzi is a professional musician who was born into a musical family in Argentina. Her great grandfather, Julio de Caro, was a famous tango composer and she started piano lessons when she was 8 years old. She studied in Argentina and the US where she currently resides. She has a passion for music education and understands the importance of music for children.
Hola Hello includes 13 wonderful tracks:
Hola Hello

I Go
El Tren
Barquito de Papel
Bú
Veo Veo
Los Pollitos
Five Little Monkeys
Ronda Redonda
Bichito de Luz
La Semana
Si Fuese
The music is absolutely wonderful. It is for children, but hasn't been simplified or dumbed down for them. Children (and adults!) can enjoy a full and deep musical experience. The whole CD has a very modern feel. You'll hear electric guitar and bass along with trumpet, trombone, saxophone and more. Musicians come from the US, Argentina, Panama, Chile, Portugal, Israel and Uruguay.
Lyrics are mostly in Spanish with some in English. I'm always amazed at how quickly little children can learn lyrics and sing along in a language that is not there own.
Hola Hello is a fun way for kids to experience and appreciate music.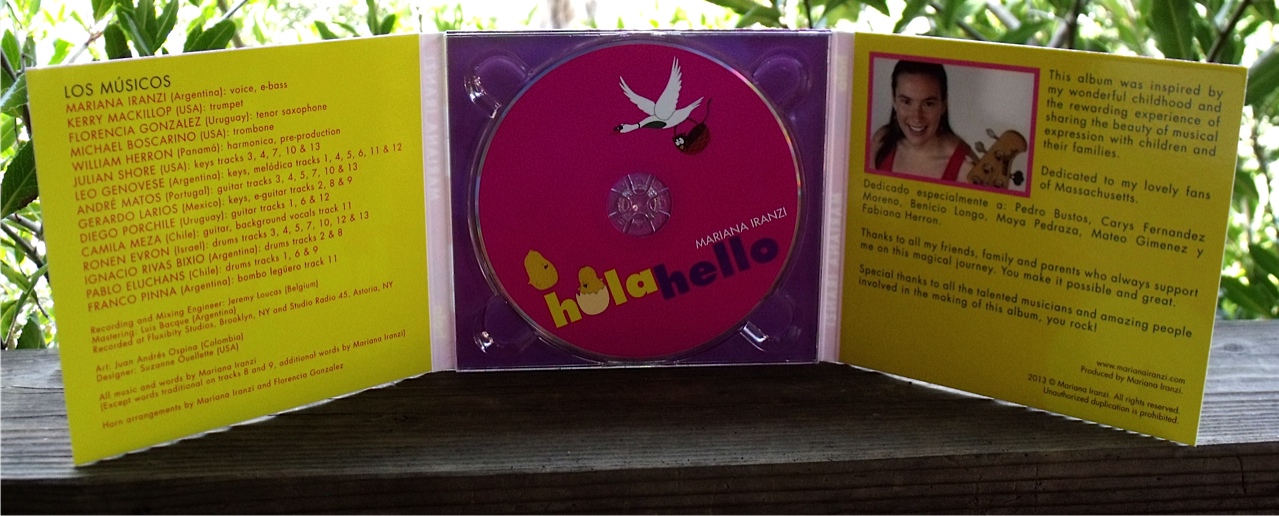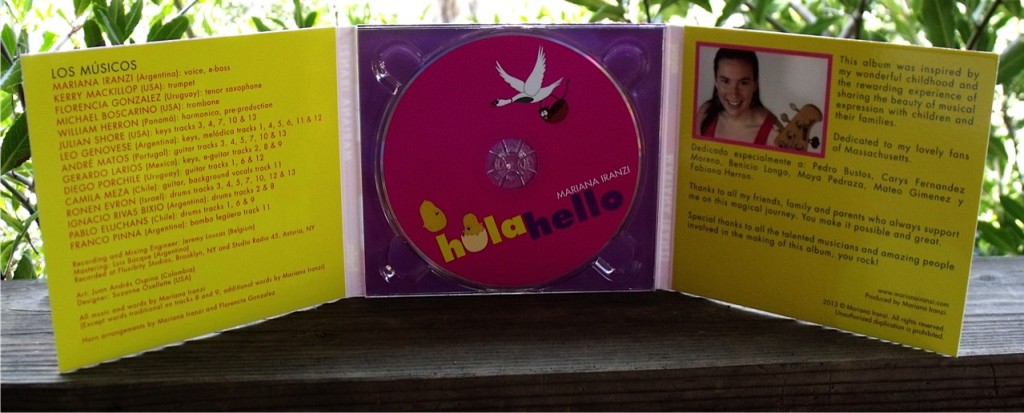 CONNECT – You can like Mariana Iranzi on Facebook.
Enter daily through the Rafflecopter form below: