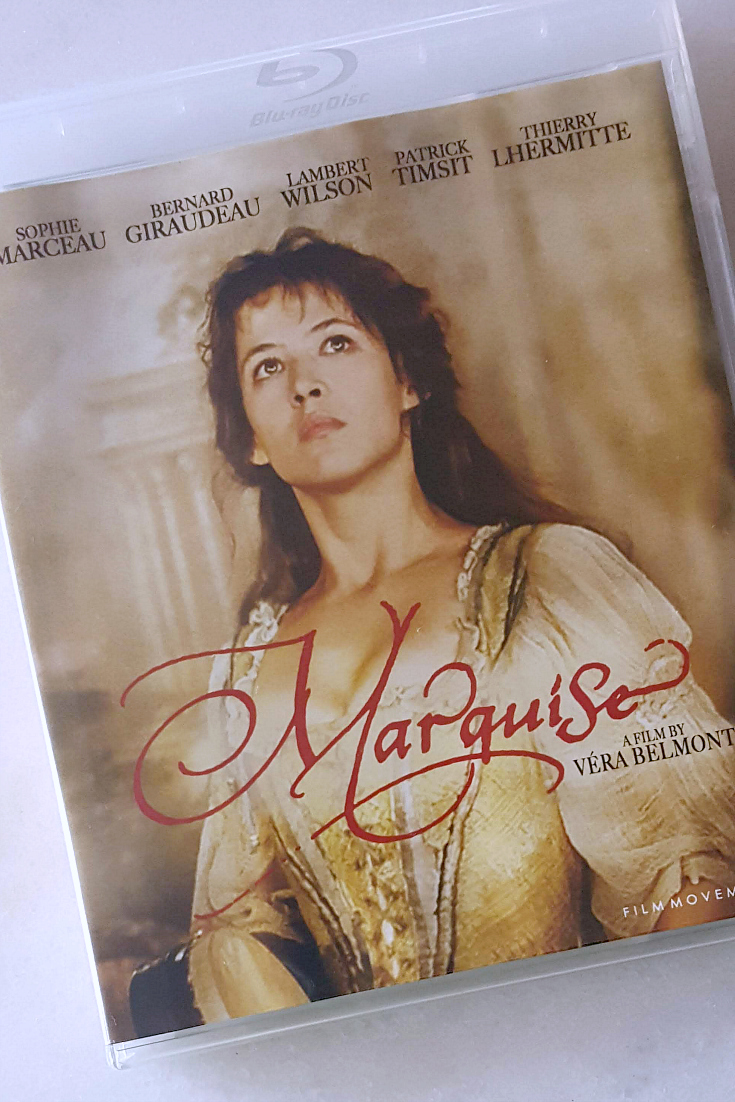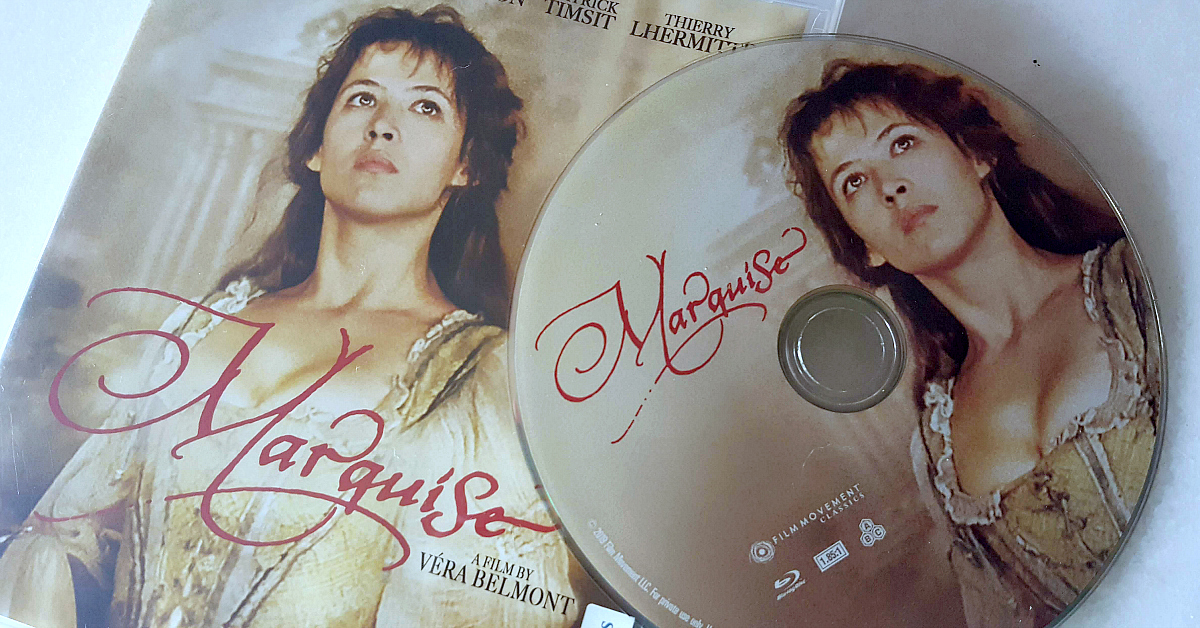 The 1997 classic French drama/comedy has now been digitally restored, so you'll want to get the brand new Marquise blu-ray. Naturally, it also includes bonus features to add enhance the original film.
I enjoyed the movie, as it transported me back to 17th century France with a believable story, fine acting and beautiful costumes. The movie is in French with English subtitles, so it felt authentic as I was drawn into the film.
Check out the trailer to whet your appetite for this delightful movie!
Official US Trailer
Marquise
Film Movement Classics
Not Rated
Release date 3/5/19
Synopsis
Sophie Marceau stars as Marquise, the beautiful street dancer who found fame and notoriety among the seventeenth century aristocratic elite under the stage name Mademoiselle Du Parc.
Raising herself out of poverty, Marquise joins Molière's theater company. The, she captures the heart of his lead actor, who asks for her hand in marriage.
Her star continues to rise while performing for King Louis XIV and his court, but it is not until Marquise becomes the mistress of rival playwright Racine that she finally realizes her ambition to become a great actress.
Marquise Blu-ray
Check out my other giveaways, so you can have more chances to win prizes.