Free Maya The Bee Coloring Page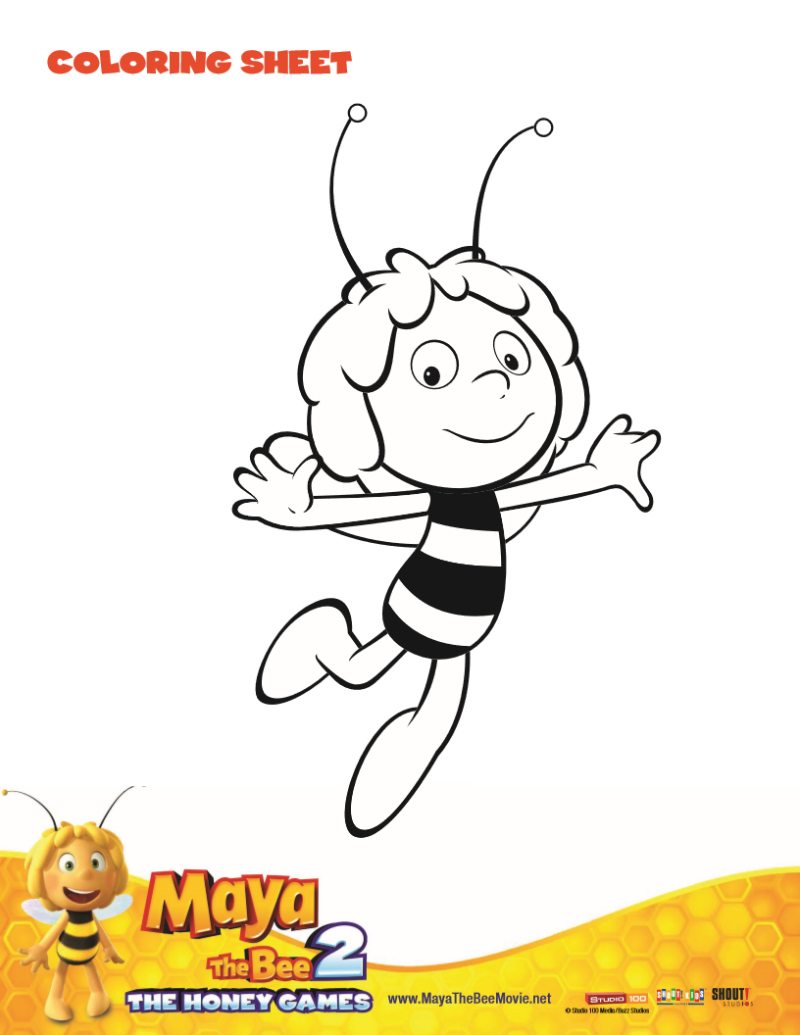 Click HERE to download the free printable Maya The Bee coloring page.
Maya The Bee is back and she's ready for a brand new adventure! This little cutie stars in a children's novel, an international TV series and now has a new movie. This is good entertainment and she encourages good values about friendship, responsibility and courage.
Movie Synopsis
After a slow harvest season, the very survival of the hive is threatened. Maya, and her sidekick, Willy, go to Buzztropolis, where the Empress invites them to participate in the Honey Games.
If they lose, the hive will have to give the Empress all of their summer honey! Needless to say, Maya and Willy's teammates are neither enthusiastic nor athletic. However, Maya remains positive and exclaims that "every bug has a talent!"
Can Maya and Team Poppy win and secure her hive's future? Only if Maya is able to gain new friends and learn about teamwork, accountability, and overcoming preconceived notions!
Additionally, check HERE for more free Shout Factory printables.