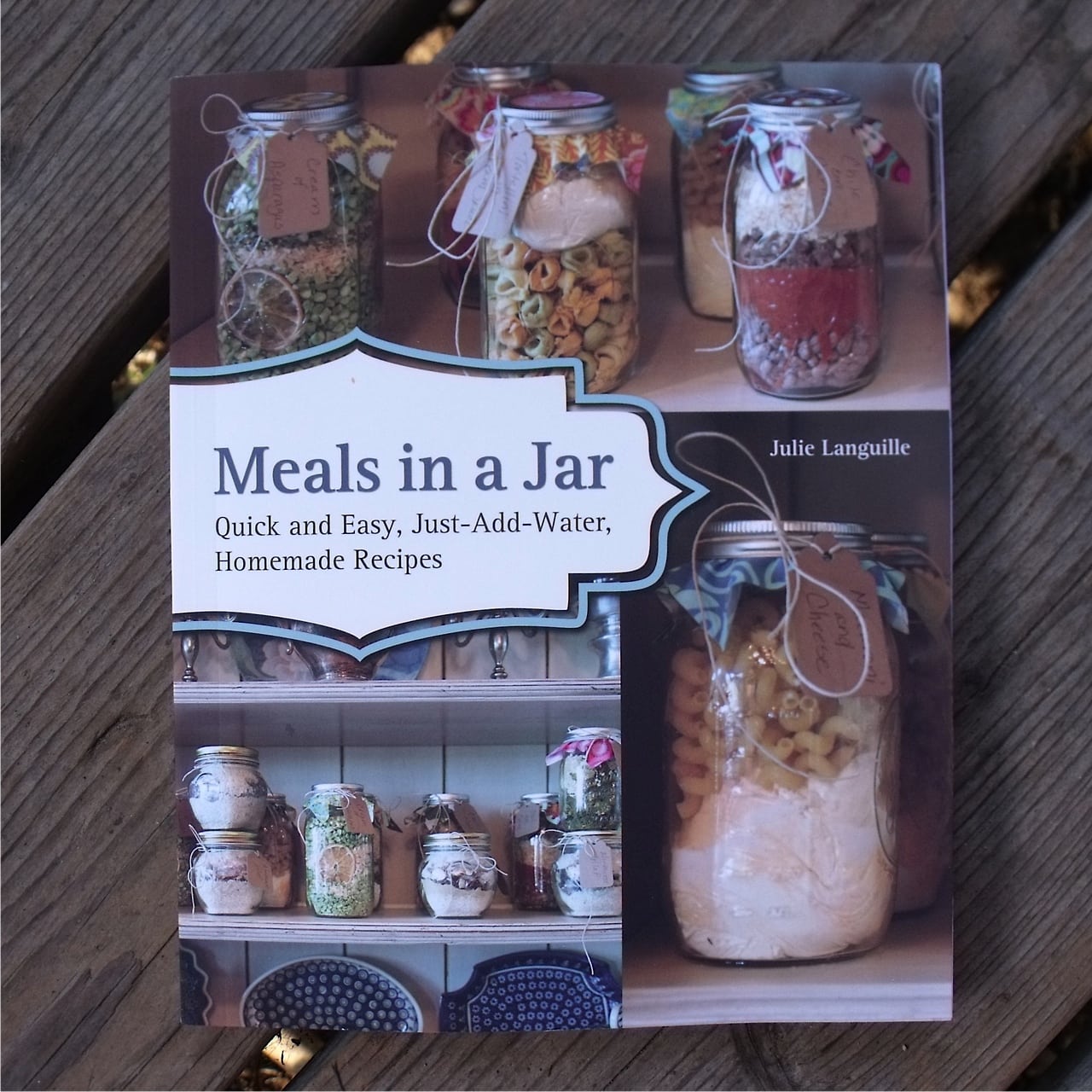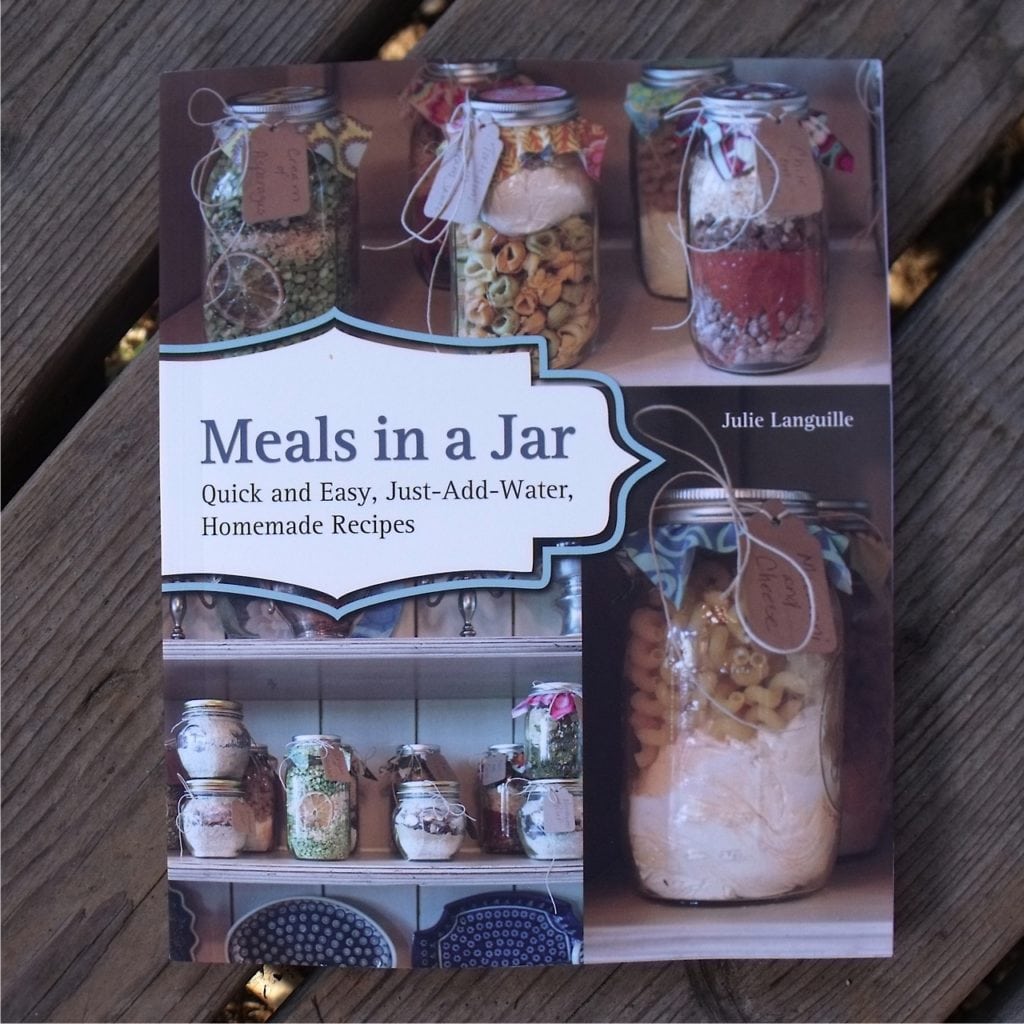 Meals in a Jar
Quick and Easy, Just-Add-Water, Homemade Recipes
By Julie Languille
isbn 978-1612431635
Pub. date 3/26/13
Description: "Why settle for preservative-packed frozen dinners, freeze-dried backpacking food and military MREs when a healthier and tastier option can easily be stored in the pantry? Meals in a Jar provides the step-by-step, detailed instructions needed to create all-natural breakfast, lunch and dinner options that you can keep on a shelf and enjoy at any time."
This is an absolutely wonderful book!
When I first got it, I thought it would be fun to use the recipes to make gifts since the jarred food mixes look so nice. It is.
Now that I have the book, I know that it's much more than that. The recipes in this book are great for everyday use. It's so much more fun to open up the cupboard and find beautiful jarred mixes that have been made from scratch than it is to find store bought boxes containing preservatives, dyes and artificial ingredients that I would never choose to add to my own recipes.
With meals in a jar, I can have the convenience of store bought mixes with the taste and nutrition of homemade. Once your jars are packed, the only additional ingredient that's needed to prepare the meal is water.
There are over 150 recipes to choose from.
Tomato Soup with Cheese

Cheddar Garlic Biscuits
Turkey Pot Pie
Chicken Chipotle Soup
Rustic Fruit Pie
Chocolate Cake
The book includes complete instructions from start to finish. You'll learn about the supplies needed, how to pack the jars and how to label and prepare the mixes.
Meals in a Jar can be fun for gift giving and for creating your own family's stockpile.
CONNECT – You can like Ulysses Press on Facebook and follow them on Twitter.
Enter daily through the Rafflecopter form below: