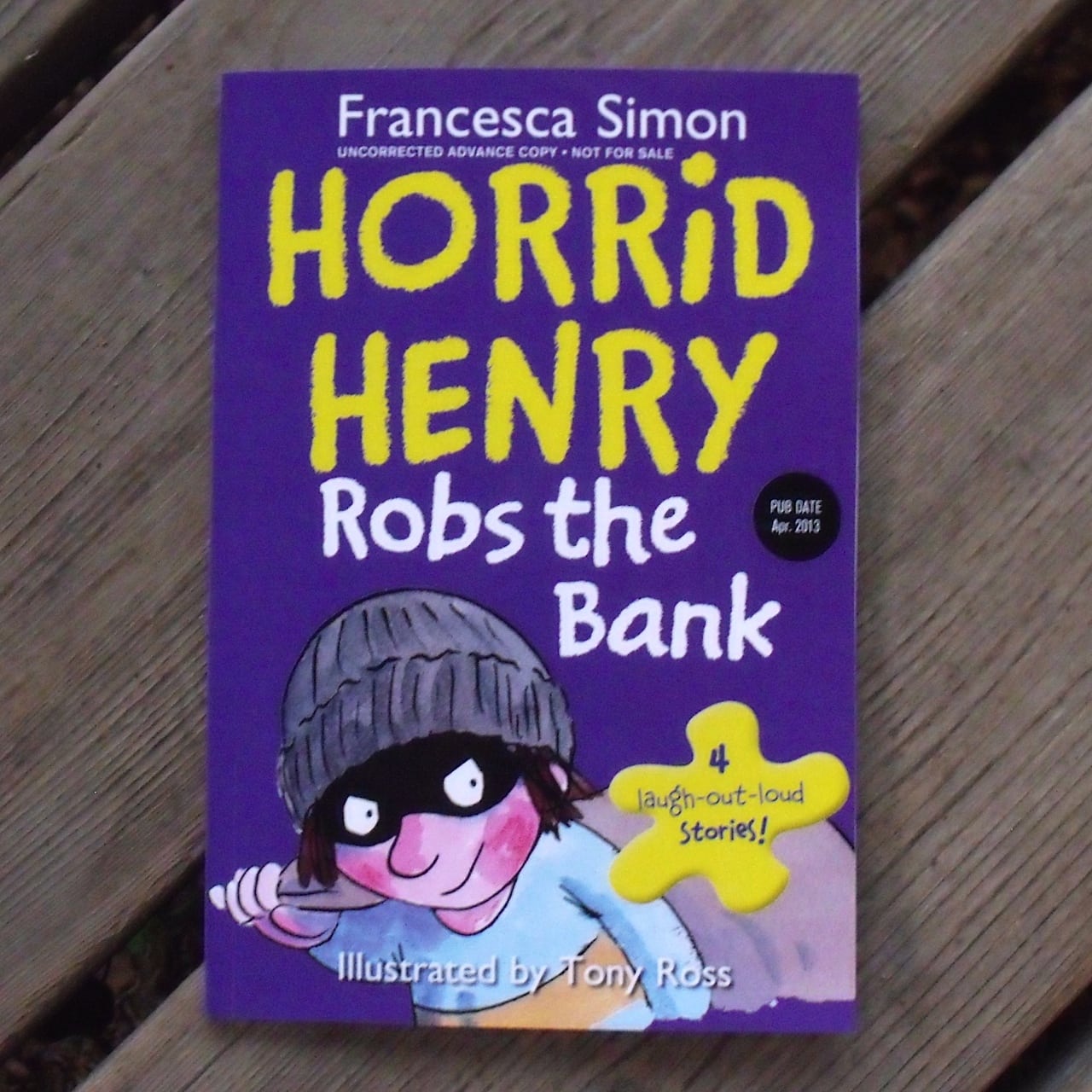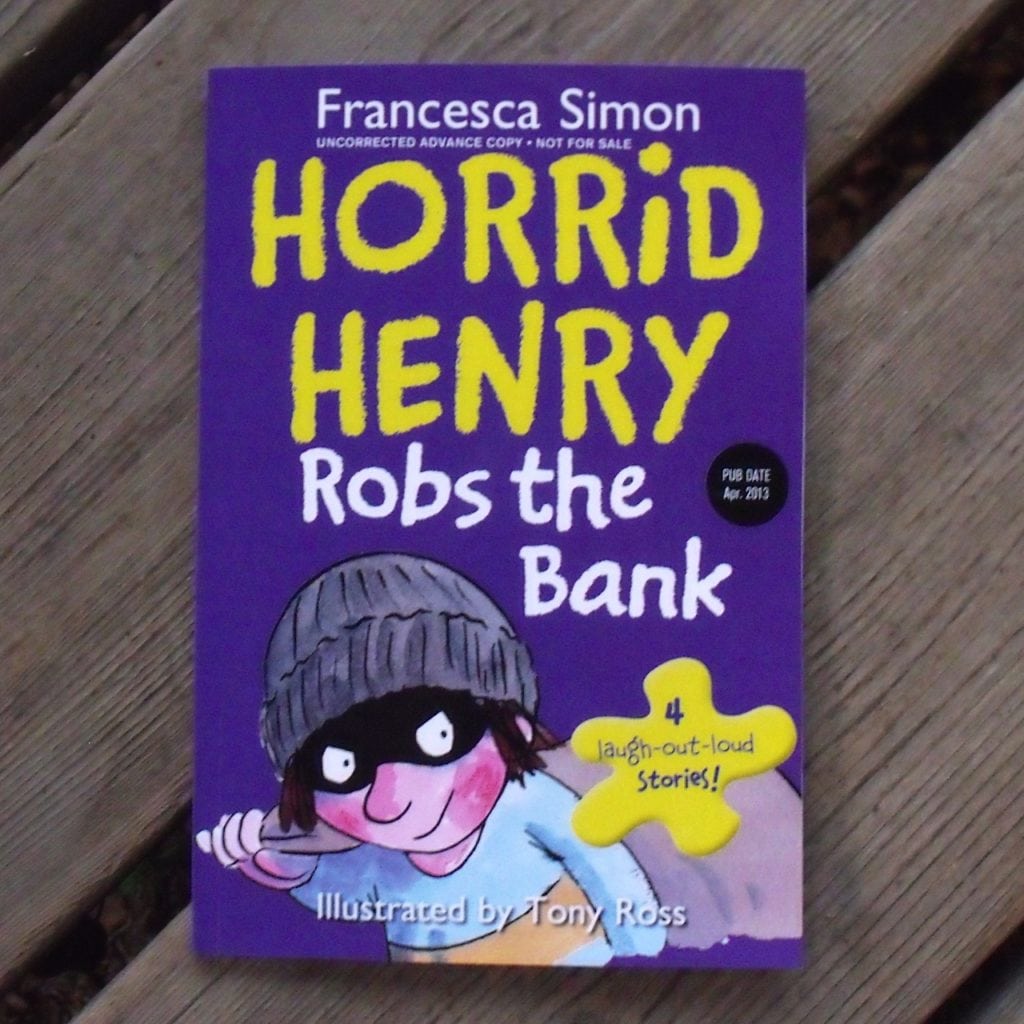 Horrid Henry Robs the Bank

by Francesca Simon
isbn 978-1402279959
Pub. date 4/2/13
Horrid Henry is a fun little guy who will get kids giggling and help even non-book lovers realize that reading really can be fun. When kids are just learning to read it's especially important to give them access to books that will get them excited about reading. Horrid Henry can do just that.
This illustrated chapter book actually contains 4 separate stories. The length is perfect for kids who have shorter attention spans and will allow them to finish a story quickly. They just may be laughing hard enough that they end up reading more than one!
The book is recommended for kids ages 7 to 10. This is a good guide, but younger kids who are ready for chapter books will enjoy it as well.
Enter daily through the Rafflecopter form below: