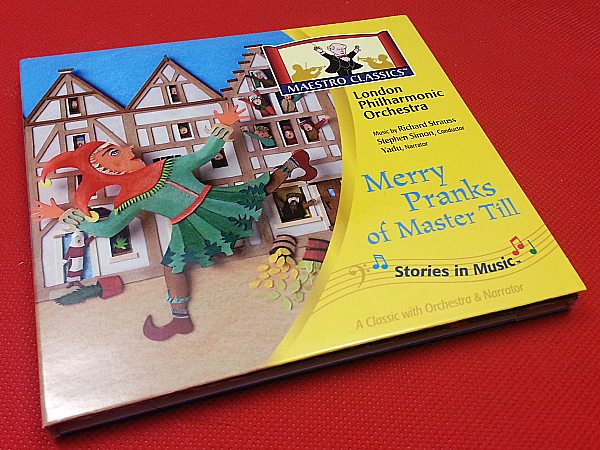 The beautiful CDs from Maestro Classics bring classic music to life, so that children can understand and appreciate it. Classical music often tells a story and when you know that story, the music makes sense and is even more beautiful.
The Merry Pranks of Master Till is made for children, but will be enjoyed by all ages. The CD includes a 24 page activity book with an illustrated version of the story, information about Strauss and the instruments heard on the CD, a maze and a crossword puzzle.
London Philharmonic
Merry Pranks of Master Till
Maestro Classics
Release date 6/23/15
Synopsis: "The medieval tales about a boy named Till are set to Richard Strauss' classical tone poem, Til Eulenspiegel. Till plays tricks on people to show them that they may not be as high and mighty as the think! Twisting the words of professors and bakers, tailors and priests, Till travels the countryside. In the end, however, he discovers that the world has little patience for his antics."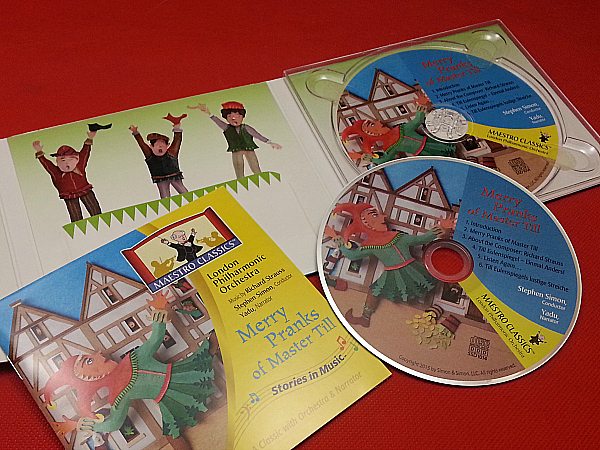 SOCIAL MEDIA – You can connect with Maestro Classics on Facebook and Twitter.
Enter daily through the Rafflecopter giveaway form below: