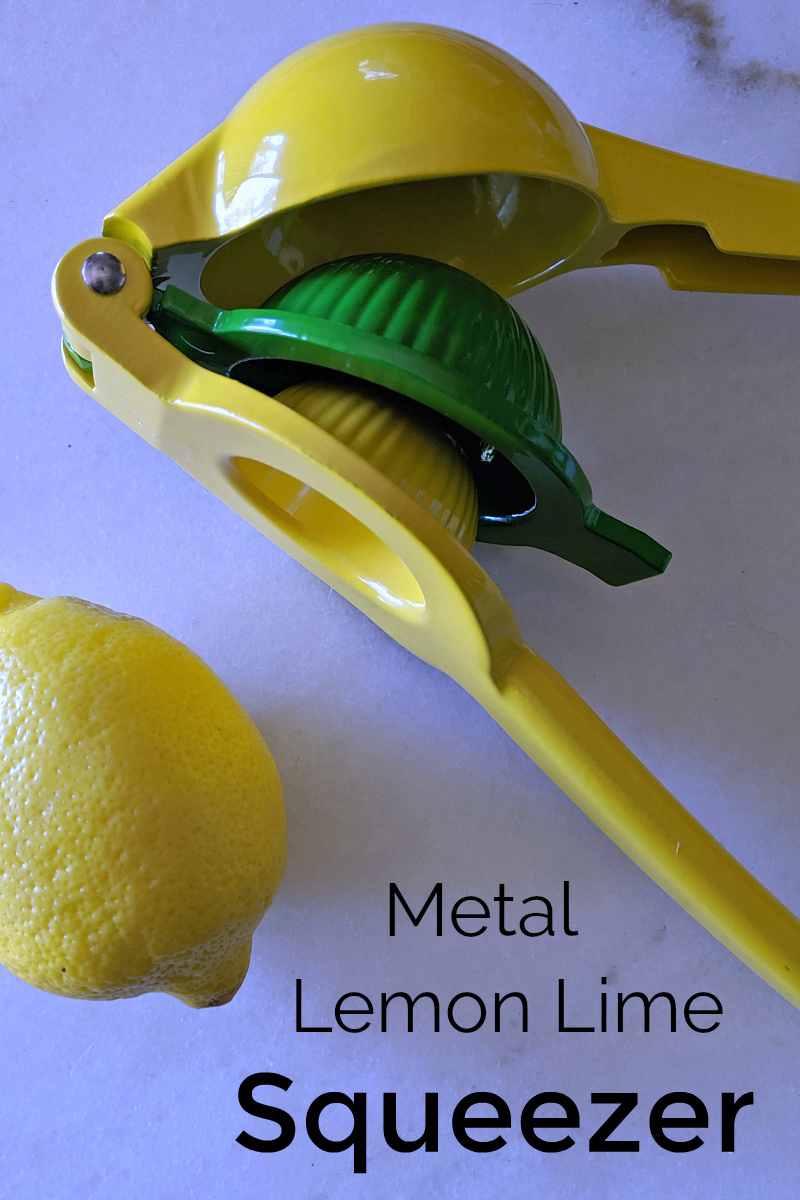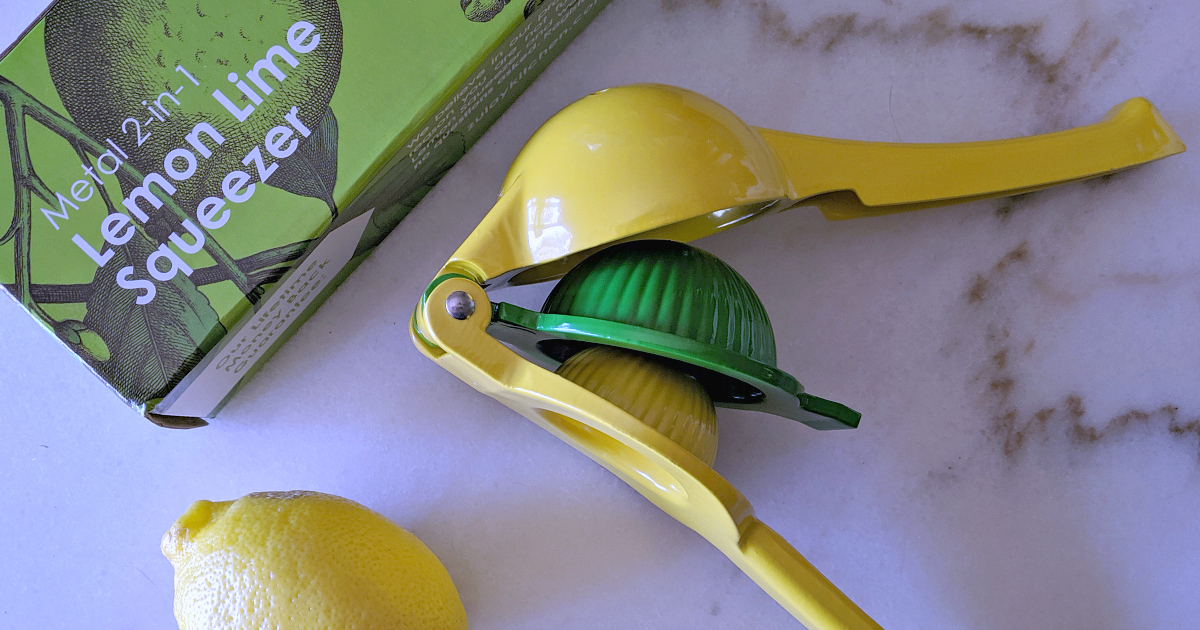 I had no idea I needed this, but, yes, I do need a metal lemon lime squeezer!
The bright colors make this kitchen gadget look like fun, but it is a professional tool. It's made to get the juice out of your citrus efficiently and it's built to last.
Simply cut the fruit in half, place it in the tool and squeeze. Then the juice flows out and you can discard the peel and seeds.
Then, use that fresh squeezed juice to add a burst of fresh flavor to food and beverages.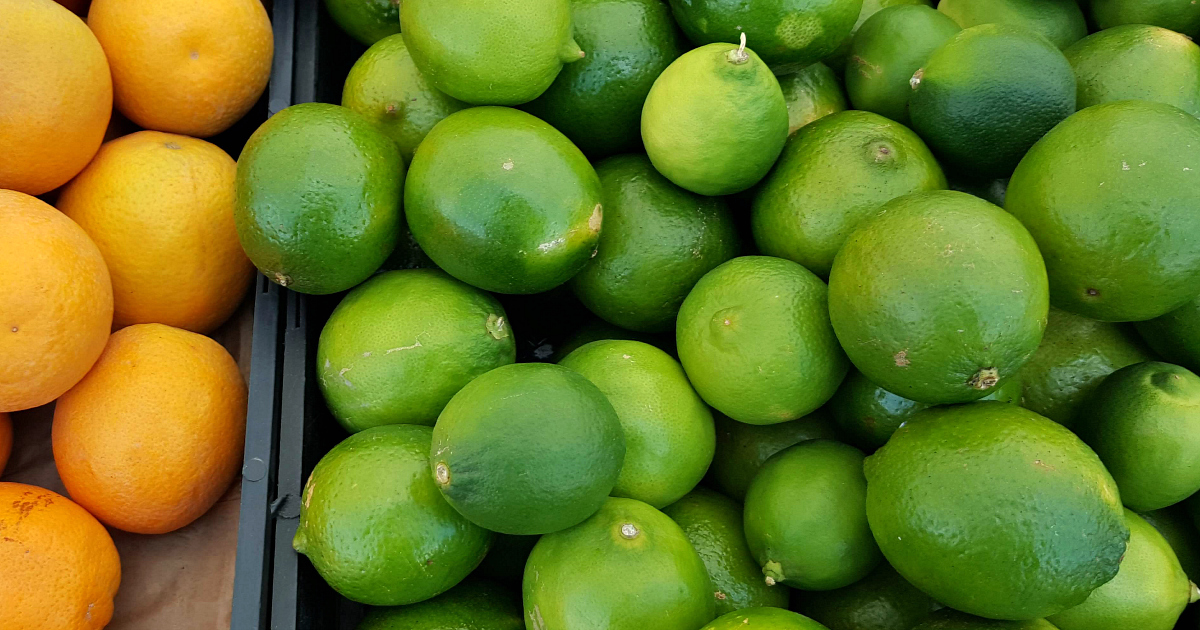 Previously, I had used another handheld squeezer, but it hurt my hand and didn't really get all the juice out. The Zulay squeezer doesn't hurt my hand and it does get the juice out.
It's comfortable, when I squeeze one lime. And it's comfortable, when I'm squeezing many one after the other.
The device is made to be used with lemons and limes (including little key limes), but can be used with other small citrus, as well.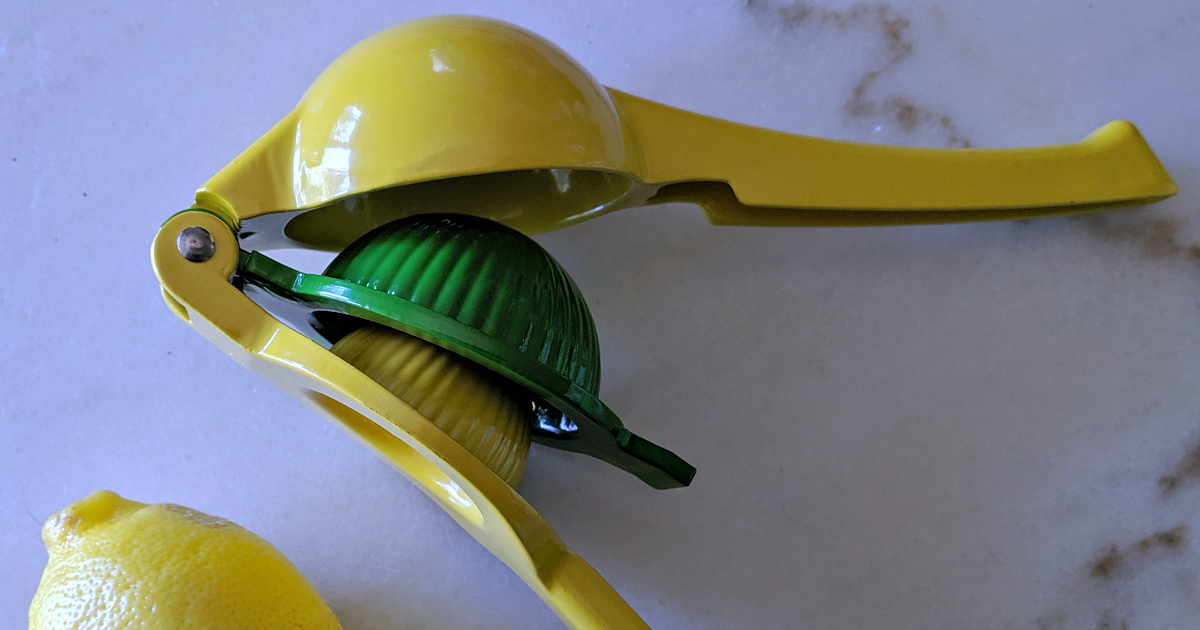 It looks great, and you can tell that it's sturdy when you pick it up. The tool is made with aluminum that has a non-toxic lead-free coating.
I am happy that it's so simple to release all the juice without seeds.
Another bonus is how easy it is to clean either by hand or in a dishwasher.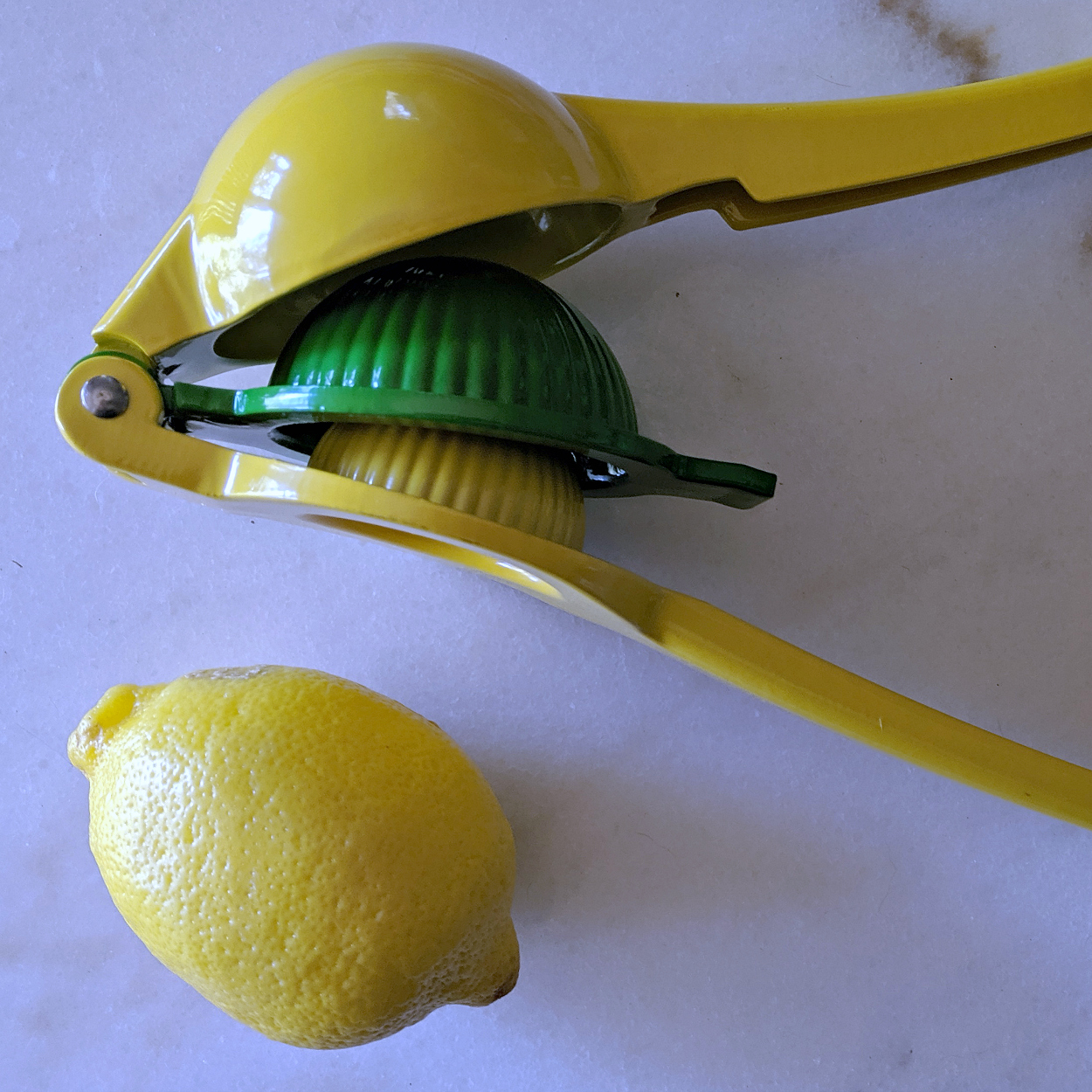 I really do like to cook and my gadget drawers are overflowing. However, I know the Zulay Metal Squeezer will be used often in my home.
I took this opportunity to clean out tools that I hadn't used for years, so I could make room for this.
Yes, it is that efficient and is perfect for anyone who likes to add bright citrus flavors to their food and drinks.
Check out my other giveaways, so you can have more chances to win prizes.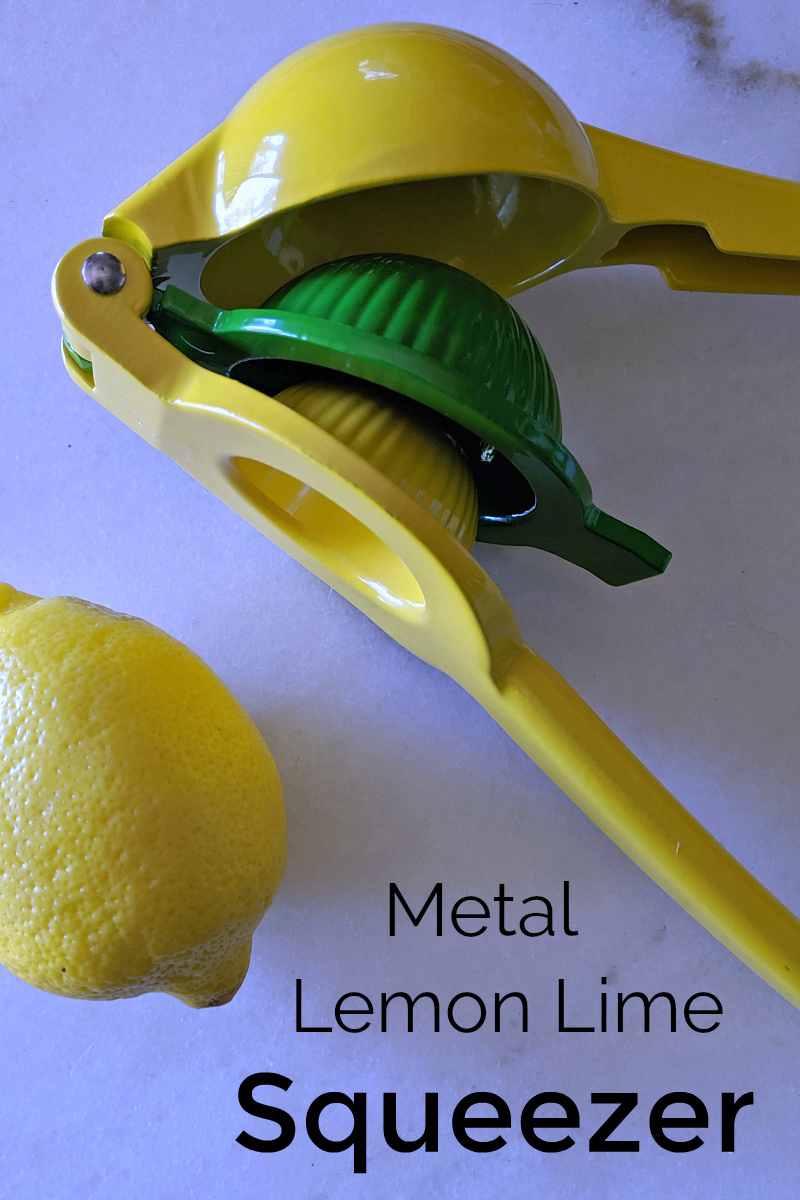 Check out the vegetarian recipes on my food blog, so you can get more kitchen inspiration.