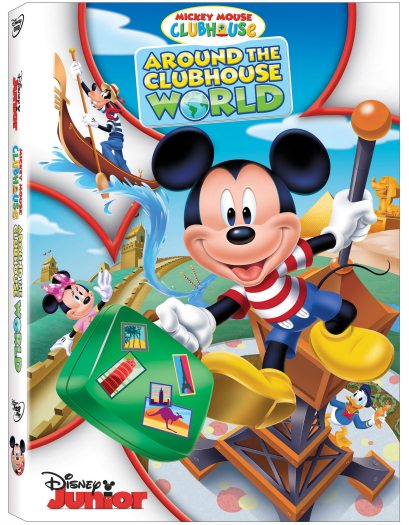 Who loves Mickey Mouse? All of us, right?!
Summer is almost here and for many families that means that there will be fun activities and adventures. Some will be taking an extended trip to someplace exotic and far away. Others will be enjoying their local area.
The latest Mickey Mouse Clubhouse DVD is coming out this month. Kids can explore the world with Mickey, Minnie, Daisy, Donald, Goofy and other favorite characters. This is a great way to go on an imaginative vacation as you watch the DVD from the comfort of your own home or from the backseat of the family car.
One of you will win a fun-filled prize package that includes the DVD and other travel themed goodies.
Mickey Mouse Clubhouse

Around the Clubhouse World
Walt Disney Home Entertainment
Release date 5/20/14
Synopsis: "Climb the Eiffel Tower in France and say "bonjour" to Mademoiselle Daisy and Monsieur Donald Duck. Then, rescue Gondolier Goofy when he goes adrift in Italy's Grand Canal; solve the mysterious riddle of Pharaoh Pete's pyramid in Egypt, and meet a dancing dragon at the Great Wall of China. With your help – and the right Mouseketools – your Clubhouse friends can get their special passport stamped at each wonderful location. Featuring over two hours of song-filled fun, including four additional episodes, this global adventure proves it's a small world after all!"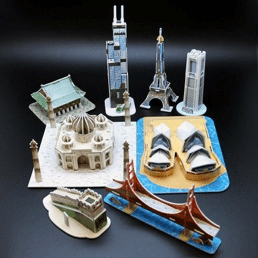 Kids Authority 3D Puzzle of World Famous Architecture Series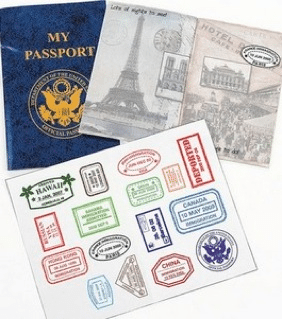 Passport Sticker Book with Stickers

52 Fun Things to do on the Plane Book
Are you and your kids ready to have fun traveling?
Enter daily through the Rafflecopter form below: