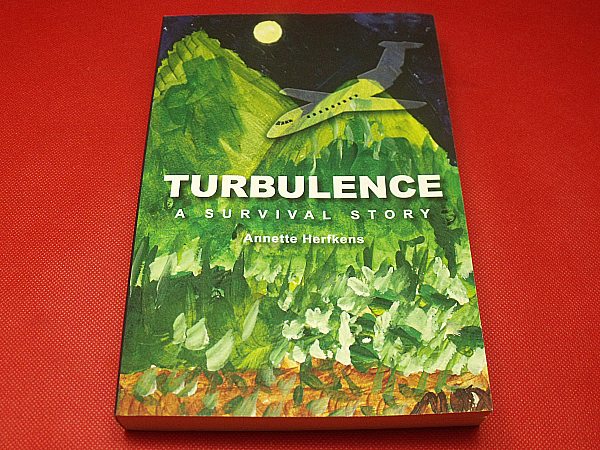 Can you imagine what it would be like to be the sole survivor of a plane crash? That is exactly what happened to Annette Herfkens. To compound it, the crash killed her fiance and left her alone and stranded in a remote jungle in Vietnam.
It took strength, courage and clear thinking to survive this horrific ordeal and to recover both physically and emotionally. Her positive attitude and her ability to appreciate the good things instead of focusing on the negative have served her well.
Turbulence begins with the plane crash in Vietnam, but it doesn't end with the rescue. The story continues beyond that. The willpower, intelligence and happy countenance that served her well in the jungle, prepared her for other challenges she faced as the parent of an autistic child.
Annette's story is fascinating and will encourage you to be strong and keep a good attitude throughout your life experiences.
Turbulence: A Survival Story

by Annette Herfkens
isbn 978-0991317905
Pub. date 1/24/14
Description: "In 1992 a commercial aircraft carrying thirty-three people left Ho Chi Minh City for the beach resort Nha Trang. Two passengers were headed for a romantic getaway, unaware of the fateful moment that would shatter their dreams forever. The plane crashed into a mountaintop enclosed by the Vietnamese jungle, leaving Annette Herfkens trapped in the wilderness as the sole survivor. When she awoke, battered and suffering from numerous wounds, she faced her dead mate and was hardly able to move. What followed was an incredible story of survival, mystery and higher spirit. "
Enter daily through the Rafflecopter form below: