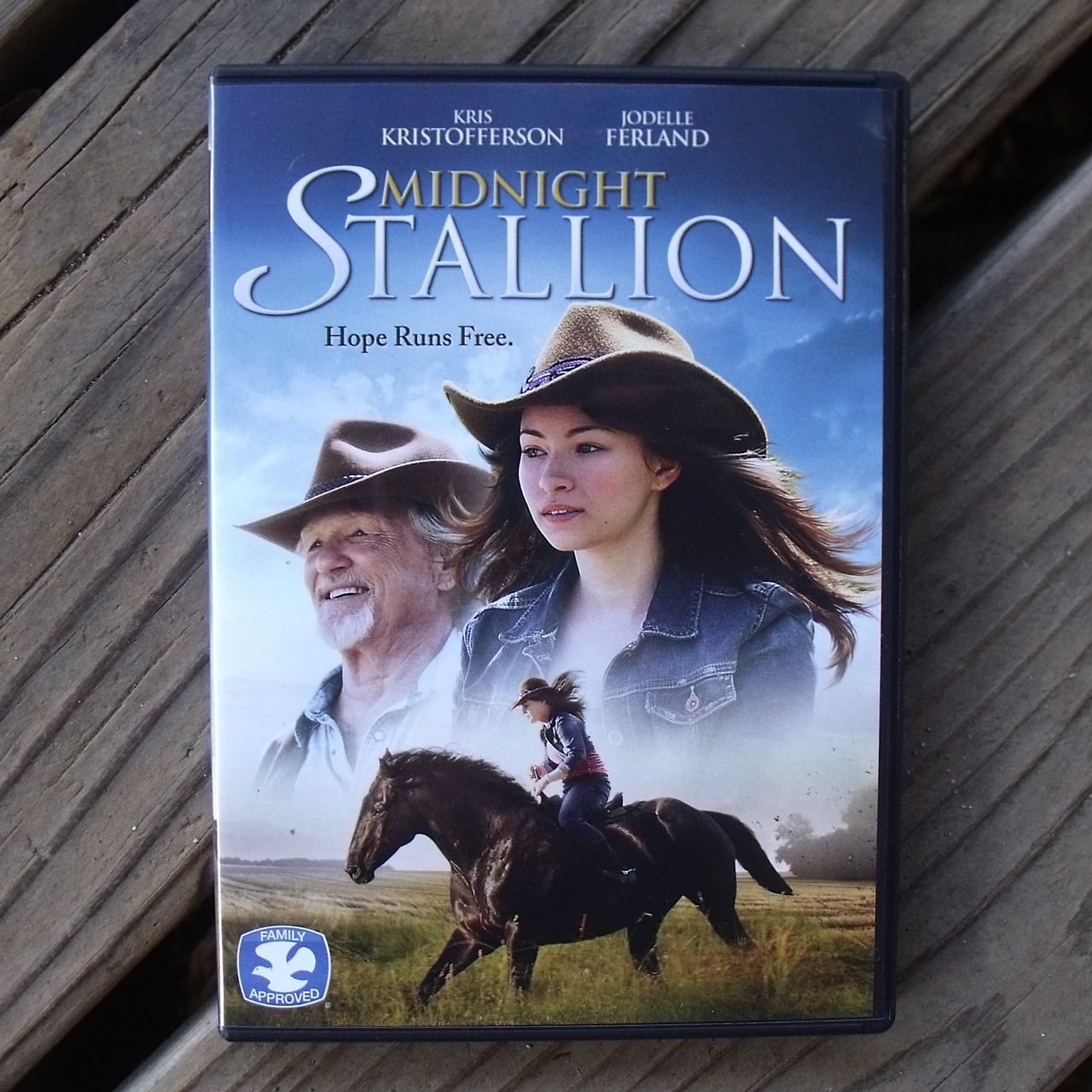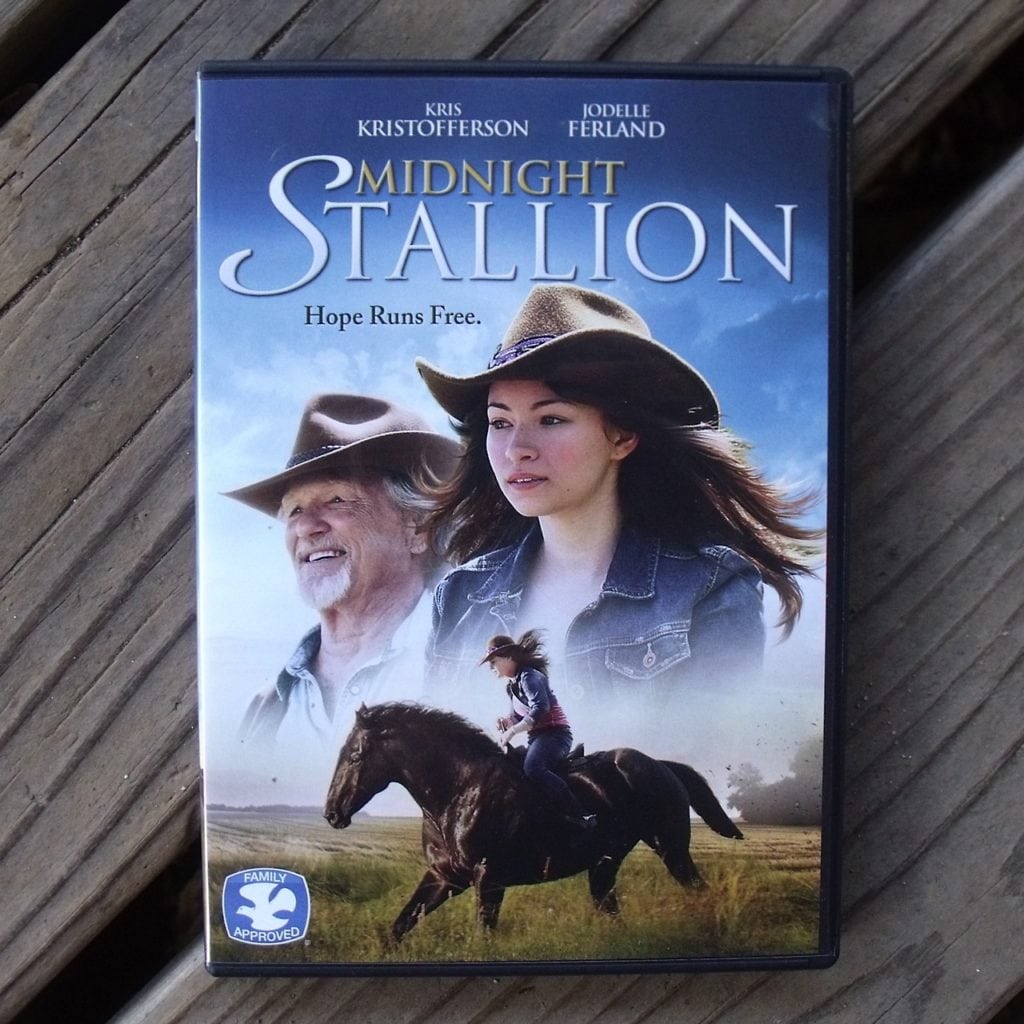 Midnight Stallion DVD
Release date 3/5/13
Synopsis: "A charming, coming of age story, Midnight Stallion centers on a young girl and her family who are rescued from their financial struggle by an unexpected guest. This inspirational family film stars Kris Kristofferson, Jodelle Ferland, and Chelah Horsdal. Jack Shephard (Kristofferson) and his wife have tried just about everything to stay afloat through tough economic times. As they struggle to find new ways to keep their farm from foreclosure, their daughter Megan (Ferland) discovers a mysterious, wild stallion in a nearby meadow. Quickly forming a bond with the horse, Megan and her family soon realize that this fast and free companion could be the answer to their prayers"
This is a heartwarming tale of courage and determination that is good for the whole family. It has the official Dove Foundation Family Approved seal, so you don't have to worry about any inappropriate language or situations. Kids and adults can enjoy the movie together.
I always enjoy Kris Kristofferson and am glad that he's still acting. He still has the ability to bring out the heart and soul of the characters that he portrays.
The DVD also includes a special bonus feature that gives a behind the scenes look at the making of the movie. It looks like the actors and crew worked together well and developed strong bonds as they created the movie.
Midnight Stallion is an excellent choice for family movie night. The characters face difficult situations and rise to the occasion. In addition to being good entertainment, it may spark some good family conversations.
Enter daily through the Rafflecopter form below: