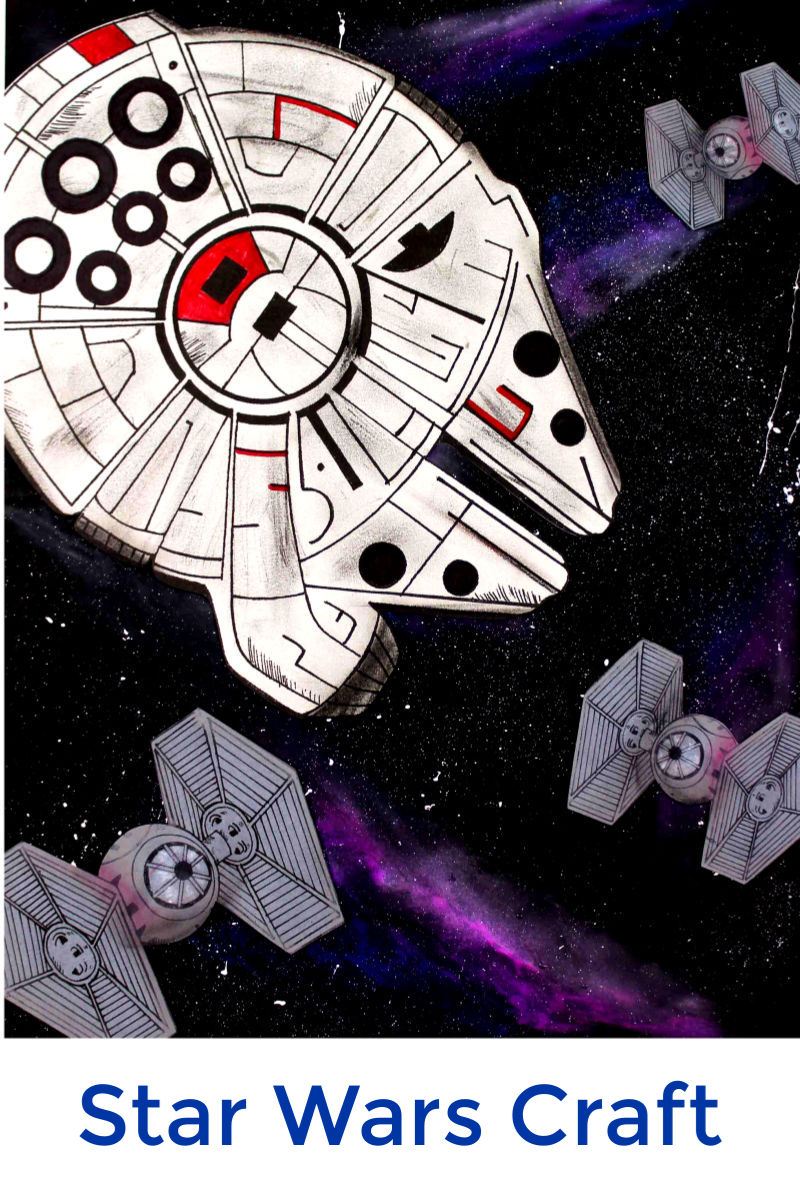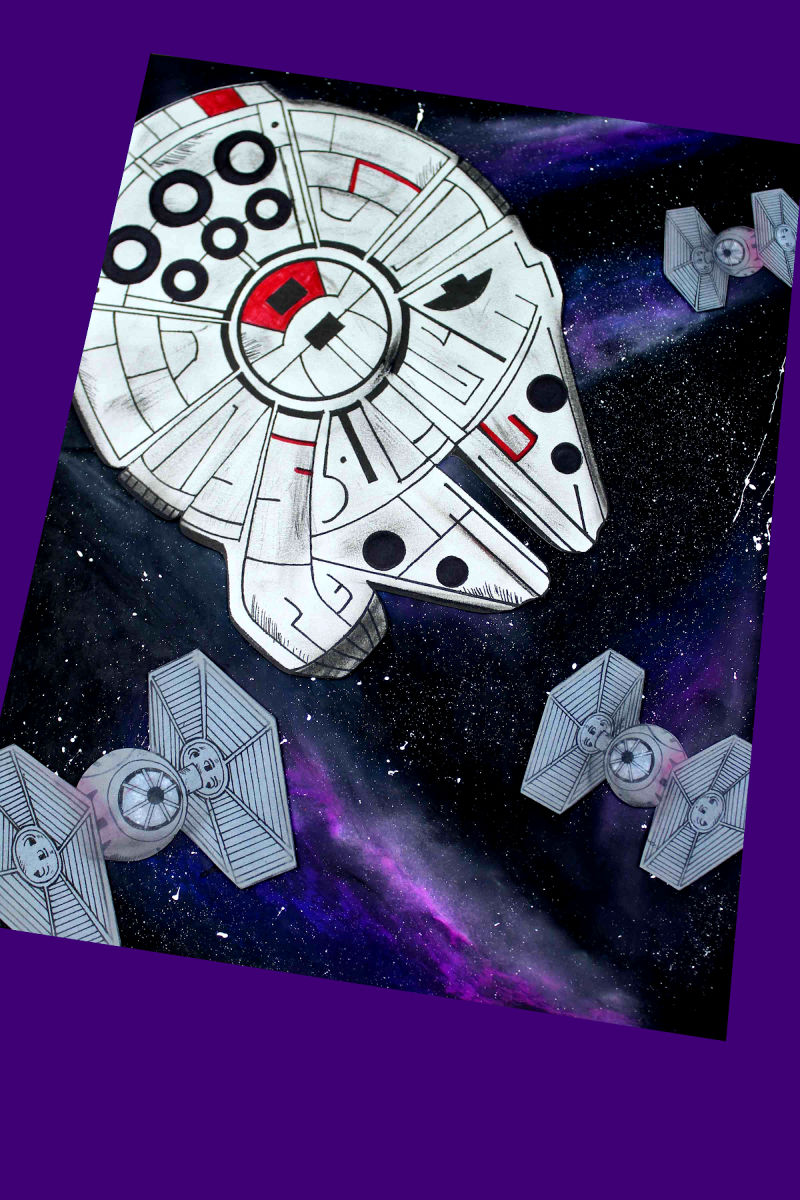 Disney Inspired Star Wars Art
Millennium Falcon Galaxy Craft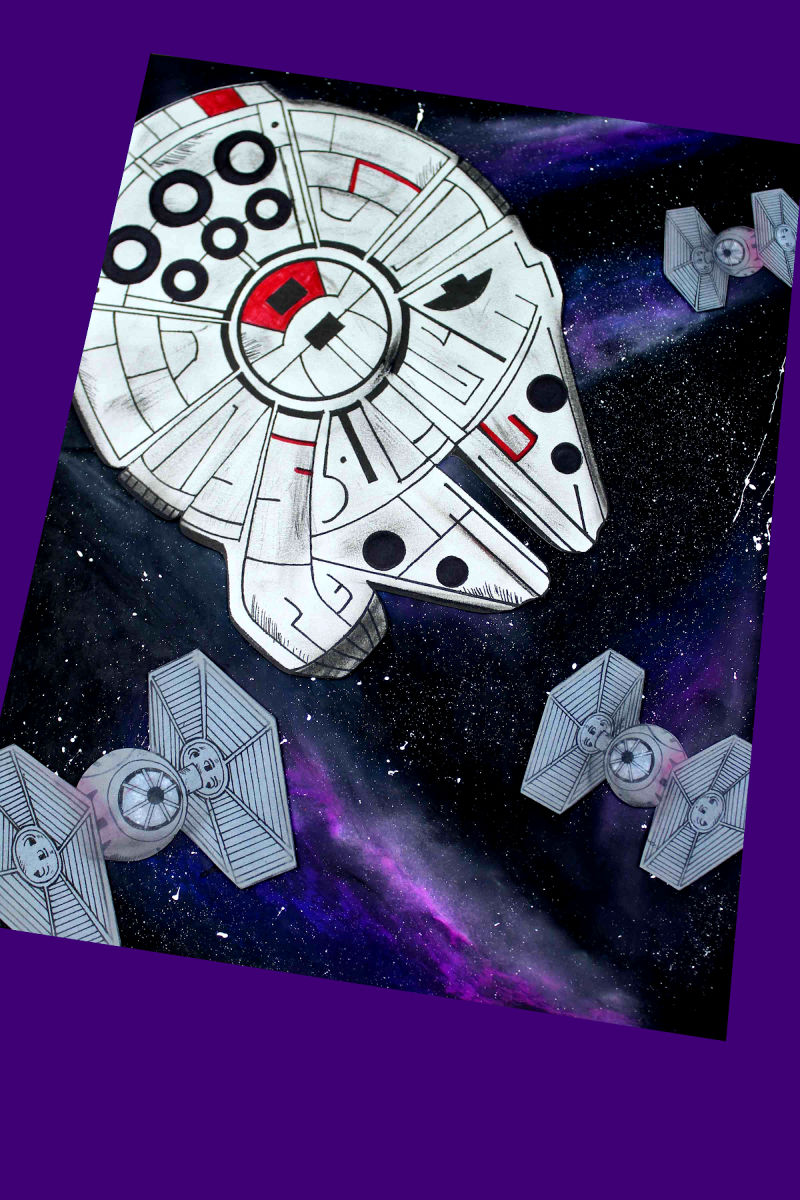 This Millennium Falcon galaxy craft is fun to make, when you use my Star Wars inspired free printable template and easy instructions.
The craft is great for kids and adults, so fans of all ages will enjoy the process of making it and the finished project.
The Millennium Falcon didn't look like much on the outside, when Han Solo won it from Lando Calrissian in a card game.
However, Han and Chewbacca put this fast ship to good use and it was a central part of many of the Rebel Alliances successes.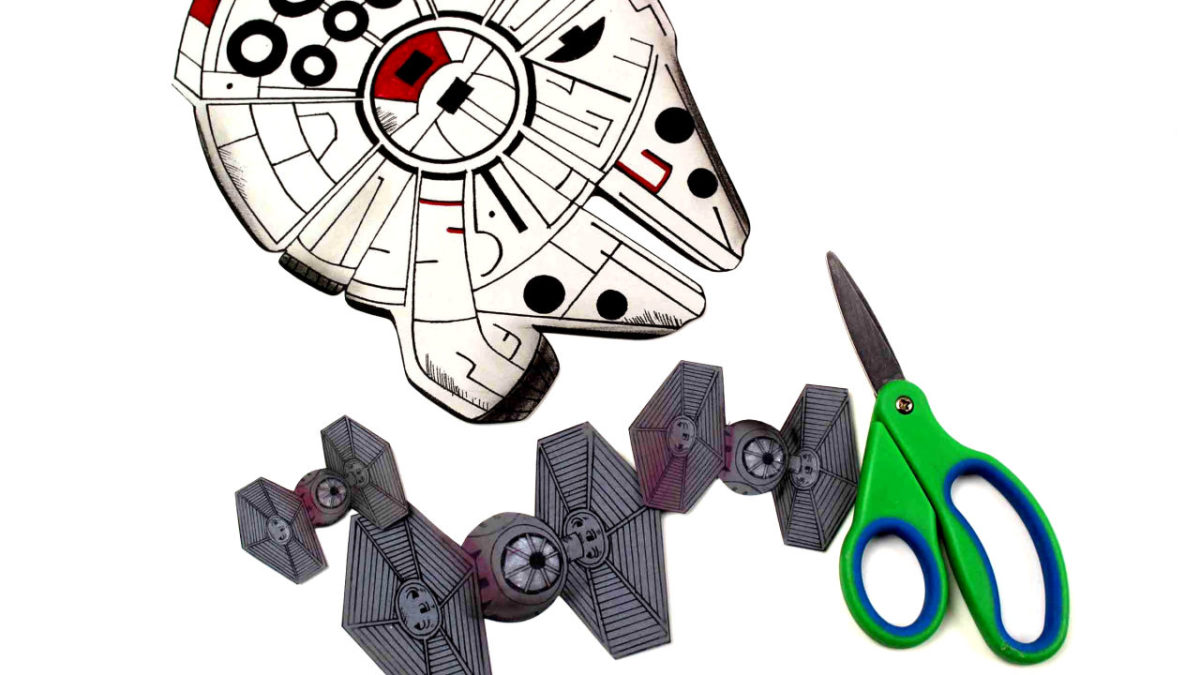 The first step in making this craft is to create the galaxy background on black cardstock.
Oil pastels and splattered white paint are used, so it has a beautiful galaxy effect.
Then you'll use the free template to add the Millennium Falcon and some Imperial TIE Fighters to the scene.
This Star Wars fan art looks good enough to frame!
I hope you enjoy this craft.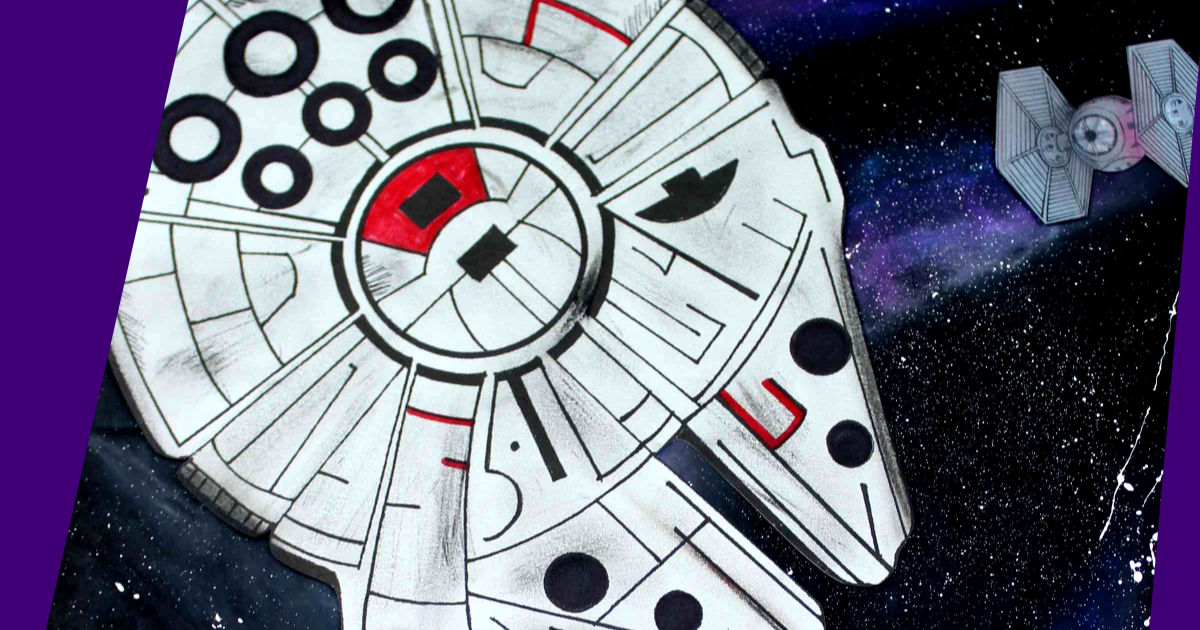 Star Wars Inspired Millennium Falcon Paper Craft
Supplies
Free Printable Template
Cardstock (Black, White, Gray)
Oil Pastels
Newspaper or Butcher Paper to keep your work area clean
Toothbrush
White Paint
Scissors
Glue Stick and/or White Glue
Instructions
1) First, create your galaxy background. Color most of a black sheet of cardstock with a black oil pastel. Then, fill in the other areas with blue, pink and purple oil pastels. Smudge the colors together with your finger.
2) Cover your work area with newspaper or butcher paper, since this next step is messy. Dip an old toothbrush into white paint and flick it onto the galaxy to make stars. Set it aside to dry completely.
3) Download the free printable template and print the Millennium Falcon and TIE Fighters on gray or white cardstock.
4) Cut out the Millennium Falcon and TIE Fighters and add accent colors and shading with pastels.
5) Arrange the ships on the galaxy however you'd like and glue them in place. It's ok to place them, so they hang partly over the edges. After the glue has dried you can trim off any excess.
6) Put your artwork on display.
Download the free Star Wars Millennium Falcon template, so that you or your child can make this fun Disney inspired galaxy craft.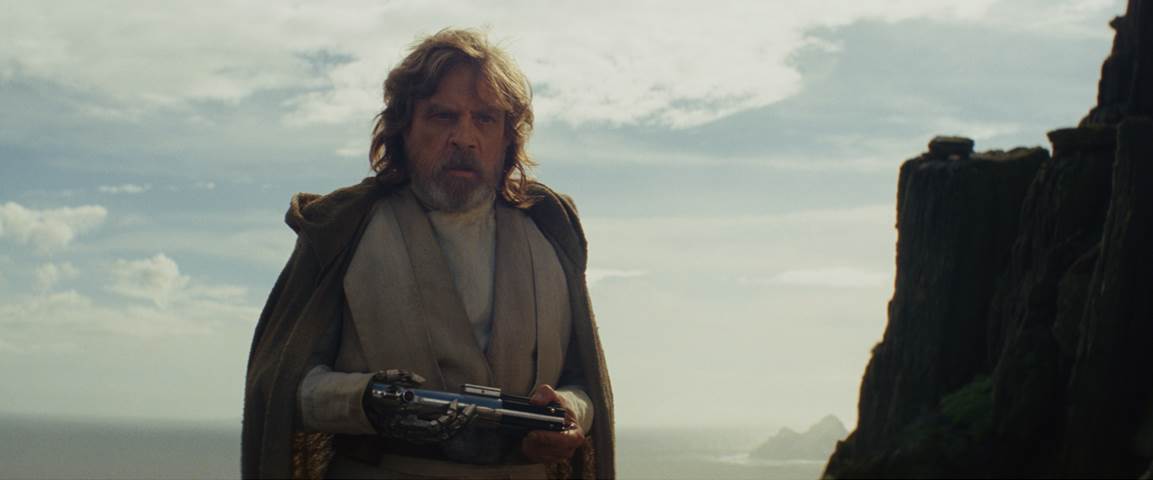 Lucas Film
Release Date March 31st, 2020
Synopsis
The ninth and final episode in the Skywalker saga welcomed the return of original characters Luke Skywalker, General Leia Organa, Chewbacca, C-3PO, R2-D2, Emperor Palpatine and Lando Calrissian, along with the latest generation of heroes and villains, including Rey, Finn, Poe, BB-8, Maz, Rose, General Hux and Kylo Ren.
Newcomers include Jannah, a new ally of the Resistance; Allegiant General Pryde of the First Order; and smuggler Zorii Bliss.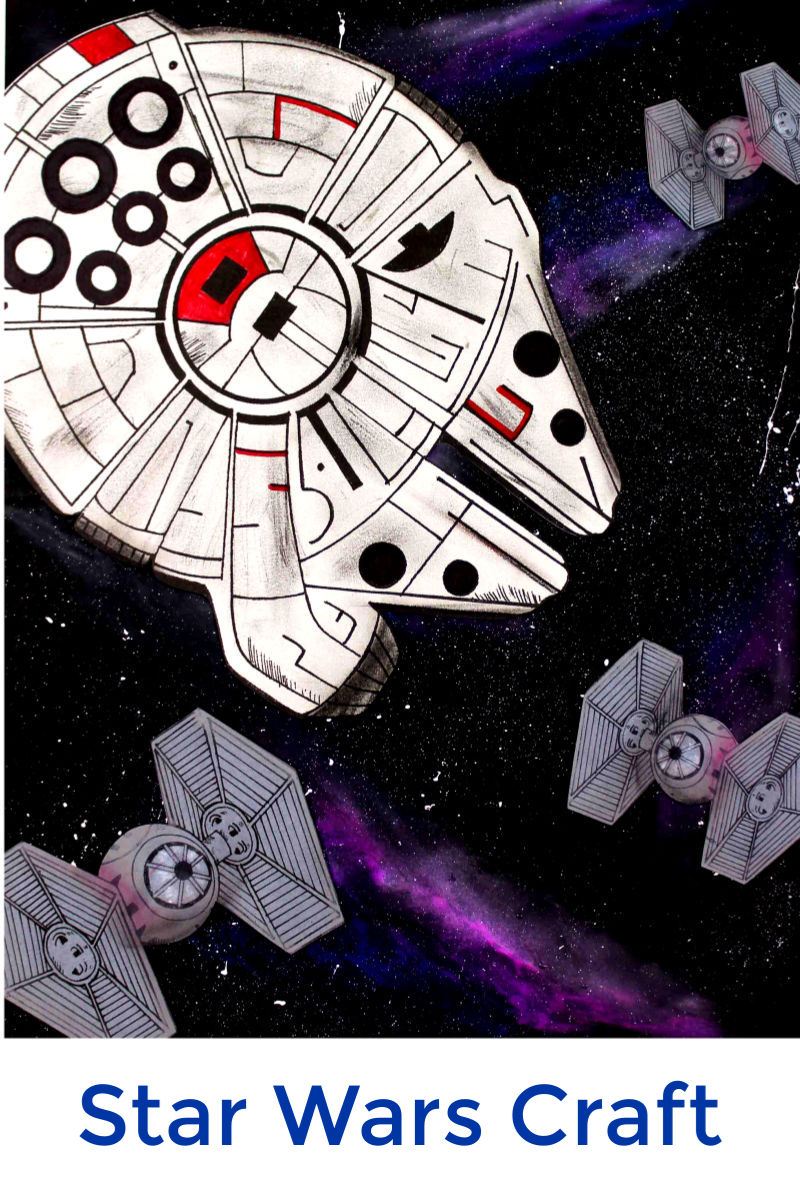 More from Mama Likes This
Take a look at all of my amazing Star Wars printables, crafts and activities.
Following are my other Star Wars galaxy crafts:
Check out my other crafts and free printables, so you and your family can have lots of fun.
Many are from Disney and Shout Factory, so they feature movies, TV series and characters that your kids already know and love.
Some are educational and some are just plain fun. There are coloring pages, crafts, word puzzles, mazes, memory games and other family friendly activities.