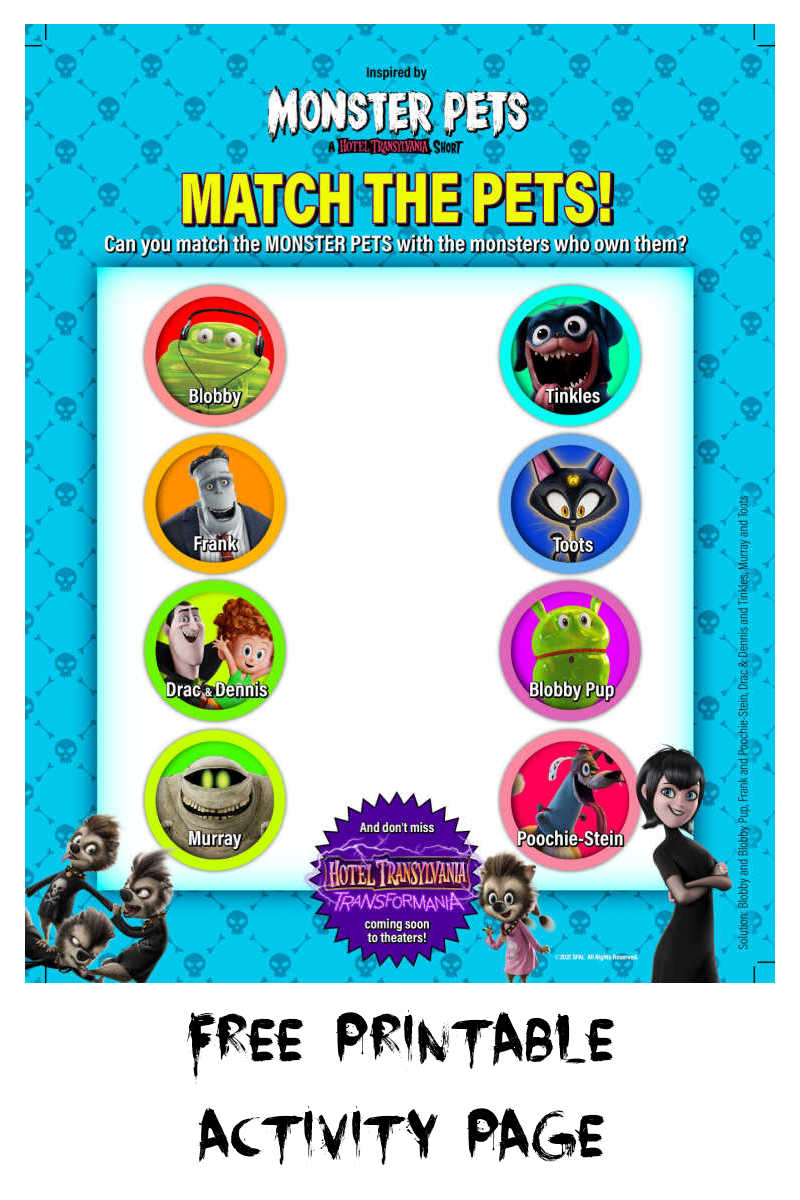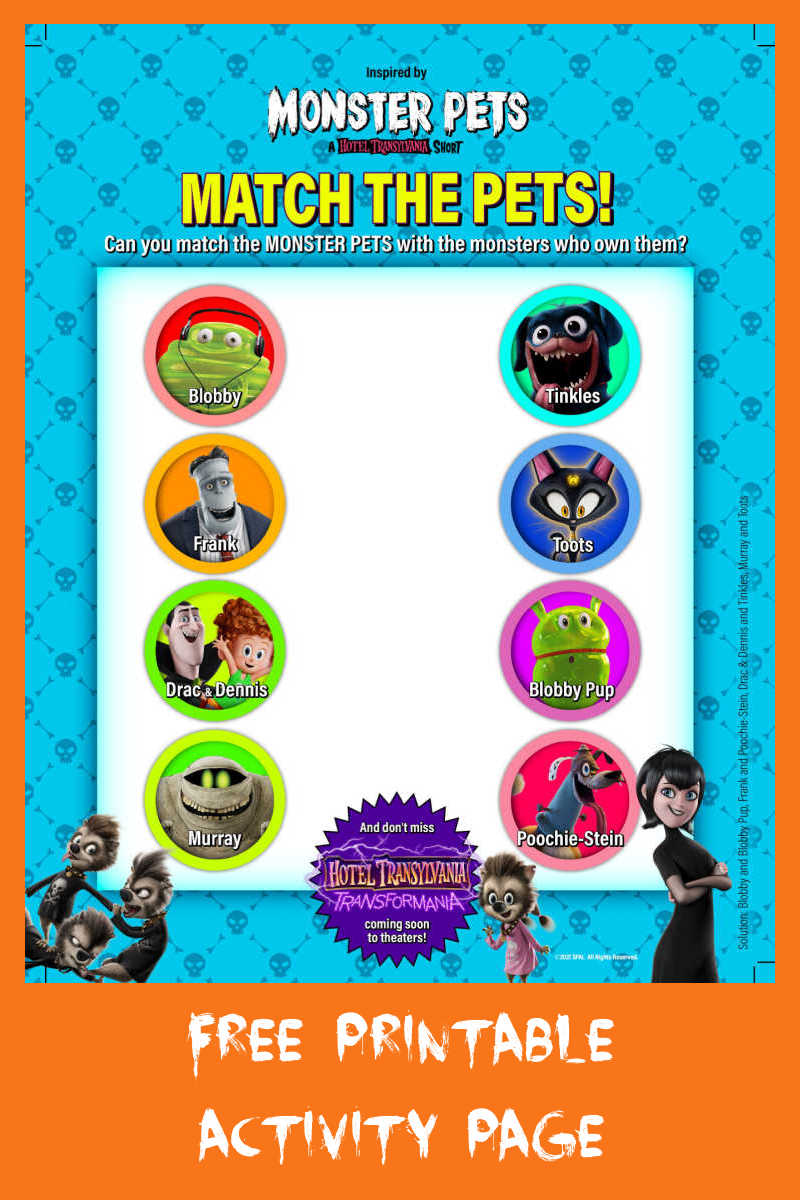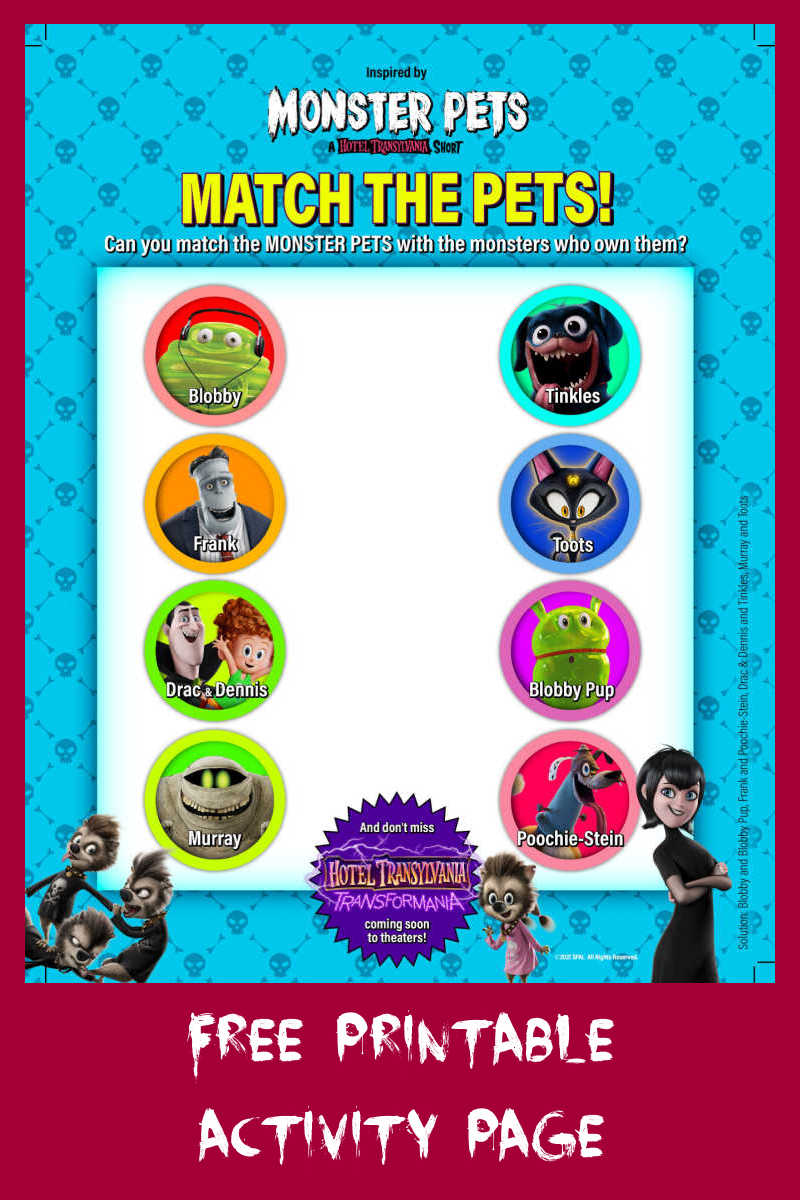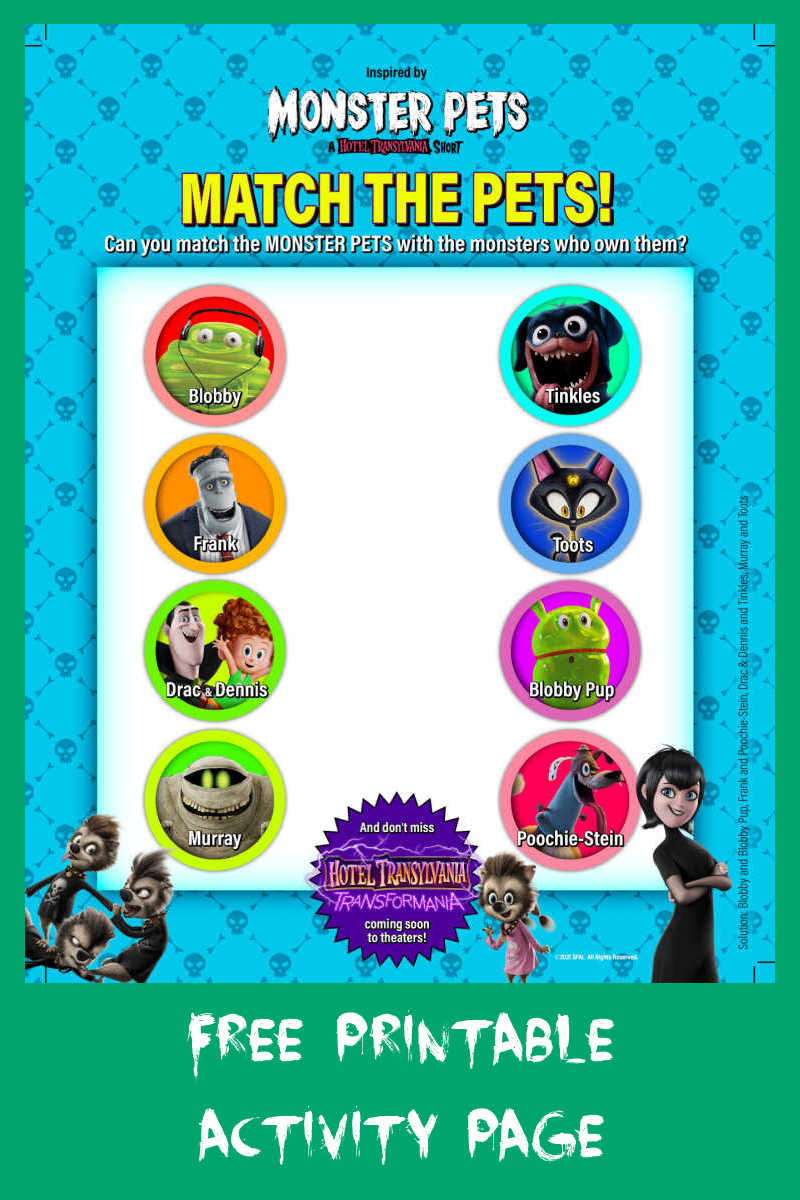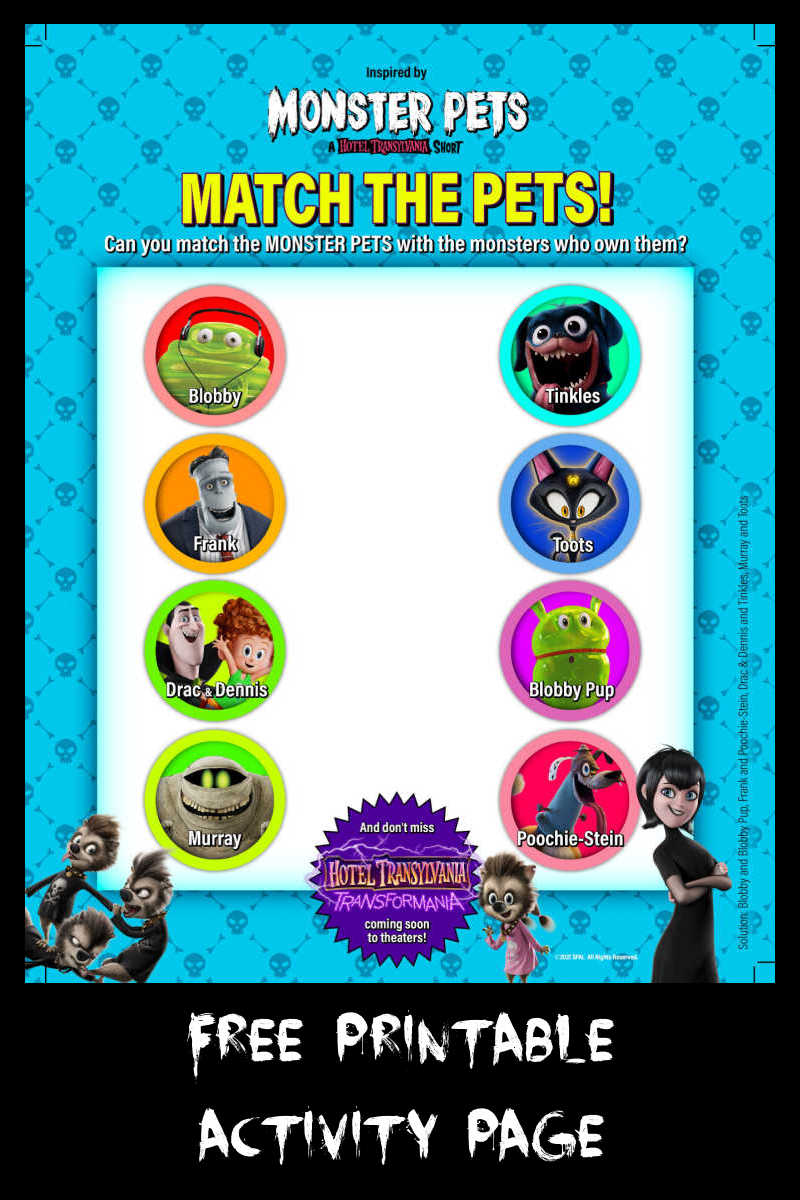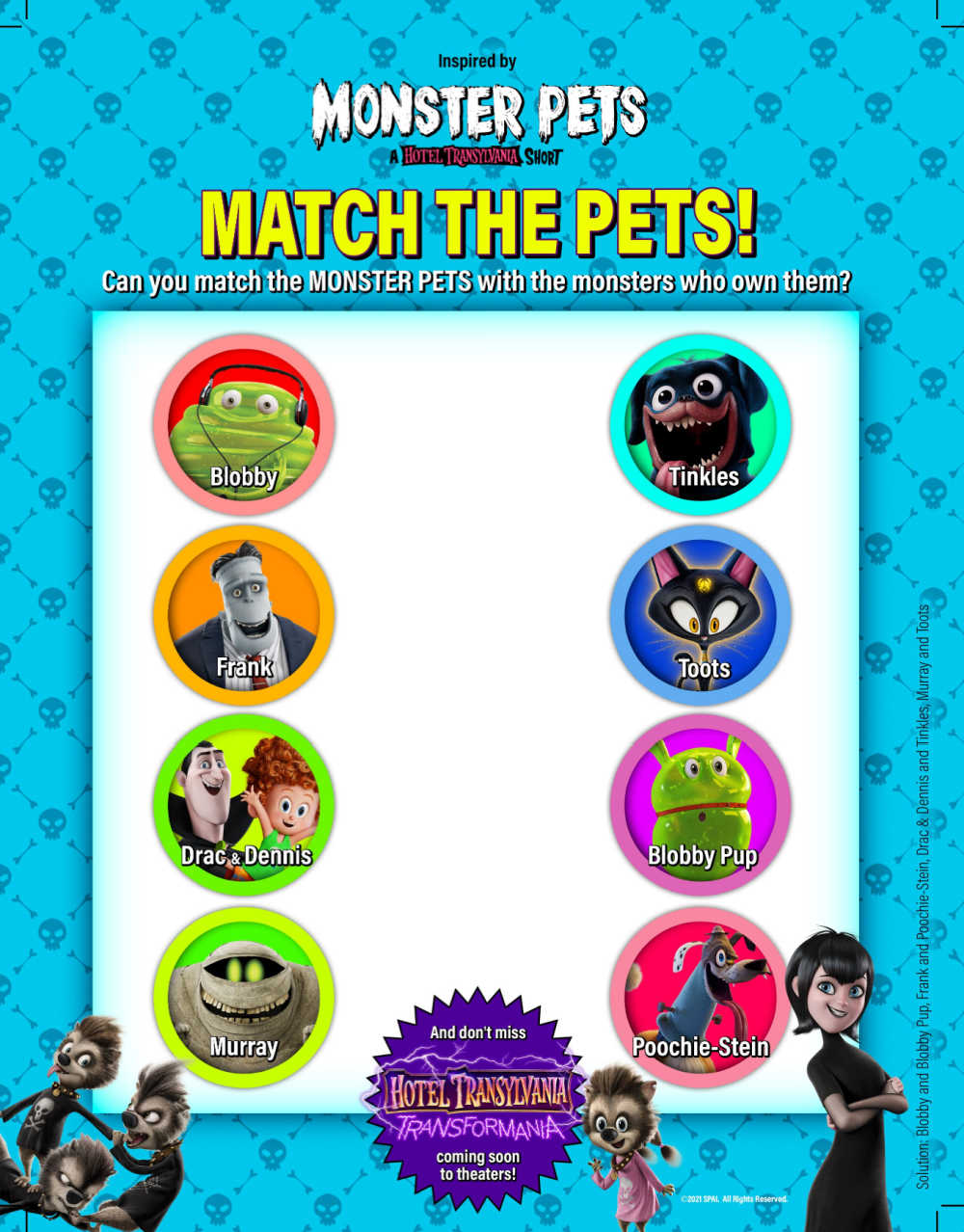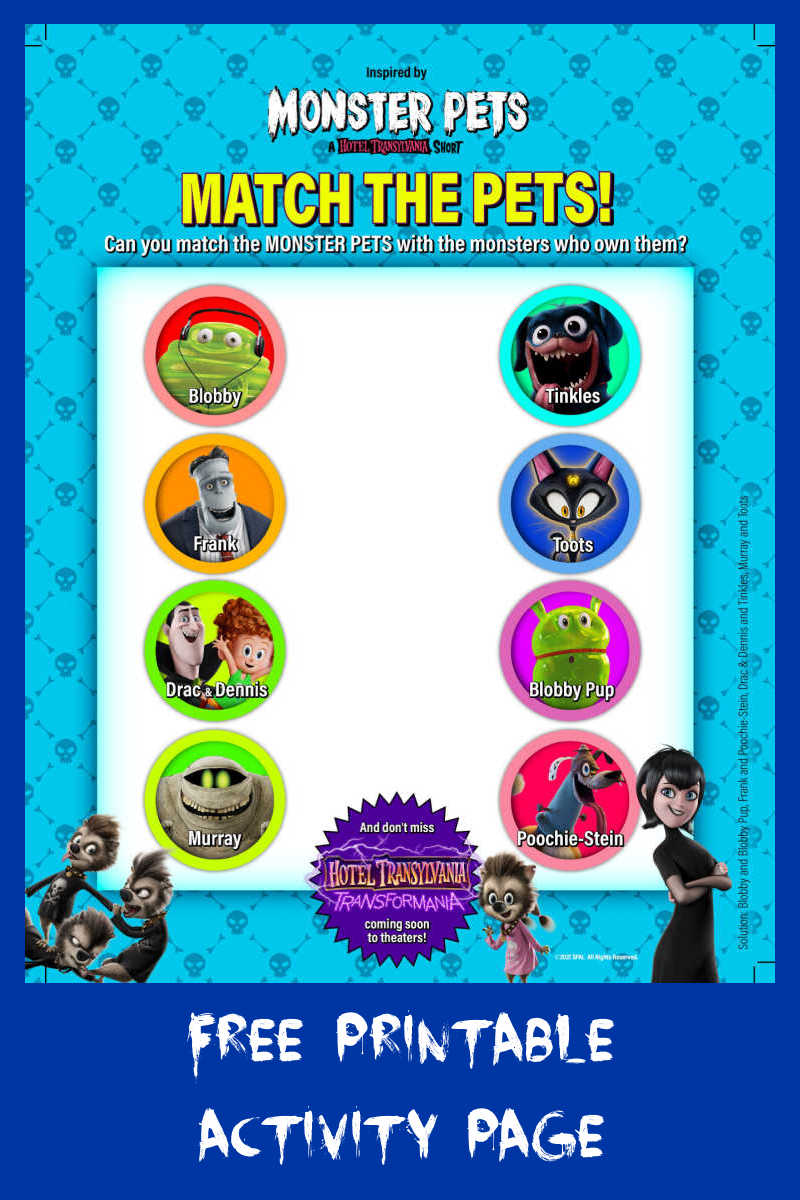 Monster Pets Matching Activity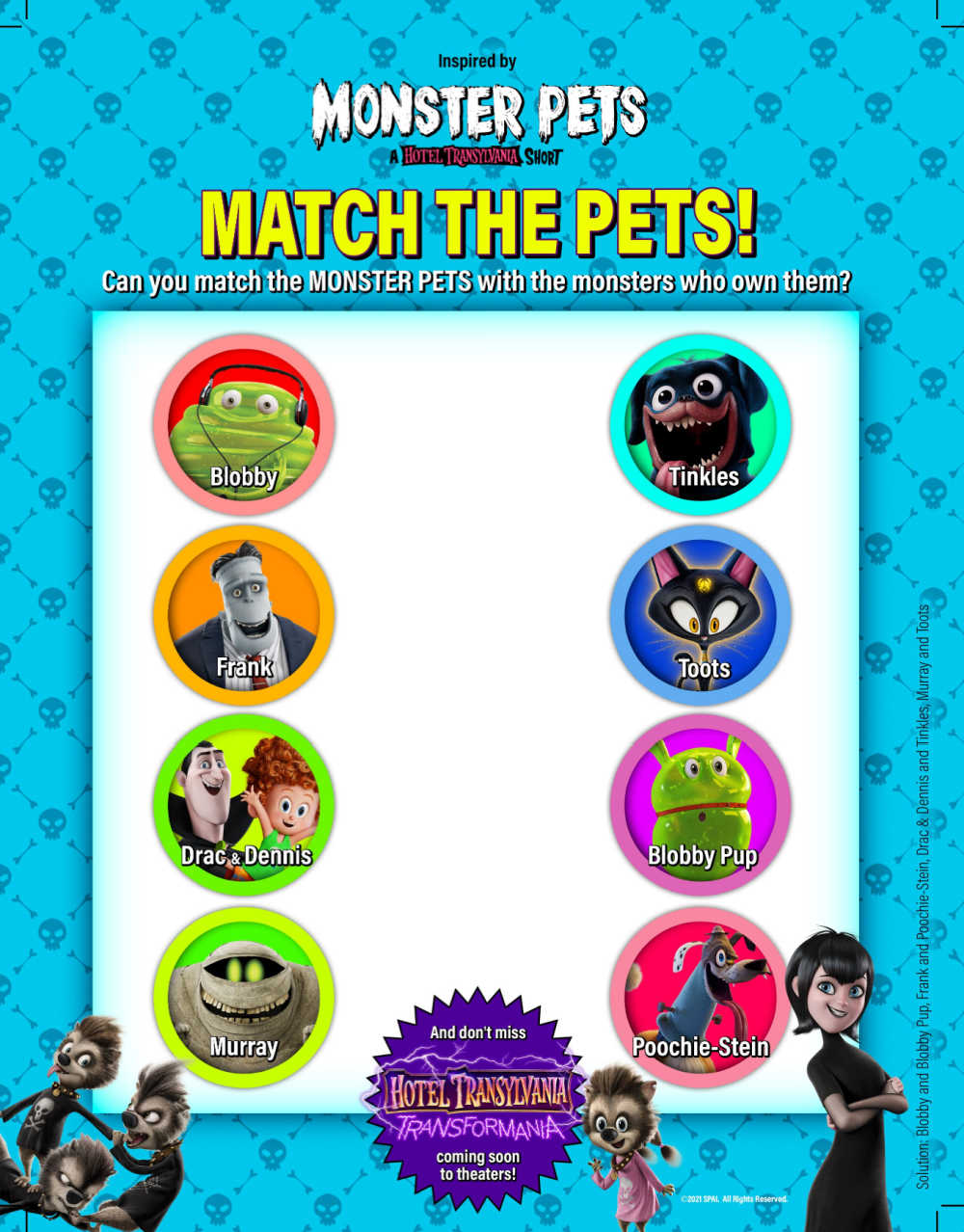 Download this free Monster Pets matching activity, so that your child can try to match the Monster Pets with the monsters who own them.
You can print the activity page or simply download it to use on your phone, tablet or computer.
Monsters
Blobby
Frank
Drac & Dennis
Murray
Monster Pets
Tinkles
Toots
Blobby Pup
Poochie-Stein
Can your child match the monsters to their pets?
Watch the Monster Pets short film now and get ready for the new Hotel Transylvania Transformania feature length movie.
Monster Pets Short Film
watch for free
Monster Pets
A New Hotel Transylvania Short
Release 4/9/21
Synopsis
Drac's lovable, monster-sized puppy, Tinkles, has more energy than ever and just wants to play ball!
Unfortunately, Drac is too busy juggling his duties at the hotel, so he is determined to find a monster pet companion for his huge furry friend.
After a series of mismatches, Drac's plan goes awry when Tinkles chooses a very unlikely companion.
Click HERE to download the free printable Monster Pets matching activity page, so that your child can have a fun movie themed challenge.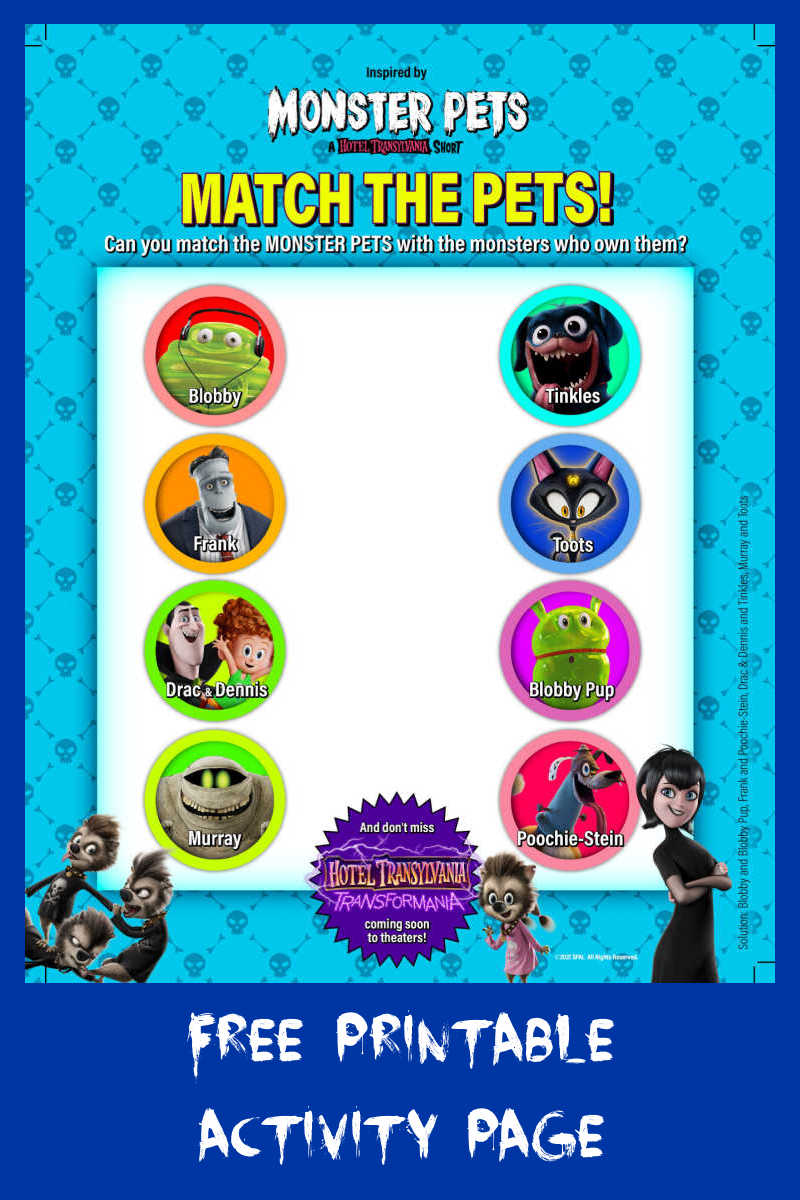 More from Mama Likes This
Following are some of my other favorites, but there are many other free Hotel transylvania printables, too.
For year round fun, take a look at the rest of my free printables.
Many are from Disney and Shout Factory, so they feature movies, TV series and characters that your kids already know and love.
Some are educational and some are just plain fun. There are coloring pages, crafts, word puzzles, mazes, memory games and other family friendly activities.